Mayawati's resignation is a survival tactic; Dalit voters are last throw of the dice for Mahagathbandhan
As countdown begins to the 2019 Lok Sabha election, expect more stunts, theatrics and power plays from all sides concerning India's Dalit voters, the only variable in an election that seems to be tilting towards BJP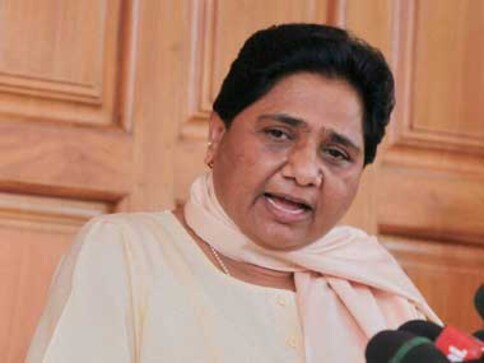 Mayawati's threat to quit her Rajya Sabha seat is the opening gambit in the Opposition's game plan for the 2019 Lok Sabha elections. As the game begins, expect more stunts, theatrics and power plays from all sides about who can score maximum points among India's Dalit voters, the only variable in an election that seems to be tilting towards BJP.
On paper, it should be wonderful to be a Dalit voter in North India. With the 2019 Lok Sabha election on the horizon, every political party is dying for their attention, coming up with new ploys to portray themselves as their messiah, creating the impression that Dalits, as a popular Hindi saying goes, have all their fingers dipped in butter.
Mayawati's latest decision, actually a televised gimmick, to resign from Rajya Sabha underlines the clamour for Dalit votes. It reveals the urgency among politicians to snare this section of voters before they make up their minds.
Mayawati's Bahujan Samaj Party (BSP) has just 19 members in the UP Assembly, making a re-election to Rajya Sabha a theoretical impossibility. Politicians lust for power, they want to remain glued to it for as long as possible. For a wily politician like Mayawati, who after the drubbing in the 2014 Lok Sabha elections and the humiliation in the 2017 Assembly polls, has nowhere to go once she walks out of Parliament, a premature resignation could be even more painful. It could be a one-way ticket to oblivion.
Yet, Behenji is threatening to resign even before her tenure ends. What's making her suddenly turn into a paragon of sacrifice?
The BSP chief has summoned the courage to talk about quitting because she has a problem of plenty. Opposition parties in India are dreaming of a 'Mahagathbandhan' to take on the BJP in 2019. Mayawati is an important component of the proverbial Bhanumati's clan the Opposition is trying to bring together. In a bid to make Uttar Pradesh's prima donna a part of the ensemble, the Congress, Rashtriya Janata Dal and Samajwadi Party are all willing to send her back to Parliament.
So, technically, Mayawati can go back to Rajya Sabha either from UP, where Akhilesh Yadav and Congress are both reportedly willing to back her for the sake of a 'Mahagathbandhan', or from Bihar, where Lalu Prasad is more than keen to become the new pivot of Opposition unity.
At the core of the putative alliance's ploy of supporting Mayawati is the ongoing clamour for Dalit votes before the 2019 elections. The brains behind the potential 'Mahagathbandhan' believe the 2019 election is all but sealed except for one variable — the Dalit vote — that can change the outcome.
On the chessboard of Indian politics, it is clear that most of the pieces stand in squares from where they are unlikely to move much. North India's upper castes, urban voters, youth, aspirational classes and Hindutva supporters are likely to vote for Prime Minister Narendra Modi. The liberals, seculars and minorities will vote against the BJP. Unless a cataclysmic event shakes up the existing order, voting preferences of these groups are unlikely to change in 2019.
But the Dalit voters are still to make up their minds. This may still be open to political influence and manoeuvres, primarily because of anxieties about their role in a society dominated by the Hindutva rhetoric of BJP's vocal supporters, the current round of politics over beef, ban on cattle slaughter — it hurts the livelihood of some sections of Dalits — and incidents of lynching by gau rakshaks.
The BJP is trying its best to woo Dalit voters. Since it won the 2014 polls, it has been trying to reach out to Dalits through a series of measures, the latest in the series being its decision to name Ram Nath Kovind as presidential candidate. If it succeeds, the 2019 election could be over much before the first vote is cast.
In a bid to pre-empt BJP, the Opposition is trying its counter Dalit narrative, seen in its effort to prop up Meira Kumar as Kovind's opponent. But its success depends on two factors: One, the ability to keep Mayawati in the united Opposition parivar. Two, Mayawati's ability to retain her core vote bank.
Though BSP lost the 2017 Assembly election, its voteshare went up marginally, compared to 2014. This indicated that Mayawati's core supporters — the Jatavs — remained loyal to her. But the rise of parallel organisations like the Bhim Sena threaten to take them away from BSP, leading to the possibility of Mayawati becoming irrelevant in politics.
Mayawati's threat — technically she can't resign by giving reasons for her decision, only a simple resignation expressing her desire to quit is acceptable — is aimed at keeping her core votebank intact. But by going out in a blaze of glory, becoming a martyr for the Dalit cause, the BSP supremo is hoping to keep the Jatav vote in her fold, and thus remain relevant. She is fighting for her survival.
The putative Mahagathbandhan is hoping that by queuing up to send her back to Parliament, it would not only raise Mayawati's profile but also prop her up as the Dalit face of a future alliance. The game has begun. Watch Lalu Prasad and Akhilesh Yadav for the next move.
India
Seven people were in a Bolero, which was on the way from Agra towards Noida when the car hit a dumper truck from the rear side near Jewar toll plaza
India
As per the ministry, India's active caseload currently stands at 19,092. Active cases now constitute 0.04 per cent of the country's total positive cases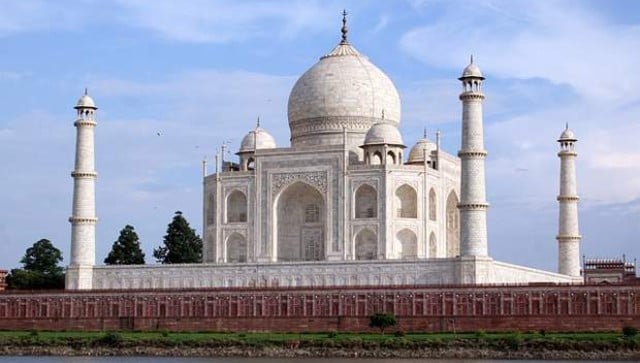 Politics
The BJP MP said that what was there before the monument was built should be investigated and people have the right to know about it