Mayawati ropes in former MLA Bhimrao Ambedkar as Rajya Sabha poll candidate; BSP shifts focus to Jatavs from Muslims
The choice of Bhimrao Ambedkar also shows the BSP is no more interested in wooing Muslims.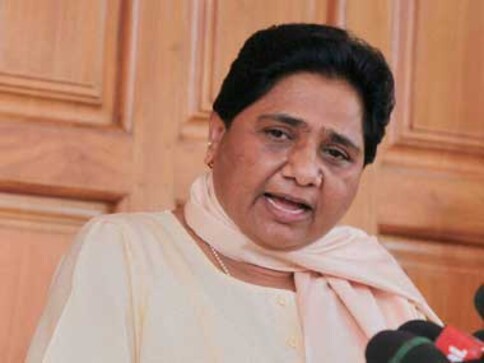 On Tuesday, Bahujan Samaj Party(BSP) president Mayawati announced the name of former MLA Bhimrao Ambedkar, a Dalit from Etawah, as the party's nominee for coming Rajya Sabha elections for the 10 seats falling vacant from Uttar Pradesh. It came as a surprise as Mayawati has for the first time since she took reins of the party has chosen not to be a Member of Parliament or state legislature.
This also opens the possibility of her contesting the Lok Sabha elections next year, which would be her first direct election after 2004 Lok Sabha polls when she had been elected as an MP from Akbarpur seat.
This comes just two days after she had announced BSP's understanding with the Samajwadi Party and Congress to win the Rajya Sabha seat.
BSP's 19 MLAs cannot elect one Rajya Sabha member on their own so the party is said to have struck a deal with Samajwadi Party which, with its 47 MLAs, will have 10 votes to spare even after electing one member to Rajya Sabha. In return, BSP MLAs will vote for Samajwadi Party nominee in the Legislative Council elections. Mayawati has sought the Congress' seven MLAs' votes in return for BSP MLAs in Madhya Pradesh voting for the Congress candidate there.
But the victory of BSP candidate remains far from secure. The elections are going to be bitterly contested as the BJP has shown in the past few Rajya Sabha elections, including the 2016 biennial polls in Uttar Pradesh when it had worked hard to ensure the victory of an independent candidate. This time, not just the BJP is in power, it is likely to get support from independent MLAs like Raghuraj Pratap Singh alias Raja Bhaiya. Plus, SP MLA Shivpal Yadav remains upset with Akhilesh Yadav and it is not yet clear if he would vote as per his nephew's
instructions.
In such a scenario, it was prudent of Mayawati to withdraw herself from the race. On the other hand, the defeat of Mayawati would have sent a bad signal.
The choice of Ambedkar also shows the BSP is no more interested in wooing Muslims as it has chosen not to re-nominate sitting MP Munquad Ali, the second best-known Muslim leader of the party after Naseemuddin Siddiqui who has already joined the Congress. Ali not being re-nominated for the third term and selection of a little-known leader also fits into the pattern that is behind all the important appointments in BSP by Mayawati. Besides Mayawati and Satish Chandra Misra, no other leader has been sent to Rajya Sabha for more than two terms. She also keeps changing the people on senior posts of the party, which is seen by many as an attempt to keep the stature of all the leaders in check.
Ambedkar belongs to Jatav sub-caste which is the traditional BSP support base. The selection of another Jatav means the party is focused on its core support base. If Ambedkar gets elected to the Rajya Sabha, the BSP will have five members in Upper House and four of them would be Jatavs, besides Misra, a Brahmin. This fits into the larger strategy emerging among regional parties to hold onto their caste-based core support bases and then come together to form an alliance to counter the BJP.
After choosing her younger brother as No. 2 in the party last year, she had to send a signal to the Jatavs that she is not going to fill the party posts with her family members. She stressed in her statement that there is no place for nepotism in BSP. She had to do so as she has been under attack from her detractors for giving up on principles of party founder Kanshi Ram, one of which was strong opposition to nepotism. And that is why she has chosen a low-profile leader, whom she described as "dedicated party worker".
Who is Bhimrao Ambedkar
Ambedkar, 53, was elected an MLA from Lakhna seat of Etawah district in 2007. He was not fielded by the party in 2012. In 2017, he contested from Auraiya seat of neighbouring Auraiya district but lost.
Subscribe to Moneycontrol Pro at ₹499 for the first year. Use code PRO499. Limited period offer. *T&C apply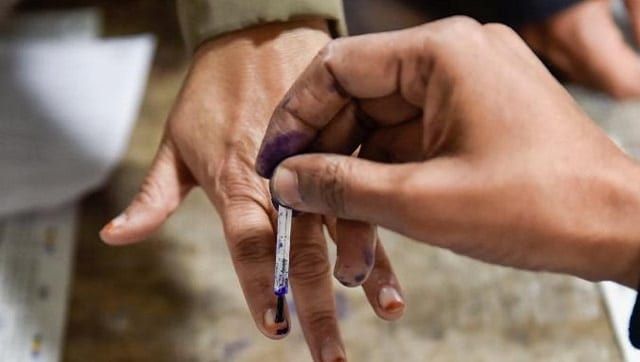 Politics
The Dharmapur constituency will go to the polls in the third phase of the Assam Assembly election on 6 April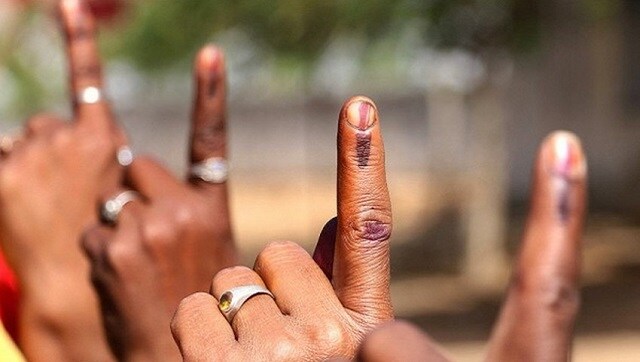 Politics
The Barkhetry constituency will go to the polls in the third phase of the Assam Assembly election on 6 April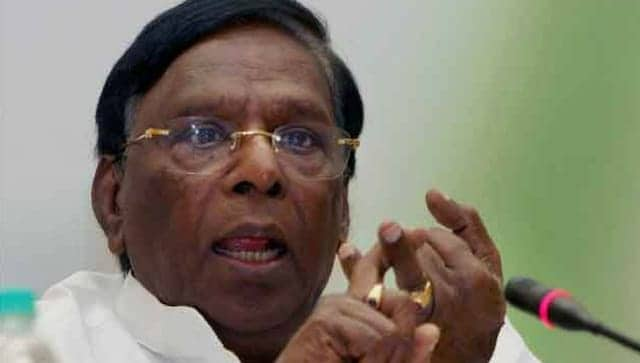 Politics
With the collapse of the Puducherry government, the Congress has lost its second government in a year after Madhya Pradesh