Mayawati quits Rajya Sabha: Decision a last-ditch effort to resurrect her failing political career
Was Mayawati's decision to quit from the coveted post of Member of Parliament an impulsive one or was it a well thought out move to make an honourable exit from Parliament and gain maximum political mileage out of it?
For BSP chief Mayawati five minutes in Parliament was not enough to make an introductory statement on the issue of Dalit atrocities in Saharanpur. Deputy Chairman PJ Kurien asking her to conclude her speech within the given time limit infuriated her to such an extent that initially she threatened and later resigned as an MP of Rajya Sabha.
Was the decision to quit the coveted post of Member of Parliament an impulsive one or was it a well thought out move to make an honourable exit from Parliament and gain maximum political mileage out of it? She had after all made her point by telling everyone concerned that her being a Dalit makes her the principal spokesperson on issues related to Dalits.
The facts make it clear that she was using it as a convenient political ploy, even a desperate attempt to regain at least a fraction of her lost glory as a leader.
Mayawati, four-time chief minister and multiple-term MP, is very well aware of parliamentary practices in Lok Sabha, Rajya Sabha and the state Assemblies. These democratic bodies function through set norms and practices. Five minutes (Mayawati was first allowed three minutes, then given an extension and was later reminded that her time was over) was too much time given to a member to make her point.
During a structured debate, the time allocated to various party leaders is as per the respective party strength in the House. Mayawati's party BSP has six MPs in Rajya Sabha and does not have a member in Lok Sabha. Given her party strength in Rajya Sabha, her turn would have come after Congress, BJP, SP, AIADMK, TMC, BJD, CPM and JD(U). Being aware of her diminished position in the House, she asserted her presence by rising to speak out of turn. The BSP supremo claimed that she was speaking on an adjournment motion but the fact remains that a debate on adjournment motion begins only after the Chair accepts the motion. In this case, the adjournment motion was never accepted.
After submitting her resignation to the Rajya Sabha chairman on Tuesday, Mayawati said that the deputy chairman, instead of asking the ruling party MPs to remain quiet, rang the bell and asked her to sit.
The RS Deputy Chairman, unfortunately, instead of asking ruling party MPs to remain quiet, ringed the bell and told me to sit: Mayawati pic.twitter.com/XMMlnGsojt

— News18 (@CNNnews18) July 18, 2017
Mayawati's current Rajya Sabha term would have ended on 2 April, 2018. She would have had two more sessions — this year's Winter Session and next year's Budget Session. Given the composition of the Uttar Pradesh Assembly and her party's meagre strength of 19 MLAs, she didn't have a chance of getting re-elected again to Rajya Sabha. That would have been ignominious. She would have faced a harrowing time in telling her social constituency that she had become so weak as a leader that she can't even enter Rajya Sabha. As it is her party couldn't win even a single seat in the 2014 parliamentary polls. By resigning now, she can tell them that by doing so she upheld their pride and Parliament was not a fit place for her.
Moreover, Prime Minister Narendra Modi and the BJP have made deep inroads in Mayawati's core social constituency. She no longer commands the position of the supreme Dalit leader. The outcome of the 2014 general election and 2017 Uttar Pradesh Assembly election was indicative of her eroded social base.
Modi and BJP president played a masterstroke by picking Ram Nath Kovind — a Dalit from Uttar Pradesh — as NDA's presidential candidate. The decision has a debilitating impact on Mayawati's politics. On Monday, while voting for the presidential election, she had said that whoever wins — Kovind or Meira Kumar — a Dalit would occupy the President's post. She took the credit of taking politics in such a direction that both the ruling BJP and the Opposition were forced to pick a Dalit candidate for the top post. That was public posturing.
The next Uttar Pradesh Assembly election will be held in 2023. By then, all six BSP MPs from Rajya Sabha would retire and the party's strength in the Rajya Sabha would reduce to zero. Her only chance to resurrect herself as a leader would be in 2019 parliamentary election. For that she needs to work hard among the people in Uttar Pradesh and that would require a change of functioning style.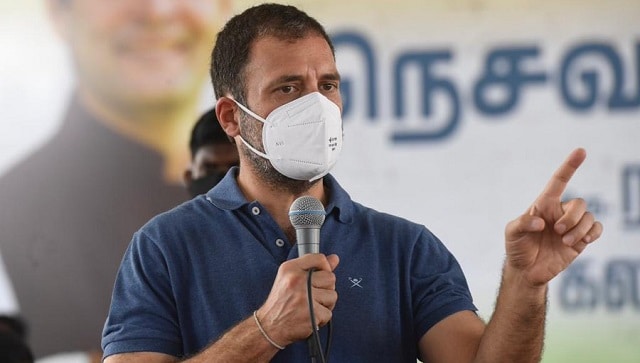 Politics
In the manifesto, the party resolved to fill the "massive backlog" of jobs in the public sector and promised 20 lakh jobs of which eight lakh would be for women.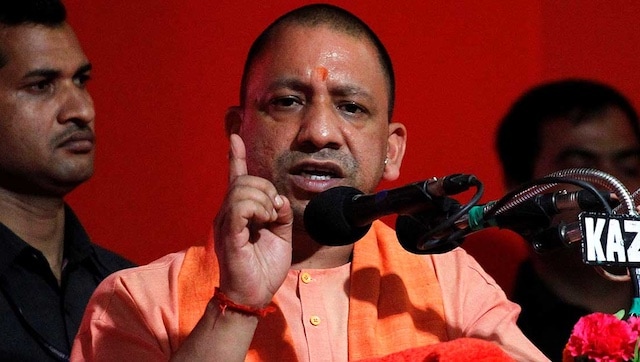 Politics
It would be unwise to jump to conclusions on the basis of the exit of a slew of OBC leaders from the BJP. As of now, the OBC revolt is a small one and has not resulted in an explosion.
India
These defections have made the contest tighter than before, but the BJP might still be able to cross the finishing line in a tightly contested election