Mayawati is a popular target to demean, thanks to a sexist and misogynist society
Mayawati has been attacked on her physical appearance, her singledom, her caste and her relationship with BSP founder Kanshi Ram by rivals across parties
Bad mouthing political rivals no longer comes as a surprise in Indian politics but BJP leader Dayashankar Singh's comments against Mayawati hit a new low. He stated on camera that the BSP leader is "worse than a prostitute." Apparently, this was the brightest attack he could come up with to take down his political rival before the 2017 Assembly polls.
"Even a prostitute fulfills her commitment after she is paid. But Mayawati sells party tickets to anyone who paid her the highest amount. If someone gives her Rs 1 crore for a ticket she will give it to the other person who is offering Rs 2 crore... Mayawati has become worse than a prostitute and abandons the ideals of Kanshi Ram," Singh said.
Singh's comment was offensive not only to Mayawati, but also to all women. By comparing sex workers with someone selling favours, he equated a professional choice with favouritism and bribery.
His statement caused an uproar in the Monsoon session of the parliament and led to BJP heavyweights such as state president Keshav Prasad Maurya, Arun Jaitley and Mukhtar Abbas Naqvi apologising for the comment. Singh was sacked from his post of the state unit's vice-president and he too apologized, saying he is willing to go to prison.
But Singh's comment only goes to prove two things: that while male politicos may be attacked in several ways by their political rivals, their gender is never used as a weapon; and such sexist remarks against Mayawati may never stop even though previous such comments also caused uproars and led to apologies.
The woman Dalit leader has been attacked on her physical appearance, her singledom, her caste and her relationship with BSP founder Kanshi Ram as rivals across political parties took cheap shots at her for the lack of a better way to bring her down.
In 2009, Bollywood actor Sanjay Dutt, while campaigning for a Samajwadi Party (SP) candidate, offered to give Mayawati a "jaadu ki jhappi and pappi" (a hug and a kiss) on a public platform. The SP top brass who were present on stage did not bat an eyelid at his comment.
In 2013, SP leader and the then UP tourism minister Om Prakash Singh called her "an ugly-faced marauder," according to Zee News.
The next year, SP supremo Mulayam Singh targeted his arch rival on her singledom. According to The Times Of India, the leader had said, "Unko kya kahen yeh samajh mein nahi aata ... Shrimati kahen, kunwari beti ya behenji kahen (I don't understand how one should address her, as Mrs, Ms or sister). It was a cheap attempt to derogate her as in Hindi, the phrase comes laced with a more repugnant insult.
Sadly, such misogynistic references are not only used by her male opponents. In December 2014, BJP leader Shaina NC referred to her short hair and said she was confused whether to address Mayawati as a 'he' or a 'she', according to a report published in DNA. This only shows how deep our prejudices run against single women who are in a position of power, especially when they have humble beginnings.
That the woman in question has been elected as chief minister of Uttar Pradesh four times seems to have escaped everyone's notice.
So why is it that our politicos are so intent on ridiculing Mayawati in the worst kind of personal attacks?
Uttar Pradesh has the maximum number of seats in Lok Sabha and the fact is that whoever wields power in the state can also call the shots in the lower house, irrespective of whether they are a part of the alliance in power at the Centre. That's one reason that the UP leader has attracted so many slurs.
Another sad fact is that the amount of power a woman holds is directly proportional to the character assassination attempts and mudslinging aimed at her, especially if she does not confirm to the gender stereotypes of a sari-clad, bindi-sporting, shy woman. Mayawati breaks all stereotypes.
Added to this is the fact that whether you approve of it or not, Mayawati has her own brand of politics. It cannot be denied that she has managed to make a mark in a largely male-dominated space. Her steady rise to power and increasing clout within the Dalit community has long irked her opponents. She established herself as a prominent face in Uttar Pradesh politics despite being a single Dalit woman, a shocker even in today's context.
While Indian patriarchal society conveniently chooses to derogate rivals they cannot dismiss by making sexist remarks, this is not only an Indian phenomenon.
Sexism and misogyny in politics are a global issue. According to CNN, China's state-run agency Xinhua had belittled Taiwan's newly inaugurated president Tsai Ing-wen, linking her single status to her political policies. Even Britain's newly appointed Prime Minister Theresa May was not spared when people decried one of her outfits for showing too much cleavage, according to The Express. In another incident, Tory leadership rival Andrea Leadsom said that she will have a better stake in the future of UK as she is a mother while May does not have children.
When such sexist thoughts find resonance in the larger society, it is tough to make the offending leaders accountable for their actions.
Find latest and upcoming tech gadgets online on Tech2 Gadgets. Get technology news, gadgets reviews & ratings. Popular gadgets including laptop, tablet and mobile specifications, features, prices, comparison.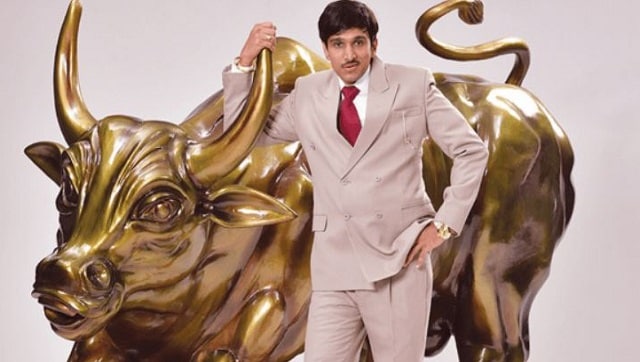 Entertainment
The last time Hansal Mehta reinvented himself he gave us films like Aligarh and Shahid. Post Scam 1992 and Chhalaang, I can't wait to see what Hansal 3.0 will bring us.
World
Barack Obama's new memoir, 'A Promised Land', goes on sale on Tuesday, 17 November
Entertainment
In pretending to care for the world, Kumar has chosen to play to the gallery of sainthood, rather than to his strength. Even his purported risks, like playing a transgender character in Laxmii – are employed towards manufacturing consent for his 'do-good' image.