Mayawati cries assassination conspiracy in Saharanpur, attacks BJP for serving 'political motives'
Targeting the BJP, BSP chief Mayawati alleged on Tuesday that there was a conspiracy to eliminate her during her visit to the Shabbirpur village in Saharanpur district, which saw caste clashes earlier this year, a charge rubbished by the ruling party.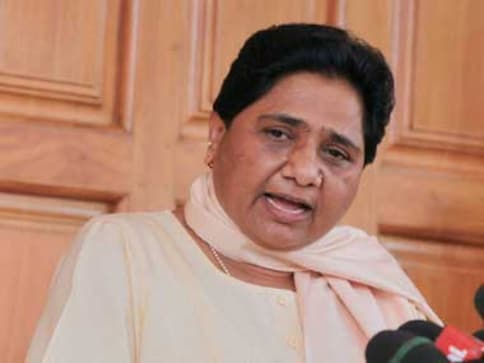 Azamgarh/Lucknow: Targeting the BJP, BSP chief Mayawati alleged on Tuesday that there was a conspiracy to eliminate her during her visit to the Shabbirpur village in Saharanpur district, which saw caste clashes earlier in 2017, a charge rubbished by the ruling party.
Addressing a rally, Mayawati claimed that according to reports she had received, the conspiracy behind the caste clashes in Saharanpur district was to get her eliminated.
The plan was that when Dalits will be harassed in large numbers, their leader will go there to wipe their tears, she said.
"BJP people thought that when I will go to Shabbirpur and speak in favour of the Dalit 'samaj' which will arouse passions and there will be a bloodbath, during which along with the Dalits, their leaders will also be eliminated," the former chief minister alleged.
Mayawati said that since she was not allowed to speak on this matter in Parliament, she resigned from the membership of Rajya Sabha.
Reacting to the BSP chief's statement, Uttar Pradesh BJP spokesman Rakesh Tripathi in Lucknow said, "Mayawati is making such statements as she is left with no issue to deliberate upon. She is feeling frustrated. Most of the founder members of BSP have already left the party, and she is feeling isolated and lonely".
Tripathi claimed that Mayawati's "casteist politics" had badly failed and she was worried that the BJP government will start investigations into the cases of alleged corruption committed by her.
He said that it was a BJP MLA, Brahmadutt Dwivedi, who had saved her life but she was singing a different tune today.
In her speech in Azamgarh, the Lok Sabha constituency of Samajwadi Party veteran Mulayam Singh Yadav, it was the BJP that was Mayawati's prime target.
The BSP chief said that she would convert to Buddhism along with her supporters if the BJP did not change its attitude towards the backward sections. She also claimed that the atmosphere in the country was worse than the situation during the Emergency days.
She also accused the BJP of weakening constitutional institutions and the media to serve its political motives.
The former Uttar Pradesh chief minister alleged that the saffron party was misusing government machinery and agencies like the CBI, Enforcement Directorate and Income Tax to make the country free of Opposition by creating dissension in other parties.
She claimed that the BJP could begin the construction of a Ram Temple in Ayodhya or bring back fugitive Dawood Ibrahim before the next elections to serve its electoral interests.
"To serve its political motives, the BJP has now weakened the constitutional institutions and the media. They have also weakened democracy to a great extent...Things are being done in an autocratic and arbitrary manner...Conditions today have surpassed those prevailing during the Emergency in 1975," she said.
Alleging that the BJP had again started its campaign to mislead the poor and the middle classes in view of the next Lok Sabha polls and Assembly elections in some states, Mayawati said that it was now clear that the party will no longer get its 'acche din' (good days) back.
She asked her workers to foil the BJP's plans by exposing them in the public and claimed this "autocratic functioning and narrow RSS agenda" can only be checked in this manner.
Mayawati said the Narendra Modi government had not fulfilled even a fourth of its election promises, and added that the GST and demonetisation had weakened the economy.
The BJP, which has failed to fulfil its promises, could start Ram temple construction in Ayodhya before the next Lok Sabha polls or bring back Dawood Ibrahim or could even go in for another surgical strike for the sake of votes, she claimed.
She said that the Lok Sabha polls could be advanced this time and asked her workers to start preparations before hand so that the party performs well in the local bodies' elections and also trounces the BJP in the 2019 parliamentary polls.
At the rally, Mayawati said the BJP should change its mindset towards the Dalits, Tribals and backward classes or else she would be forced to convert to Buddhism like Bhimrao Ambedkar.
"I throw an open challenge to the BJP to change its casteist and communal mindset towards Dalits, Adivasis, Backwards and also those who have changed their religion, or else, I will also have to take a decision towards changing my religion to Buddhism," she said.
Recalling Ambedkar, she said that after witnessing discrimination in the caste system in Hinduism, he had called on the Shankaracharyas and seers to modify it. Since it was not done, Ambedkar, a little before his death, converted to Buddhism in Nagpur along with his followers, she said.
Accusing the BJP of taking the "casteist agenda" of the RSS forward, she blamed it for the suicide of Rohith Vemula in Hyderabad and the Una case of Gujarat where some Dalits were assaulted resulting in outrage and protests.
She claimed the BJP had fielded a Dalit associated with the RSS as its presidential candidate to garner votes and added that because of this, the Congress and other Opposition parties had also fielded a Dalit candidate.
Mayawati also took a dig at Uttar Pradesh chief minister Yogi Adityanath saying that he will look after the development of the state when he gets time from puja paath (worship) in temples.
"Despite being a representative from the backward Purvanchal area, he has not been able to give attention to its development...He can focus on it only when he gets time from his puja paath in temples. Sometimes he is in his Gorakhnath temple or in Ayodhya or Chitrakoot. Leave alone Purvanchal, the entire state cannot develop under such circumstances," she said.
She claimed that the BJP leaders can go for prayers to temples in Ayodhya, Mathura and Varanasi to hide their shortcomings but the people would not be misled by their "religion card".
The previous Samajwadi Party government was not good, but the present government is worse and is even lagging behind them, she said.
She alleged that an atmosphere of fear and terror had been created everywhere in the name of religion and culture.
Muslims and minorities are finding it difficult to sustain, so much so, that they have stopped keeping cows out of fear of cow vigilantes and even Hindus are desisting from it, she added.
India
The two Pak-trained terrorists, who were arrested on 14 September, revealed that he had allegedly arranged their transportation to Pakistan and radicalised them to be part of the terror module
India
Uttar Pradesh Chief Minister Yogi Adityanath has ordered strict compliance with COVID-19 instructions issued by the state government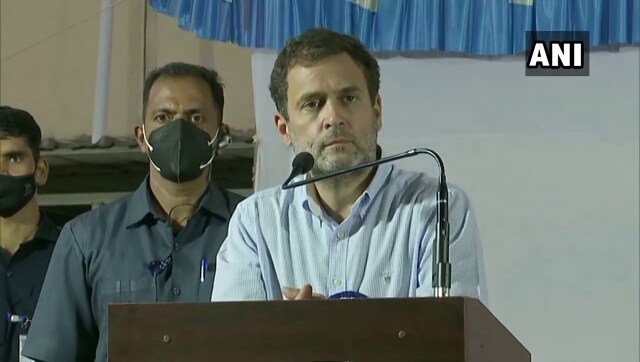 India
Earlier, taking to Twitter, Gandhi posted, "Jo nafrat kare, woh yogi kaisa! (What kind of a Yogi propagates hate)."