Mayank Gandhi's AAP & Down is an insider's account of the rise and unravelling of Arvind Kejriwal's party
Mayank Gandhi's book is an absorbing, objective story of the meteoric rise of AAP, the loss of its moorings and speedy unravelling
The Aam Aadmi Party (AAP) had sparked a new hope for the post-Independence generation. It was a short-lived dream, one that had promised a revolution. In fact, Arvind Kejriwal had borrowed from Jai Prakash Narayanji's phrase and called for 'Sampoorna Kranti'. AAP was an off-shoot of one of the most aggressive and ambitious anti-corruption drives in this country — India Against Corruption (IAC). However, with AAP's change in stature from an organisation with 'stars-in-the-eyes' to a run-of-the-mill political party, another dream was shattered.
The first such movement that had raised the hopes of the previous generation was the 1973-1975 period, prior to Emergency. From the dark period of Emergency, rose the Janata Party in 1977 as a climax of that 'Samagra Kranti' call of Jai Prakashji. It was the first non-Congress government of independent India with great promise, but it splintered into oblivion, frustrating a genuine people's movement. It took nearly three decades for people to forget that experiment as a bad dream and put their faith in IAC, a non-political movement that morphed into a political party. This would turn out to be one of the biggest betrayals of modern India: While the Janata Party was a formation of seasoned politicians from across the spectrum who rode on a popular anti-corruption movement of youth, AAP was a genuinely fresh start and the USP of the party was its leadership that had risen from the ground without any previous political baggage or experience.
So what went wrong? As a young Maharashtrian NGO worker would later ask Mayank Gandhi: "Kay zhala (what happened)?" This question resulted in the book AAP and Down from the man who was in the midst of it all, who had worked from the ground right up to the top decision-making bodies of the IAC and AAP. It is commendable that Mayank Gandhi has looked at the entire movement and its history with a detachment rare for someone who was part of it all  — from the euphoric highs to the lows of backroom cloak-and-dagger politics. It is not easy to be objective — not just in accepting one's mistakes — but also in looking at those of others'  in a detached manner (or with 'nirlep bhav' as Gandhi would put it). I don't know Mayank Gandhi well enough. I have looked at the AAP movement as a political observer since the IAC days. So I cannot vouch for everything he has recorded. But the way in which he recounts the events with the requisite references, one is inclined to believe his narrative.
Readers will be delighted by the sudden sparks of humour inserted by Gandhi amid the narrative of dire and depressing incidents, as also his penchant for picking out apt quotes, and pithy phrasing.
One thing that stands out is how we Indians long for a hero, a knight in shining armour who can save us from our problematic issues.  We are so besotted by such personalities when they rise, that we refuse to see the chinks in their armour. Gandhi too overlooked the unscrupulous actions of Arvind Kejriwal and his coterie, believing the ultimate good would far outweigh these. He writes, "Deep within, I knew that I could be the latest victim of Arvind's use-and-throw policy. That didn't worry me deeply — the nation and this uprising that could steer it in the right direction came first (Page 98)." Then, on page 106, he says, "I had an uneasy feeling that we were being manipulated – but by whom? – Anna or Arvind?"
At one place Mayank admits about the first AAP government in Delhi, "AAP consisted of a bunch of activists; these were system-breakers and not system-makers… Our task was to push for development, but we were masters of confrontation (Page 146-147)."
It is striking how intelligent men close their eyes when conspiracies are framed and one of their own colleagues is eased out or thrown out of the group. Not once, but time and again! It is the classic case of people believing that the man-eater would leave them alone if they offer a sacrificial goat. It reminds one of a folk story where villagers send out one of their own to the ogre in the jungle believing that they would be spared. This is the most saddening lesson: that even seasoned, intelligent individuals can fall for this trap and give up on ethics.
Gandhi has been unsparing in what he has to say about his erstwhile friends from the AAP, and brutally honest in tracing the party's unravelling — from its ambitious national-level beginnings to being reduced to a typical, immoral Delhi-centric entity. Gandhi also goes onto suggest how AAP can regain its élan and become an alternative political force.
Apart from Kejriwal, the book presents an unflattering picture of Anna Hazare as well. I knew he was gullible, manipulated by Kejriwal and his group. But I didn't imagine him to be quite so whimsical and petty. The pettiness of the supposedly wise men leading the new revolution is very hard to believe, but there you are. People worship their idols from afar, only to discover they have feet of clay, on approaching closer. AAP is no exception. The scales fall from your eyes as you read about so many of the 'intellectual' opinion leaders exposing themselves as selfish and petty. I have seen very few leaders who only gain in stature and respect the more you get to know them. Most of them are RSS leaders I've interacted with. I recall a few Sarvodaya leaders, and socialist leaders like George Fernandes, who I met in time at the time of the infamous Emergency of 1975.
On 7 February 2015, I wrote an article after AAP's victory in the Delhi elections, titled – "Is Arvind Kejriwal the New Left?". I noted, "Arvind Kejriwal who was at the right place at the right time in Delhi can, therefore, actually become relevant to national politics by occupying the left space in true and honest sense.  Provided he has perseverance and patience, and the media doesn't turn him into another short-lived charmer like VP Singh." Mayank Gandhi's book tells us why Kejriwal couldn't become the true alternative. The indecent hurry, the urge to take short-cuts and finally becoming a caricature of the politicians he hated (and had made people hate). The holier-than-thou individual turned out to be a sinner.
One must thank Mayank Gandhi for taking the pains to write such an absorbing, objective story of the meteoric rise of AAP, the loss of its moorings and speedy unravelling. He ends on a note of hope and I really feel that it is the duty of AAP leaders — those who stayed back and those who left or were kicked out — to keep the optimism of the youth alive. After all, they are going to inherit this great nation.
Some quotes from the book:
Manish Sisodia to Mayank, "Mayank bhai, principles sound good on paper. What we are now in the middle of a war. We will have to let go of certain things." (Page 182)
Ashutosh, "Mayank, one must keep on saying and doing things which can make a story. Good and bad news is not important, we should be in public lime light all the time." (Page 179)
(About 2014 Lok sabha elections) "However, just a day prior to elections, there was aa message sent out to the Muslim community from mosques and madrasas. They were asked to vote strategically for a race between the BJP and the Congress. Even though AAP's stance was appreciated, the perception was that a vote in its favour was a wasted vote." (Page 161)
When I (Mayank) spoke to him (Arvind) that we conduct an internal opinion poll of our own to gauge the real mood in Delhi, Arvind replied, "Sure, but will poll display a positive result and favour us?" (Page 140)
***
AAP & Down: An Insider's Story of India's Most Controversial Party | By Mayank Gandhi and Shrey Shah | Simon and Schuster India | Pages 304
The author is a freelance writer and columnist. He authored the book 'Secrets of the RSS'.
Entertainment
Valentine Low, who broke the story about bullying allegations made against the Duchess of Sussex, Meghan Markle wrote a book title 'Courtiers'.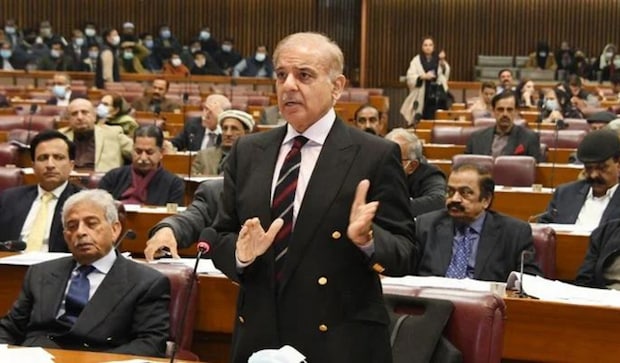 World
Pakistan is battling to fix its economic and political fissures amidst a parochial political rivalry between former premier Imran Khan and the current government.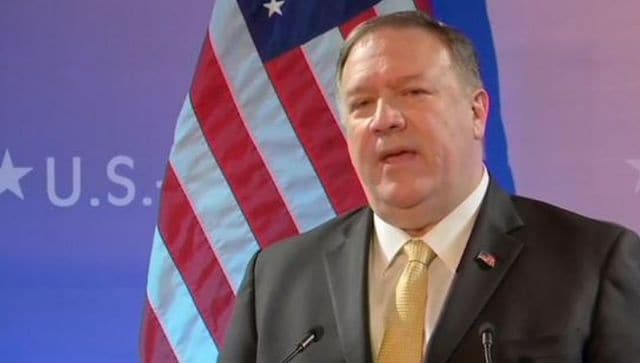 World
"I do not think the world properly knows just how close the India-Pakistan rivalry came to spilling over into a nuclear conflagration in February 2019," the likely future presidential contender wrote in 'Never Give an Inch', his memoir of his time as Donald Trump's top diplomat and earlier CIA chief