Masood detention: Modi's diplomacy yielding results; Foreign Secretary level talks next?
Jaish-e-Mohammad chief Maulana Masood Azhar's detention by Pakistani law enforcing agencies is perhaps the biggest newsbreak that India was expecting for long.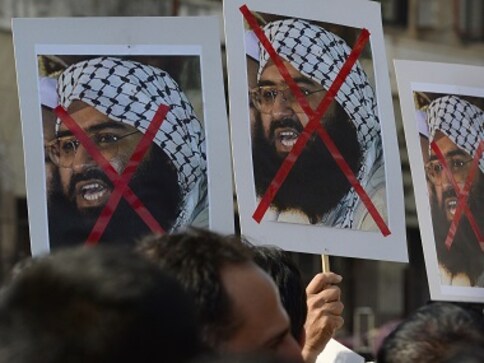 Jaish-e-Mohammad chief Maulana Masood Azhar's detention by Pakistani law enforcing agencies is perhaps the biggest newsbreak that India was expecting for long. However, the expectation had never been as intense as in the week following the Pathankot terror attack. If true, this would count as one big achievement of the new-found bonhomie between Prime Minister Narendra Modi and his Pakistani counterpart Nawaz Sharif. This could pave the way for the much debated foreign secretary level talks to be held in Islamabad on 15 January.
Pakistan media reports said Masood Azhar, his brother Mufti Abdur Rahman Rauf and their close aides were being questioned at an undisclosed location in connection with the Pathankot attack.
But given the kind of historical distrust that India has for Pakistan, this big bang news was met with initial cynicism or at best with guarded acceptance. Pakistan has not acted against the perpetrators of the 26/11 Mumbai terrorist attacks and has mostly remained in the denial mode over it and other attacks too. It was thus only natural that people here didn't buy Sharif's assurance to Modi in the phonic conversation they had after the Pathankot attack that he will take "prompt and decisive action" against terrorists. This is the first ever occasion when the topmost Pakistani authority had accepted, at least tacitly, of their soil being used for terror activities in India. This time around the debates and discussions didn't focus on state or non-state actors, at least not to the extent it used to be in the past.
Maulana Masood Azhar's name evokes a great deal of bitterness in public memory in India. The hijacking of IC 814 in the last week of December 1999, killing of Rupin Katyal on board and release of hostages after securing release of Azhar, Ahmed Omar Saeed Sheikh and Mushtaq Ahmed Zargar still rankle.
After his release Azhar founded Jaish-e-Mohammed in 2000 which gained notoriety for its alleged role in the 2001 Indian Parliament attack and some other high profile terror attacks, the latest being the attack at Pathankot air base. Sheikh was arrested in 2002 by Pakistani authorities for the abduction and murder of Daniel Pearl. Zargar was found to be training Islamic militants in POK. Of the three of them released on 31 December, 1999, Azhar remained in public memory as the face of the terror in India.
Prior to Azhar's detention news break, leading Pakistani newspaper Dawn had reported: `Prime Minister's Office on Wednesday said the government wants to send a team of special investigators to the Pathankot air base in India for further investigation. In a statement, the PMO also confirmed the arrests of several members of the Jaish-i-Mohammad militant group, which India suspects of involvement in what was nearly week-long siege of the Pathankot Indian air base earlier this month. The statement was issued after a high-level meeting was chaired by Prime Minister Nawaz Sharif to discuss the country's security situation. The PMO statement further elaborated that Jaish-i-Mohammad offices in the country were being traced and sealed. "The meeting expressed national resolve not to allow our territory to be used for acts of terrorism anywhere," the statement said It was also noted that "considerable progress" has been made in the investigations, being carried out against terrorist elements reportedly linked to the Pathankot incident'
Masood Azhar's detention by Pakistan, even if for the records, would be read as a positive signal by top Indian authorities at Raisina Hill in New Delhi and be seen as the Pakistan PM fulfilling his promise to PM Modi that he will take prompt and decisive action and thus give a green signal for foreign secretary Jayshankar to travel to Islamabad as scheduled on 15 January. While there could be endless debate on whether this action is decisive or an eyewash the fact remains that for the first time Pakistan is at least seen to be doing something substantive to meet India's demands and go with the positive sprit that was seen during Modi's surprise landing at Lahore.
Last week, External affairs ministry spokesperson Vikas Swarup had put Pakistan on notice on foreign secretaries' talks by saying at a media briefing that "the ball is in Pakistan court. We are waiting for Pakistan's action on actionable intelligence..we are not giving any time frame...prompt means prompt". Though he didn't say exactly that the talks have been called off or put on hold the message was more than clear -- conditions apply.
Modi government had its position clear: Pathankot terror attack has put renewed focus on cross border terrorism and India was not ready to tolerate it. Since the time Pathankot terror attack took place, within a week of his bold surprise visit to Lahore to meet Nawaz Sharif, Modi has faced flak from various quarters about the twists and turns his government had made with relation to Pakistan. He was also under tremendous domestic pressure from his social constituents and support base. He was faced with a difficult challenge how to negotiate peace when sections of Pakistan's establishment continued to pursue with cross border terrorism in complete disregard to his and Sharif's overtures for peace.
But by first attaching firm conditions for foreign secretaries talks and now by getting Pakistan to detain Masood Azhar and his brother Rauf, seal Jaish-e-Mohammad's offices and properties, Modi has addressed to his domestic constituency and conveyed the message that he cannot be taken to be soft. It's a different matter though that the JeM chief's arrest by Pakistan will unleash another debate -- how much of it was under American pressure.
World
Addressing the Indian diaspora in Denmark during his visit to the Nordic nation, PM Modi asked each one of them to convince at least their five non-Indian friends to visit India
World
PM Modi, who arrived in Germany on the first leg of his three-day Europe visit, got a rousing welcome from the Indian diaspora in Berlin
India
In his dealing with boundary dispute involving China, Modi has displayed requisite patience and this has been accompanied by a steely resolve to not allow the LAC to be changed unilaterally, Jaishankar wrote.