Marathwada drought: Yogendra Yadav calls water train 'publicity stunt' by govt
Yadav said he had made suggestions to the government on how to tackle water scarcity in Marathwada, but they were ignored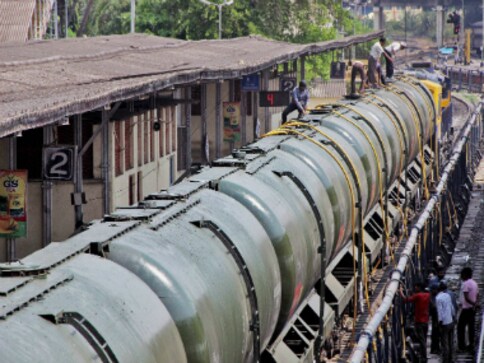 Pune: Former Aam Admi Party (AAP) leader Yogendra Yadav on Monday said he had warned Maharashtra government about grim situation in Marathwada six months ago and termed as "publicity stunt" the currents efforts to transport water by train to the parched region.
The Swaraj Abhiyan leader said he had made suggestions to the government on how to tackle water scarcity, but they were ignored, leading to the current water crisis.
The psephologist-turned-politician was speaking on the topic 'Drought In Maharashtra' at a lecture series organised by Pune Union of Working Journalists.
"After our 'Samvedana Yatra' in drought-hit regions of the state, I had written to the chief minister and sounded him out about the grim condition prevailing there and suggested him measures to tackle the situation.
"But the government did nothing despite knowing the situation back in October last itself and till date, I have not received any reply from him," he said.
Yadav said he had proposed a charter of short-term measures. These included restrictions on sugarcane cultivation in water scarcity-hit regions, postponing the opening of sugar mills, change in crop pattern, loan restructuring for farmers, implementation of MGNREGA and Employment Guarantee Schemes in "letter and spirit", and increase in distribution of ration through PDS.
"However, the government did not pay any heed to the suggestions given by me, and instead of taking some critical political decisions, they are now resorting to some simple, cheap and publicity stunt measures.
"Taking water by train to these areas and providing water through tankers is an easy way out and provide photo opportunity," he said.
Yadav said there was need to chalk out a nationwide policy on change in cropping pattern and water conservation.
"As far as Maharashtra is concerned, the state should implement the recommendation of the Madhav Chitale Committee which has called for a ban on sugar cane cultivation in the drought-hit areas," said Yadav.