Manvendra Singh, Sheo MLA who quit BJP, says saffron party 'has no chance of winning' in Rajasthan polls
Manvendra Singh, son of BJP stalwart Jaswant Singh, and legislator from Sheo Assembly segment in Barmer, Rajasthan, broke his association with the BJP.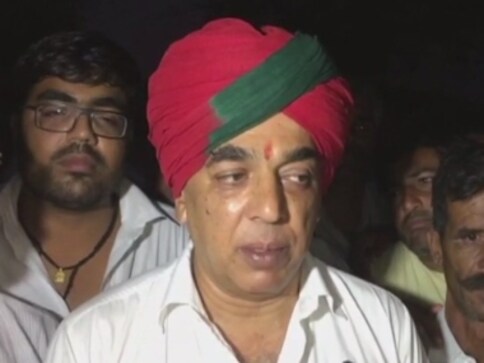 Manvendra Singh, son of BJP stalwart Jaswant Singh, and legislator from Sheo Assembly segment in Barmer, Rajasthan, broke his four-decade-old association with the BJP last week. At a swabhiman rally at Pachpadra in Barmer on 22 September, he made his displeasure with the current leadership of the party, both at the state level and the Centre, clear.
Speaking to Firstpost, he drew a bleak picture of the BJP's prospects in the upcoming Assembly election in Rajasthan. He also outlined his future course of action, saying a referendum among his supporters would decide his next move, including whether he would join the Congress.
Why did you leave BJP despite being a part of a legacy, especially since your father Jaswant Singh held important posts during the Atal Bihari Vajpayee government, including as a Cabinet minister?
It wasn't easy for me to break the strong bond I had with BJP. I had to severe four-decade old ties with the party and finally quit. It was a culmination of several incidents over the years — from 2014 till now when I quit.
What led to your disenchantment with BJP?
First, the way my father had been ill-treated by the party leadership from 2014. He was denied Lok Sabha ticket despite the fact that he was a four-time Lok Sabha MP (and five-time Rajya Sabha member). Despite dedicating his entire life to the party, he was sidelined in a most derogatory manner.
Second, I wasn't given Lok Sabha ticket from Barmer.
Third, my supporters and I have been continuously targeted and hounded by the state BJP. My house (in Barmer) was surrounded by a section of BJP workers and ruckus was created.
Fourth, the apathy of state BJP under Chief Minister Vasundhara Raje towards me, and even towards my father.
Didn't you pursue the matter with the top central leadership of the BJP?
Yes, I had told the central leadership but to no effect. It wasn't redressed. BJP president Amit Shah can comment on this better. I'm not the right person.
There's a strong rumour that you're joining Congress. How true is it?
My joining the Congress party is a speculation right now. I have sought a referendum and have asked views of my supporters and voters of my constituency. I will finally go by their decision.
Didn't you have any discussion with Rajasthan Congress leaders like Ashok Gehlot and Sachin Pilot?
There has been no discussion with Congress on this front. However, I know both of them well and they know me too. Both Sachin and I had been Parliament colleagues.
Will you contest the upcoming Rajasthan Assembly election?
No, I'm not interested in the Assembly election. My choice has always been to make it to the Lok Sabha. I'm open to contesting 2019 Lok Sabha election.
How do you see the future of BJP in the state after Assembly election?
BJP has no chance of winning in Rajasthan this time.
Why do you think so?   
There are numerous reasons to feel so. People had showed a lot of confidence in the leadership of Vasundhara Raje and voted BJP to power with absolute majority. She made tall promises to voters, but failed to deliver. Then there are issues like rise in corruption, poor governance and leadership, social fragmentation, rise in cases of lynching and communal riots, etc. Amid all these, the silence of Raje has made the common man in the state frustrated. This is going to have a cascading effect on the party in Rajasthan.
How do you see Congress performing in Rajasthan Assembly polls?
Congress will certainly do well, because people are looking for a change. There is frustration among various sections of the society.
How BJP will perform in Rajasthan in 2019?
BJP will do badly in the state in 2019.
And, in the country?   
I can't comment much about BJP's performance at an all-India level in 2019. So, no speculation.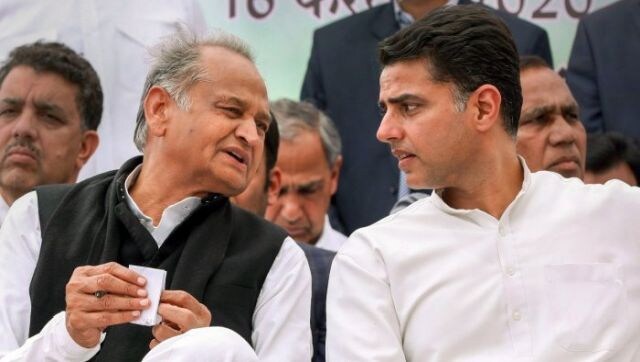 Politics
Congress President Sonia Gandhi on Monday sought a written report on the rebellion in Rajasthan from AICC observers Mallikarjun Kharge and Ajay Maken as the chances of Gehlot becoming the party chief looked slim and other names cropped up for the post
Politics
With each passing day, there's a new twist in the Congress presidential race. Senior leader Digvijaya Singh is the latest entrant while the jury is still out on Rajasthan chief minister Ashok Gehlot's nomination
Politics
The two Congress observers Mallikarjun Kharge and Ajay Maken are preparing a written report on the developments in Rajasthan and are likely to submit it by the evening.