Mantra for #ModiNext3Years: Make old schemes work, mute RSS agenda
Modi's re-election prospects depend on what he achieves in the following areas over the next 12 months: jobs, rural incomes, growth, inflation, and national security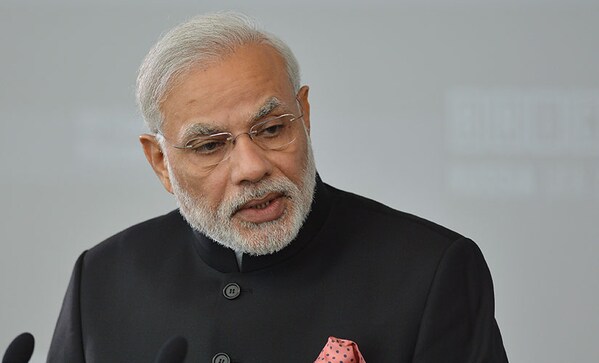 After two years in power, Narendra Modi is somewhere at the mid-point of his tenure as Prime Minister. Yes, the formal tenure is five years, but in a political economy, the last year can safely be assumed to be more about the politics of re-election than anything else. Good economics will usually be sacrificed for the sake of doubtful politics when elections loom. Whatever Modi wants to do, he has to do it in the next two years.
Modi has two full budgets left (the last one in 2019 being more or less a vote-on-account), but beyond the budgets he does not necessarily have two full years to deliver on "achche din" in a way people can recognise it.
Here's the timeline: starting June this year, he has five-six months of governance time before campaigning begins for the crucial Uttar Pradesh, Punjab and Uttarakhand elections in January-February 2017; then he gets another three-four months of respite before he invests himself in the even more crucial Gujarat assembly elections scheduled for November-December 2017. The year after that, he has a full nine months before elections are held to Rajasthan, Chhattisgarh and Madhya Pradesh in November-December, where his time investment can be less because these states are already run by able and popular chief ministers. After that it is, of course, the big one in April-May 2019.
Not two years, but 18 months is what Modi will get to deliver what he promised in 2014. Given the short timeframe, Modi needs an A team to deliver at the centre, and a B team in BJP-ruled states to deliver at that level. The centre cannot do everything in a federal set-up.
To consider what he must do between mid-2016 and end-2018, we have to look at what he did in the previous two years, and why it is still not adding up to "achche din." To win in 2019, Indian voters in most parts of the country have to feel that he has done what he promised in a way they can notice.
"Achche din" means different things to different classes of voters.
For the urban voter, it means lower inflation, better infrastructure, better public transport, more jobs, cheaper housing, and higher incomes, among other things.
For the rural voter, it means higher prices for agricultural produce, higher wages for farm workers, better rural infrastructure, and low-cost power and fuel, among other things.
For business, it means lower debts, cheaper money, improved ease of doing business, and a predictable policy regime.
And so on.
Now consider what Modi has done over the last two years. He has launched a variety of initiatives, ranging from Swachch Bharat to Make In India, Digital India, Skill India, Start-up India, Stand-Up India, Namami Gange, Smart Cities, Indradhanush, Jan Dhan, Mudra Bank, etc. There are at least 20 more such initiatives dealing with every aspect of Indian life, urban or rural.
On the legislative front, he has got the coal mines, minerals, insurance, real estate, bankruptcy, Aadhaar and other crucial bills passed, with only the Goods and Services Tax bill still proving elusive. The Land Acquisition Act has been buried under an avalanche of opposition protest. He has to get it passed in 2017, once the Rajya Sabha balance of power moves in his favour.
In terms of actual achievements, he has deregulated diesel, shifted cooking gas to direct cash transfers, brought down inflation, clamped down on crony capitalists and big ticket corruption (at least in Delhi), taken a more resolute stand against black money than the UPA, and devolved more financial resources to the states. He has also launched many social security schemes, from life insurance to pensions to crop insurance.
But there is one problem: as against these formal announcements and 'achievements', visible improvements that the voter can see are tough to find. Reason: despite above seven percent growth and moderate inflation, the most important things people want to see – rising incomes and more jobs – is missing. "Achche din" ultimately means prosperity, however you define it.
The flurry of action on every conceivable front is not showing up in results. It is not enough for voters to see change in the last year before elections; they need at least two years (if not three) to digest and internalise good news before they grudgingly vote for an incumbent government. The UPA was re-elected with a better majority in 2009 because the voter saw five years of growth (2003-08), rising rural wages, higher farm prices, and a general reduction in poverty.
For NDA, despite the high marks the Prime Minister himself gets from the citizen for his sincerity and leadership, the last two years of policy announcements must translate to clearly visible results by mid-2017 if it wants to return to power in 2019. This means the next three years must be about implementation, implementation and implementation.
Put another way, Modi should not announce any more schemes. He has to make the old ones work on the ground.
When it comes to implementing policy, there are things that he can do at the centre, and things he has to get the states to act upon. For example, it is all right to launch a Swachch Bharat campaign, but the toilets have to be built and garbage cleaned in states, municipal corporations and panchayats. The centre can propose, but the states dispose. The only way to bridge the gap between resource allocation and implementation at the state level is for Modi to get his own BJP-run state governments to take up his most crucial programmes. This way, he will have some results to show at least in some states.
So, the first initiative for implementation of the Modi agenda is to call a conference of his own Chief Ministers (the BJP runs nine states, and is a junior partner in three more) and get them to agree on a minimum implementation agenda. If this is done over two years, it will not only help Modi move his agenda forward, but also help BJP states to deliver something to the voter before they themselves are up for re-election in 2017-18.
The second thing is to get the politics right. Unlike 2014 and 2015, when government and opposition were at daggers drawn half the time, in the remaining part of 2016 and 2017, the government must be all sweetness and reason with its political rivals. And where the Congress or some other party proves obstructionist, Modi must use his key henchmen to divide the opposition so that the legislative agenda is not again derailed.
The third thing is to create an A-team for implementing schemes directly under the control of the centre to boost growth and jobs. Modi's A team effectively selects itself, based on their performance in the first two years.
The super-achievers are: Piyush Goyal (coal, power and renewable energy), Nitin Gadkari (roads, highways, ports), Suresh Prabhu (Railways), Dharmendra Pradhan (Petroleum) – and Sushma Swaraj. Swaraj has maintained a low profile at external affairs due to Modi's own high profile in conducting foreign policy, but she has achieved a lot quietly, including rescue Indians stranded in West Asia's war zones.
The middling performers were Arun Jaitley, Venkaiah Naidu, Manohar Parrikar, and some of the junior ministers. But they can easily step up.
A super-cabinet of implementers needs to be created with these achievers in order to give a direct push to the economy and Modi's re-election prospects.
The key to jobs growth lies with infrastructure ministers such as Prabhu, Gadkari, and Goyal, whose investment push will aid construction and infrastructure investment – which are key job creators.
Modi clearly needs a new minister in agriculture, which should revive in 2016-17 if the monsoons are bountiful. The current incumbent is simply lacklustre. Sonia Gandhi won 2009 by raising minimum support prices by huge percentages in 2008, even at the cost of stoking inflation. Modi needs to use the agriculture ministry both to drive his politics and his economics – and the creation of a common national market for farm products should be priority number one.
Birender Singh at rural development also needs to get more innovative, since rural votes and infrastructure depend on what happens in his ministry.
Defence under Parrikar holds one key to Make in India, since defence production can be driven top-down.
Parrikar can leverage promises of defence purchases to get both foreign and domestic investors to manufacture defence products in India. It is time to abandon our import dependency.
And Arun Jaitley must deliver two stunning budgets: the focus areas, apart from GST, must be lower personal and corporate taxation, and incentives for investment and employment.
A good political decision would be to announce that half the black money collected in the compliance window that opens on 1 June will be credited equally to Jan Dhan accounts belonging to the poor. Economically, it will be useful to make Jan Dhan accounts active; and politically it will be a way of fulfilling Modi's pre-election promise to bring back black money and give some of it to the poor, even if it is not the Rs 15 lakh that the opposition keeps taunting him about.
A campaign for financial literacy, combined with the shifting of most subsidies to cash using the JAM trinity – Jan Dhan, Aadhaar, Mobile Money transfers – will be one of the deepest structural reforms in many ways: it will streamline subsidies and deliver cash directly to poor voters. It would be a case of good politics and good economics going hand in hand.
Above all, Modi's own focus needs to shift from foreign policy to domestic delivery. His foreign jaunts should be drastically reduced, and Sushma Swaraj, if not given a weightier portfolio, should be asked to conduct foreign policy independently barring three or four key relationships – with the US, Japan, China and Pakistan – which Modi must handle directly.
With the US, ties have never been better, but Modi needs to build bridges to both Donald Trump and Hillary Clinton as next January will see one of them as the next President.
With China, Modi can offer the carrot of big contracts to obtain concessions on strategic issues, including disrupting the China-Pakistan axis that is now a direct threat to us.
With Pakistan, Modi has to be clear on one thing: it is an enemy. It will do anything to damage us, including by destroying itself. We have to encourage the latter. Despite handshakes and hugs with Pakistani leaders, he has to be clear that the end-game is to reduce Pakistan's ability to harm us. We need to develop covert intelligence capabilities and the ability to inflict punishment below the threshold of war.
The only foreign policy worth having when it comes to Pakistan is the iron-fist-in-velvet glove stance. The velvet glove is optional. Modi has to be clear in his own mind that Pakistan will never be a peaceful neighbour, and the sooner it is dismembered the better. Peace talks will never lead anywhere. Talks are just for optics, to allow the rest of the world to breathe easy. Back home, Modi's Pakistan policy is seen as inconsistent, blowing hot and blowing cold. This needs correction with better communication of what he is trying to achieve.
And lastly, the Sangh parivar has to be told to pipe down for the next three years. Loud talk on Ayodhya, Hindu nationhood and beef bans can be avoided. What is already a reality need not be tom-tommed.
Modi's re-election prospects depend on what he achieves in the following areas over the next 12 months: jobs, rural incomes, growth, inflation, and national security – in that order. And for that he needs the Parivar to be muted in its own agenda.
India
After visiting the Somnath Temple, PM is scheduled to address four rallies in the Saurashtra region. Venues have been finalised at Veraval, Dhorarji, Amreli and Botad
India
Built at a cost of over Rs 640 crore, Donyi Polo is Arunachal Pradesh's first greenfield airport. Since assuming power in 2014, PM Narendra Modi has improved infrastructure and connectivity in the Northeast region by putting his weight behind several projects
World
Prime Minister Narendra Modi winded up his G20 Summit visit and returned to India on Wednesday after spending two "productive days" in Bali. Here's a look at the key takeaways from annual event