Manohar Parrikar as Defence Minister: Here's why Modi is handpicking him
Manohar Parrikar is set to take over the defence Portfolio from Arun Jaitley, who currently holds charge in addition to finance. This is will be a major elevation for the Goa CM, who has been personally hand-picked by Modi.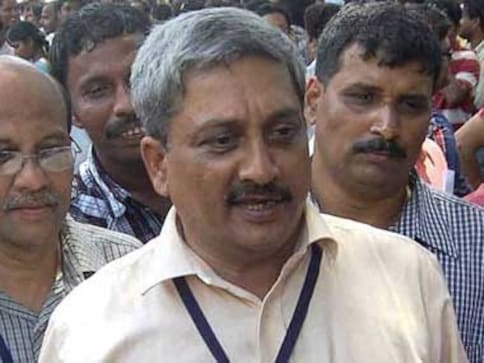 Manohar Parrikar, the Chief Minister of Goa, may soon resign from his current job and take up a bigger assignment at the centre. Sources told Firstpost that Prime Minister Narendra Modi wants him to join his Cabinet as Defence Minister.
Currently, Finance Minister Arun Jaitley holds additional charge of defence and he obviously cannot handle two heavyweight portfolio, especially with work beginning on Budget 2015-16. Sources said Modi has already spoken to Parrikar on the subject when he met him during one of the stopovers while campaigning in Maharashtra. But the matter did not progress at that time as Modi was busy with  elections.
Parrikar was initially not inclined to move to Delhi. But when Modi again took up the issue with him, he realised the Prime Minister was actually serious about it, sources said. Parrikar has been one of the most successful BJP chief ministers and has managed to make the party acceptable in a state with a substantial Christian vote.
Modi is hand-picking Parrikar, sources say, for his administrative abilities and clean image. With major defence modernisation projects underway, the scope for hanky-panky in defence deals is enormous. An IIT Bombay graduate, Parrikar is considered energetic and efficient, someone with the ability to take tough calls when needed. Moreover, he is one of the favourites of the RSS. A few years ago his name was seriously considered by the RSS for the post of BJP president, but the Sangh finally opted for Nitin Gadkari.
Given the frequent ceasefire violations by Pakistan on the line of control (LoC) and the international border, and given regular Chinese incursions along the line of actual control (LAC) in Ladakh and Arunachal pradesh, India needs an active, full-time Defence Minister. As Defence Minister, Parrikar would be part of the Cabinet Committee on Security which has the NDA"s big five as members: the PM, Home Minister Rajnath Singh, the (new) Defence Minister, External Affairs Minister Sushma Swaraj and Finance Minister Arun Jaitley. All the Services and Intelligence agency bosses attend some committee meetings.
As such this is a big elevation for Parrikar and comes as a big compliment from Modi. In effect, Modi has given him a post where he could trust no other party colleague. In the pecking order of the Council of Ministers, Parrikar would thus stand taller than the likes of Nitin Gadkari and Venkaiah Naidu, two former party presidents.
The expansion of the Union Cabinet has been due for long and all eyes are on the prospective changes in Defence Ministry. It was believed right from the beginning that Jaitley would be given only temporary charge of defence, and this is now clear. Jaitley has also been been unwell and it was clear he could not two full-time portfolios.
A minor reshuffle of portfolios cannot be ruled out in Modi's cabinet along with Parrikar's induction. Currently Modi's Council of Ministers have 22 Cabinet Ministers and 22 Ministers of State, including 10 with Independent Charge.
The timing of the Cabinet expansion is yet to be decided. It also depends on whether the Shiv Sena joins the government in Maharashtra. If that happens then it may get one or two more berths at the centre.
The cabinet expansion could take place any time before the winter session of Parliament which begins on 24 November. Modi will be leaving for his home constituency, Varanasi, for a two-day tour on 7 November. He has also several foreign trips lined up later this month. On 12 November, Modi will leave for Myanmar for the Asean-India and East Asia Summits. From Myanmar, Modi will leave for Australia on 14 November for the G20 summit. Modi has scheduled a bilateral summit with Aussie PM Tony Abbott after the G20 meet.
In the third week of November, Modi will visit Nepal for the Saarc summit. The PM is supposed to travel to Janakpur and Lumbini in Nepal.
Modi could thus expand his cabinet before he leaves for Myanmar and Australia. Later in November and December Modi would be even busier, attending to Winter session of Parliament and campaigning for the BJP in Jharkhand and Jammu & Kashmir.
World
India has invited Pakistan Defence Minister Khawaja Asif to attend the meeting of the Shanghai Cooperation Organisation (SCO) to be held in New Delhi in April, according to a media report on Wednesday
World
Richard Marles, the defence minister, claimed that the United States had received no guarantees from his administration regarding Taiwan. He said, ""Absolutely not, and I couldn't be more unequivocal than that"
India
In this meeting chaired by Defence Minister Rajnath Singh, the infrastructure on the Line of Actual Control (LAC) adjacent to China was mainly discussed