Manmohan's speech on note ban proves he's a crafty politician; BJP crying scams getting old
Post Manmohan Singh's speech, BJP sympathisers did what they do best. Forgot the issue and shot the messenger.
Former prime minister Manmohan Singh's telling speech in Parliament on Thursday, where he tore into the government's faulty implementation of the demonetisation scheme, not just won him fans all over, but got his detractors to chastise him in the most puerile way possible.
In one of the most notable speeches of the Winter Session so far, Manmohan on Thursday said, "Prime Minister has been arguing that this is the way to curb black money, to prevent growth of counterfeit currency notes and also to help in control of terrorist finance activities. I do not disagree with these objectives. But I do want to point out that in the process of demonetisation, monumental mismanagement has been undertaken about which today there is no two opinion in the country as a whole."
Since 8 November — the night Narendra Modi announced that the currency notes of Rs 500 and Rs 1,000 will be discontinued — it has been a real struggle for a common Indian. But it has taken a bigger toll on our politicians. There was a new issue to argue about. The Opposition got a new reason to stall Parliamentary proceedings. Every Opposition does it, they just forget that small detail when they come to power.
A lot was said (still is being said) about the demonetisation drive. Many said that the prime minister's intention was great — cutting the source of black money — but the way the scheme was implemented was faulty and mismanaged. But amid all that din, when Manmohan — dubbed as 'Maunmohan' Singh, due to his silence during the "corruption-ridden" UPA regime — got up in Rajya Sabha and sucker-punched the ruling government with his speech, everyone, first, went silent in awe of it and then came out lashing out.
Manmohan, in his speech, quoted economist John Maynard Keynes (like Keynes, he too attended Cambridge many years later).
"Even those who say that this measure will do harm or cause distress in the short term but will be in the interest of the country in the long run should be reminded of what John Keynes said once, 'In the long run all of us are dead'."
You can read the former prime minister's full speech here, because that's not what this article is about.
Apart from politicians and opposing parties who delivered stinking, and very predictable, blows to the former prime minister, Twitter went berserk. However, even Twitterati could only make fun of how quiet Singh usually is. Him speaking was unusual and hence funny or terrifying to several.
Terrifying on two counts:
Firstly, as argued in this Firstpost article, when you cannot counter facts, "attack the face." Most detractors of Singh chose this path.
Manmohan: "I would like to know from the Prime Minister the names of any countries he may think where people have deposited their money in banks but are not allowed to withdraw their money."
Detractors: "Remember 2G?" *sniggers*
Manmohan: "In my opinion, the way the scheme has been implemented will hurt agricultural growth in our country, will hurt small industry, will hurt all those people who are in the informal sectors of the economy. And my own feeling is that the national income, that is the GDP, can decline by about 2 percentage points as a result of what has been done."
Detractors: "GDP and all is cool, but what about Commonwealth Games? Where is Suresh Kalmadi these days?"
This could go on but it is really dull-witted. Also throwing failings of a particular government on the face of an economist, who clearly knows what he is talking about, is extremely erudite. (Yes, that was sarcastic.)
Also, throwing 2G scam, coal scam, chopper scam, Commonwealth Games scam, cash-for-vote scam, etcetera, etcetera on Manmohan's face here and questioning his place speak on demonetisation is a lot like saying a distinguished and respected former editor of a news publication has no right to speak about journalistic ethics because members of his staff used to plagiarise.
A former RBI governor who also happened to be the Union finance minister, Manmohan was always the good man but with a wrong job. In fact, headlines like "Manmohan Singh: the right man at the wrong time" were not very uncommon. Interestingly, something similar was said about Atal Bihari Vajpayee — the right man in the wrong party. Ruthless critics of the former prime minister have said that politics is all about perception and to co-exist with a powerful Congress president is no easy feat. Singh was never a non-manual politician. In fact, he was a quiet, intellectual economist who was tired of all the politics thrust on him. That is no justification for letting billions of Indians to be scammed.
And let us not forget, if not for Manmohan, India's nuclear apartheid would have still continued. He was instrumental in inking the 123 Agreement with the US in 2008.
None of the sharp critiques of Manmohan happens to talk about his impeccable and god-gifted economic acumen. It is true that your reputation is only as good as the last job you accomplished and the tragedy of Manmohan is that in his last job as the prime minister he was quite a few miles away from being up to the mark. But his assertion that history will be kinder to him than media and his opponents, rings true.
However, Manmohan did not address Rajya Sabha as a former prime minister. That was an economist speaking. And it has been a significant character trait of champions of the Modi government to remain unperceptive of its faults. Even Modi went up to Manmohan after his speech and shook hands with him. For the love of politics!
Manmohan's fault was that he was not more truculent when he was the administrator but the Congress has never been a party where one takes on the high command and succeeds.
Post Manmohan's speech, BJP sympathisers did what they do best. Forgot the issue and shot the messenger. One thing that cannot be overlooked here is the government's denial that billions are suffering because of the overnight crucial haul which took the world, let alone India, by surprise. Statements by senior BJP leaders like Venkaiah Naidu who said, "Labour is painful too but when the mother sees the child for the first time the pleasure is unsurmountable (sic)," is an indication that even skilled politicians say really illogical things. To expect a child-parent relationship (of blind faith) between the state and its people is a masterstroke and a very dangerous one.
Lastly, if Manmohan's critics were taking points, they would have realised how his speech was that of a crafty politician because despite delivering a severe blow to the faulty implementation, the former prime minister very carefully avoided talking about the results of demonetisation.
"And I say so with all responsibilities, that we do not know what will be the final outcome."
As an economist, former finance minister and former RBI governor, Manmohan could have analysed the long and short of it but he did not reject the move. It was not the mild, amiable Manmohan but a bold and aggressive politician.
Find latest and upcoming tech gadgets online on Tech2 Gadgets. Get technology news, gadgets reviews & ratings. Popular gadgets including laptop, tablet and mobile specifications, features, prices, comparison.
Politics
Several political parties, including NDA ally Shiromani Akali Dal, have dubbed the three farm sector bills as 'anti-farmers'. SAD has also quit the Union Cabinet protesting against the bills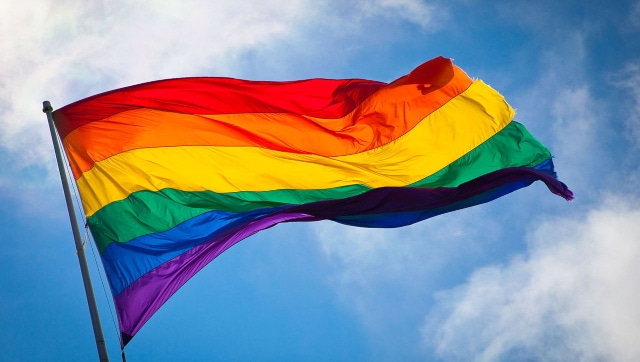 India
The time to allow same-sex marriages or civil unions has come. But problematic areas should be ironed out, and the right should be given to Indians of all faiths
India
The recent arrest of Umar Khalid is being seen as one of the most outrageous steps in a series of sustained attacks on the flag bearers of a certain cause.