Manmohan Singh's warning to Narendra Modi: Is demonetisation already a 'mammoth tragedy'?
It is too early to talk about the actual impact on the economy and its various stakeholders from the artificial cash crunch that is a consequence to PM Modi's massive currency crackdown that has parallels in India only to the 1978 currency ban by Morarji Desai Government
The choice of words of Manmohan Singh, former prime minister and an economist, for his column in The Hindu on demonetisation impact on India's economy, beginning with the title, Making of a mammoth tragedy, should worry the average Indian. Even if one tends to discount the politics of Singh's article, the former RBI governor's warning of an impending economic crisis, which according to him, will mainly hit the poor, is worth paying a great deal of attention to by his successor in the PMO, Narendra Modi.
Singh begins the piece by lauding Modi's intention—addressing black money, fake currency problems—but later goes on to say that what he has done to achieve this task will not only work but its 'unintended consequence' will harm the poor greatly. Singh said: "All black money is not in cash, only a tiny fraction is. Against this backdrop, the decision by the Prime Minister is bound to have obverse implications by causing grievous injury to the honest Indian who earns his/her wages in cash and a mere rap on the knuckles to the dishonest black money hoarder."
Singh, who had just recently warned about a 2 percent GDP decline following demonetisation, ends his article by saying, "It is my humble opinion that we as a nation should brace ourselves for a tough period over the coming months, needlessly so."
Is the former PM overstating the short-term pain caused by the demonetisation calling it 'a mammoth tragedy', launching a political attack intended to bulldoze a massive economic reform shouldered by his political rival--perhaps, a missed opportunity for the UPA? Or is it an important word of caution from an economist and former central banker that should be an eye-opener even to his political enemies and the finance ministry?
It is too early to talk about the actual impact on the economy and its various stakeholders from the artificial cash crunch that is a consequence to PM Modi's massive currency crackdown that has parallels in India only in the 1978 currency ban by the Morarji Desai government. But some indications have begun to flow in, which indeed show things have taken a bad turn for the economy though no one is sure how things will pan out from this point.
Let's look at the available data so far and try to understand Singh's cautionary words.
Services/manufacturing
The demonetisation announcement happened on 8 November. The only real numbers that gauge the economic activity in the month of November  is the Nikkei India Services Business Activity Index for manufacturing and services sectors. This is an important index economists and central bank track to fathom the trends in these key areas. The services sector PMI sharply fell to 46.7 in November from 54.5 in October—that is the biggest monthly drop since November 2008, just two months after the global financial crisis hit the economy following the US investment bank Lehman Brothers going bust in September. A reading of PMI above 50 typically shows economic growth, while a figure below 50 indicates contraction. "The latest set of gloomy PMI figures for the Indian service sector shows that companies were heavily impacted by the 500 and 1,000 rupee notes ban. Cash shortages resulted in fewer new business intakes, which in turn caused a fall in activity and ended a 16-month sequence of expansion ," said Pollyanna De Lima, Economist at Markit and author of the report.
A decline, though not to this extent, was seen in the manufacturing PMI as well with the index shrinking to 52.3 in November from October's 22-month high of 54.4. But, the PMI numbers do indicate both manufacturing and services have taken a major hit in November. One needs to wait and watch how things will fan out from here on when more data comes.
November auto sales
Then we have the auto sales numbers, which is a good indicator to know what is happening on the ground. According to a PTI report, the vehicle sales across categories registered a decline of 5.48 percent at 15,63,665 units, from 16,54,407 in November 2015. It is the steepest decline in 43 months when total sales had declined by 7.75 percent in March 2013. Two wheelers and commercial vehicles are the segments that are hit most. According to Society of Indian Automobile Manufacturers (SIAM), passenger vehicle sales last month were at 2,40,979 units, as against 2,36,664 in November last year. Domestic car sales ticked up to 1,73,606 units as against 1,73,111 in November last year while that of commercial vehicles (CVs) was down 11.58 percent at 45,773 units in November, SIAM said. According to this report, total two-wheeler market sales dropped by five percent, with market leaders like Hero MotoCorp and Bajaj Auto witnessing major fall. Hero MotoCorp sold 4,79,856 units of two-wheelers in November, marking a fall of around 12.9 percent year-on-year, while Bajaj Auto saw sales dropping by 12 percent in November, and others reported a flat growth.
The RBI cues
The RBI's approach to the demonetisation impact on the economy is bit perplexing, but the obtrusive caution is hard to ignore. In its latest bi-monthly policy review, the central bank has already cut the FY17 growth forecast to 7.1 percent from 7.6 percent, but not taking into account the full impact of demonetisation shock. "The withdrawal of SBNs could transiently interrupt some part of industrial activity in November-December due to delays in payments of wages and purchases of inputs, although a fuller assessment is awaited," the RBI said.
The RBI indeed acknowledges that there will be 'short-run disruptions in economic activity in cash-intensive sectors such as retail trade, hotels and restaurants and transportation, and in the unorganised sector'. But the RBI's larger assumption seems to be that there will be a recovery beyond short–term pain of cash-crunch. " If the impact is transient as widely expected, growth should rebound strongly."
But the central bank too only 'expects' that the demonetisation effect is 'transient' but it is not fully sure on the actual impact. "The outlook for GVA growth for 2016-17 has turned uncertain after the unexpected loss of momentum by 50 basis points in Q2 and the effects of the withdrawal of SBNs (specified bank notes) which are still playing out." In short, the RBI has no clue at this stage what the demonetisation will do to the economic growth. It primarily attributes the loss of growth momentum in the second quarter to the downward revision and to the as yet unclear effects of note ban. This means, if things turn bad, the 7.1 percent growth projection could be revised downwards even further to 6-6.5 percent.
Job loss
There are indications of severe hit to the employment in the informal sector post the government announcement of Rs 500, Rs 1,000 notes as illegal tender on 8 November. As Singh points out in his Op-ed, "more than 90 per cent of India's workforce still earn their wages in cash. These consist of hundreds of millions of agriculture workers, construction workers and so on". The pain and suffering of these segments, which constitute the majority is not quantifiable, but no government can shun the responsibility of massive losses in the country that is a consequence of a "well thought-out", conscious policy action, which according to RBI governor Urjit Patel, "wasn't done in haste". We don't have reliable figures on job data. But, according to a report in the Financial Express, which quotes unnamed industry officials, "As many as 4 lakh people, mostly daily wagers, may have either lost their jobs or shunned work temporarily due to the lack of payment so far, and the number is only going to grow if the cash crunch persists."
Even the Bharatiya Mazdoor Sangh, the labour wing of BJP's ideological parent, Rashtriya Swayamsevak Sangh has raised an alarm about the huge hit on job losses. ""Under the new government, 1 lakh and 35 thousand job opportunities have been created so far but 20 lakh people have lost their jobs," Baij Nath Rai, president of the Bharatiya Mazdoor Sangh, told The Telegraph. This is a serious situation indeed in a country where job creation is already a massive challenge. The onus, yet again, falls on the Modi government here.
The big question is how long will the pain last. There is no clarity on this either from the government and the central bank. PM Modi talks about 50-days, his finance minister, Arun Jaitley speaks of two or three quarters and the RBI doesn't seem to have an answer except assuring the public that there is enough cash out there and things are under "constant review".
There are no two thoughts on the intentions behind the demonetisation exercise but when ultimately a cost-benefit analysis is done, and if the government finds little luck on recovery on unaccounted cash, the cost of this whole exercise will be enormous, far outweighing the gains that may include more people moving to non-cash transactions. PM Modi's big task now is to ensure demonetisation doesn't end up as a tragedy.
(Data support from Kishor Kadam)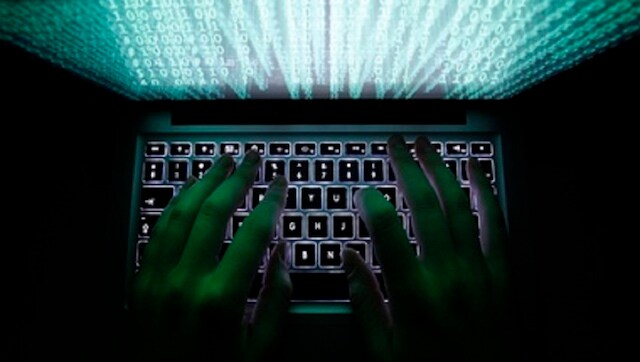 Business
No matter how careful we are, we end up leaving traces on the internet as well as in the physical world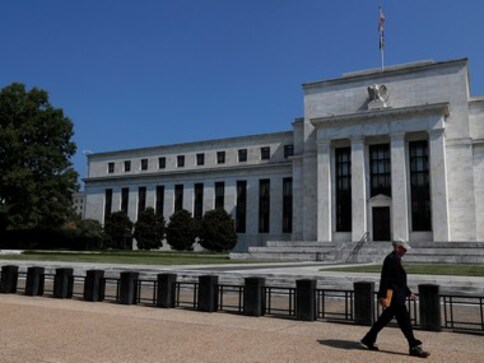 India
The Federal Reserve interest hike of 75 bps could trigger a churn in equity markets, cool off investor enthusiasm and further weaken the Indian currency against the Greenback
World
S Jaishankar is in Rwanda to attend the 26th Commonwealth Heads of Government Meeting (CHOGM) from 22-25 June. He will represent the prime minister of India at the Commonwealth Summit on 24-25 June