Manmohan Singh's video message to Narendra Modi is flawed and sanctimonious: Four reasons why
Manmohan Singh released what was described as a 'pained' statement on Monday. He followed it up on Wednesday with a video release of the same statement
The storm raised by Prime Minister Narendra Modi's jibe about former prime minister Manmohan Singh and senior Congress functionaries meeting with former Pakistani foreign minister Khurshid Kasuri and Pakistani High Commissioner to India Sohail Mahmood, refuses to die down.
Manmohan released what was described as a 'pained' statement on Monday. He followed it up on Wednesday with a video release of the same statement. In his statement, the former prime minister made four substantive points and demanded that Modi "apologise to the nation for his ill-thought transgression to restore the dignity of the office he occupies".
These points were:
1) By his statement, the prime minister has tarnished 'constitutional offices' of the former prime minister and former army chief of staff.
2) Congress doesn't need a lesson in nationalism.
3) Modi himself had visited Pakistan after terror attacks in Udhampur and Gurdaspur.
4) No one questions Manmohan's track record of public service.
Let us first tackle each of these points to lay bare the sanctimony on show here:
1) The last time I checked the Constitution, it has no mention of 'former prime minister' or 'former vice-president' (by the way, Manmohan's statement ignored the presence of Hamid Ansari at the meeting). So, let's get forget about this 'constitutional office' bit. But, having demitted office does not make a former prime minister a common citizen. There is generally a protocol that persons who have held high constitutional offices are expected to follow.
If they are meeting emissaries of a foreign government, in a private setting, protocol demands that they inform the government of the day. Was this done? One would suspect not, because if the government had been informed, Manmohan and other Congress spokespersons would have highlighted it.
2) Looking back at Indian history, post-Independence, I would submit that Congress, in fact, needs serious lessons in nationalism. Here are a few examples where a healthy dose of nationalism from the Congress would have helped the country.
a. Referring the Kashmir issue to the United Nations (something that Sardar Patel actually tried to stop);
b. Signing the absolutely one-sided Indus Water Treaty that gave Pakistan rights to 80 percent of the water from the Indus river system;
c. Promoting China's cause to become a permanent member of the UN Security Council;
d. Refusing to recognise the strategic importance of Tibet and not even raising a squeak when China invaded and annexed it;
e. Believing in the notion of Panchsheel and severely undermining the Indian Army prior to the Chinese invasion in 1962.
f. Propping up a fundamentalist monster called Bhindranwale to try and erode Akali support — something that eventually took Indira Gandhi's life;
g. Involving a hopelessly unprepared Indian Army in a misadventure called Indian Peace Keeping Force (IPKF) that resulted in almost 3,000 Indian casualties.
The list just goes on and on. So, let's not talk about the Congress and nationalism.
3) Manmohan's third point is that Modi also visited Pakistan after the terror attacks in Udhampur and Gurdaspur. Well, as the prime minister, it is Modi's job to spearhead attempts at peace, as it was Manmohan's for 10 years. Now that he is a private citizen, he should leave that job to Modi. Sure, he can participate in seminars where the 'Aman ki Asha' types gather and give speeches. But it is downright wrong of him to meet serving senior officials of the Pakistan government (and a high commissioner is a pretty senior official) without first informing the government of the day.
4) The last point Manmohan makes is of his 'public service'. Here is a man who presided over the most corrupt government the nation has ever known, a man whose loyalty to one family was so strong that he not just kept quiet, but acquiesced while crony capitalists actively supported by leaders of the Congress and its allies looted the country and almost destroyed the banking system. Is this the 'public service' he is talking about?
Now let's come to the meeting itself. Who Mani Shankar Aiyar invites home is his right and privilege. In any case, by his utterances, he has proven that he believes that he and his Doon School buddies have some kind of divine right to rule this nation. So, issues like propriety and protocol don't really apply to his actions.
But it was just plain foolish of Manmohan to attend this dinner and discuss India-Pakistan relations with the Pakistani high commissioner present, without informing the government. That it happened amidst a closely fought Gujarat elections, and a day before Aiyar shot off his mouth calling the prime minister "neech" was just giving fodder to Modi, who is just too good and too aggressive a politician not to exploit it.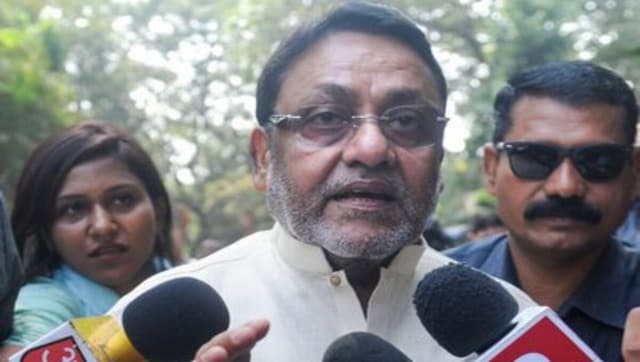 India
Notably, the NCP had offered outside support to the BJP in Maharashtra after the 2014 polls. However, the BJP had come to power with the support of the Shiv Sena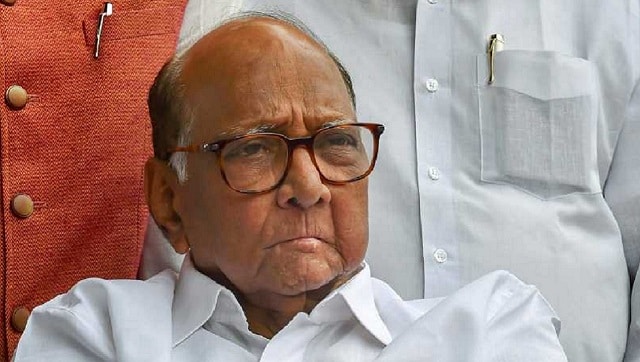 India
A veteran leader widely recognised for his political acumen, Pawar is the main architect of the Maha Vikas Aghadi government in Maharashtra and is seen as a lynchpin for any future opposition alliance against the BJP
India
The former prime minister lauded the achievements in the past three decades, but expressed pain at the loss of lives and livelihoods due to the COVID-19 pandemic