Manmohan Singh's 'personal integrity' cloak is in tatters after 2G judgement and A Raja's tell-all book
The court may have acquitted all accused in the 2G spectrum allocation case, but A Raja's tell-all book busts the myth of Manmohan Singh's personal integrity.
The CBI court may have acquitted all accused in the 2G spectrum allocation case but former Union telecom minister A Raja's tell-all book busts for good the myth of 'personal integrity' created around Manmohan Singh. The book – 2G Saga Unfolds — is yet to hit the stands but excerpts from it — run exclusively by CNNNews18 — and the sequence of events since the DMK leader's acquittal show the former prime minister in unflattering light. Manmohan's carefully crafted image – that he was an honest (if helpless) man besieged by dishonest men around him – now lies in tatters.
The issue isn't whether or not there were massive irregularities in the 2G spectrum allocation. That case will continue in courts. The issue is whether Manmohan Singh, who professes to be the Caesar's wife, has been consistent in his statements about the extent of his involvement in the spectrum allocation procedure.
Raja directly contests Singh's long-standing defence — that he wasn't aware of the details — and claims in his book that the prime minister was kept "fully aware" of all his actions. If true, this destroys Singh's "arm's length" defence.
It may be recalled that merely 13 days after Raja had allocated spectrum in January 2008 — as an RTI inquiry had revealed — Singh had directed the PMO to write to the telecom ministry that his office be kept at "arm's length" from Raja's decisions.
Accordingly, the prime minister's private secretary wrote: "PM wants this informally shared with the Dept...Does not want a formal communication & wants PMO to be at arms length pl." Two days later, Singh's PS recorded that the note on spectrum allocation has been "informally shared with secretary, DoT. We may keep on file", according to a report carried by The Times of India.
The newspaper further reported that the "PMO note does not call for auction of start-up spectrum, raises concern about shortage of spectrum, and steers clear of policy manipulations when Raja was the telecom minister."
This clearly suggested Singh was either aware or at least apprehensive about Raja's actions, as Arun Shourie, the telecom minister in Atal Bihari Vajpayee's cabinet, told Economic Times in 2011.
"Why would he (Singh) give this instruction to his officers unless he knew that there is murky stuff going on and it is better to stay away? I think he had full knowledge and I think he had deep apprehension that something terrible has happened and his only concern was let's stay away from the filth. That is not what a prime minister is supposed to do..."
Further, in an interview in 2011 with electronic media editors, the former prime minister had cited "coalition compulsions" as the reason behind his inaction against Raja and categorically denied that he was aware of the "first-come-first-served" (FCFS) methodology.
"Who got the licences... how FCFS was implemented...this was never discussed with me nor was it brought to the Cabinet. This was exclusively Telecom Minister's decision," Singh had said during the interaction.
This creates an impression of plausible deniability which Singh had so far used as a cloak to deflect all criticisms of his action (or inaction). That the former prime minister may have been economical with truth in his denial of knowledge about FCFS procedure is a possibility that was highlighted in media.
In 2013, Shalini Singh in The Hindu cited "a set of hitherto unseen documents emerging from PMO File No 180/31/C/26/OS.ESI, Vol. IV" that the Prime Minister, "after receiving written intimations from Mr. Raja on 26 December about his plans to manipulate the first-come-first-served (FCFS) policy, directed on 29 December, 2007 that the letter be "examined urgently"."
The deniability defence is comprehensively taken down by Raja. Excerpts from his book (a copy of which is in possession of CNN-News18 punch huge holes in Singh's contention that he was kept in the dark.
The DMK leader claims he had "several meetings" with the prime minister and that the PMO was "monitoring this matter and following up on it, proving false the allegation that the prime minister was misled or kept in the dark." The former telecom minister also rues that the prime minister never came to his help "despite being in the loop on telecom ministry's decisions all the while."
Some of the other revelations in Raja's book include:
"On 2 November 2007, I wrote a letter to the PM (Manmohan Singh) to apprise him of the events and decisions taken in the department in relation to the 2G licensing/spectrum." (P70)
"I had a meeting with the PM later in the month of November in order to further discuss the matter contained in our letters along with details of the existing rules and regulations." (P 74)
"I explained everything in detail to him citing the observations in the department files. I pointed out to him that the enhanced subscriber base criteria recommended by TRAI was central to the concerns raised by COAI." (P 74)
"The PM asked me to explain more about the enhanced subscriber base criteria. The PM expressed his surprise because he had been repeatedly misinformed that spectrum was not available." (P 74
"The Prime Minister shifted in his seat, looked askance at me and asked, "Is that so? I have been told that the impediment to the growth of Telecom sector is the non-availability of spectrum... How is it possible to have that much of spectrum available for distribution to so many?" (P75)
"The Prime Minister after listening to my explanations patiently and carefully made it clear to me that his letter was motivated by the news in the press about wrongdoings in the Ministry.I got his approval to go ahead with the process as indicated in my letters." (P77)
"After going through the letters, the PM gave me a good suggestion, "There is nothing wrong in your effort to prove that you have legal justification for every action of yours." (P 85)
The last few lines deserve expansion. If Singh was convinced that Raja did "nothing wrong" and that the telecom minister's actions were "legally justified" (as the DMK leader claims in his book), why did the former prime minister tell journalists in 2011 that he was constrained to retain Raja as telecom minister in UPA 2 because "in a coalition government, the choices of the leaders of the alliance partners have to be accepted"?
It verily seems as if Singh failed to cope with the political challenge arising out of the CAG report, Opposition's accusations and media pressure and hung Raja out to dry. The DMK leader betrayed his disappointment with Singh's conduct. He writes: "Dr Manmohan Singh's palpable silence in relation to defending my wholly justified actions especially when the governing bodies (CVC, CBI, JPC, Supreme Court) were refusing to hear my defence felt to me like a silencing of our nation's collective conscience."
Curiously, now that Raja has been acquitted by a special court of any wrongdoing in the spectrum allocation procedure, the former prime minister still cannot bring himself to either support his former minister's actions or issue an apology for forcing him to resign.
Raja evidently feels vindicated by court's decision and seeks a restoration of his integrity through Singh's public endorsement. His missive to Singh, though, brought a constipated and cautious response.
In his post-acquittal letter, Raja wrote: "I understand the compulsions that prevented you from openly supporting me. Today, I stand vindicated. I hope you will acknowledge that I remained loyal and faithful to you – unlike some senior cabinet colleagues – and ensured that you did not suffer personal embarrassment in the trial proceedings.... Now that the truth about 2G is out in the open, perhaps you too could come forward in my support, which you could not earlier."
In response, all that Manmohan Singh could manage was "Many thanks for your letter… I am very happy that you stand vindicated in the 2G case. You and your family have suffered greatly in this process but all your friends are greatly relieved that truth has prevailed."
If the Congress is convinced that there was "no scam" and "no illegality" in 2G spectrum allocation, why can't Singh come out in public support of Raja as the DMK leader has sought? Perhaps this is because Singh is keen to avoid the trap of logical impossibility of his positions. An admission and public support of Raja's actions now would expose the lie that he had always been "at arm's length" from the telecom ministry's moves. An apology for forcing Raja to resign would be politically inexpedient, since Congress claims "there was no scam". It would prove the charge that he was a "weak PM".
We are finally left with the urban myth about Manmohan Singh's integrity. It isn't difficult to draw the conclusion.
Find latest and upcoming tech gadgets online on Tech2 Gadgets. Get technology news, gadgets reviews & ratings. Popular gadgets including laptop, tablet and mobile specifications, features, prices, comparison.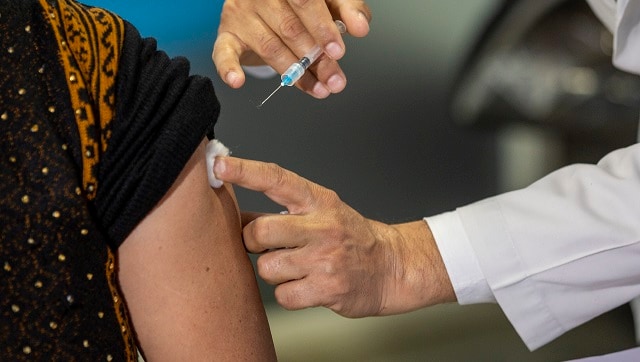 India
Today, while India has the second highest number of cases after the US and third highest deaths after the US and Brazil, it has one of the lowest per capita cases and deaths
India
India would probably be a dictatorship, if not for Nani and a 'Bharat Ratna' is the least we can do to honour the man
World
Pakistan has its own system of indefinite detention and house arrest, where terrorists are kept far from the prying eyes of courts and the media