Manmohan Singh says Narendra Modi failed the electorate, slams Centre on mob violence, economy
Manmohan Singh alleged that Modi presides over a 'fearful population, an economy that has been set back by foolhardy initiatives and a painful lack of jobs.
New Delhi: In one of his sharpest attacks yet on Narendra Modi, former prime minister Manmohan Singh said his successor's rule has not been good for India as he "failed" the electorate and led a government that was "mostly silent" on incidents of communal violence, mob lynching and cow vigilantism.
Singh, while speaking at the launch of Congress leader Shashi Tharoor's new book, alleged that under the present dispensation the environment in universities and national institutions like the CBI was being vitiated and dissent stifled.
His remarks came amid the current crisis in the CBI, whose top two bosses were divested of their powers and sent on leave by the government.
In a scathing criticism of Modi, Singh said he was elected as the 14th prime minister of India on the back of many lofty promises, but in the past four years, he and his government "failed" their electorate and eroded the voters' faith.
He said Modi is a "paradoxical prime minister" and Tharoor has demonstrated this through his "superbly written and devastatingly accurate book".
Tharoor's book is titled "The Paradoxical Prime Minister: Narendra Modi and His India".
"He (Modi) has spoken of being a prime minister for all Indians but the government he presides over has been mostly silent in the face of widespread communal violence, mob lynching and cow vigilantism.
"At the same time, academic freedoms are being sought to be curbed. The environment in our universities and national institutions like the CBI is being vitiated and dissent stifled," Singh alleged.
His criticism of the government's economic policies was even more severe as the former prime minister said nothing concrete had been done to bring back the "promised billions of dollars" allegedly held abroad as black money.
The "hastily-implemented" demonetisation and GST have proved to be "disastrous" for the economy, Singh said.
Petrol and diesel prices are at a "historic high" despite the fall in international crude oil prices because the Modi government chose to levy excessive excise duties instead of passing the benefits of low prices to the people of India, he said, adding that Modi, instead, has thought it fit to "punish our people".
Singh also alleged that Modi presides over a "fearful population, an economy that has been set back by foolhardy initiatives, painful lack of jobs, the growing distress among India's farming communities, a devastating number of farmer suicides, insecure borders, instability in Kashmir, and the palpable failure in implementation of even laudable initiatives like Swachch Bharat, Skill Development, Make in India and Beti Bachao, Beti Padhao".
"This is what he presides over, and not a secular, plural, free and equal society that was... envisioned and built in its six and a half decades as a free nation," he added.
Modi's rule has "not been good" for India and it all arises from the Modi paradox that Tharoor has shown in his book, he said.
"Much of what the Modi government is all about has turned out to be little more than a series of empty gestures...with very little substance having been achieved on the ground," he said.
Find latest and upcoming tech gadgets online on Tech2 Gadgets. Get technology news, gadgets reviews & ratings. Popular gadgets including laptop, tablet and mobile specifications, features, prices, comparison.
Politics
Parliament Updates: The Essential Commodities (Amendment) Bill, 2020, has been passed in the Lok Sabha, by voice vote. The House has been adjourned until 3 pm on 16 September, 2020
Politics
The Opposition alleged that the Centre was trying to throttle democracy by doing away with the Question Hour, which it called the "Golden Hour" of the House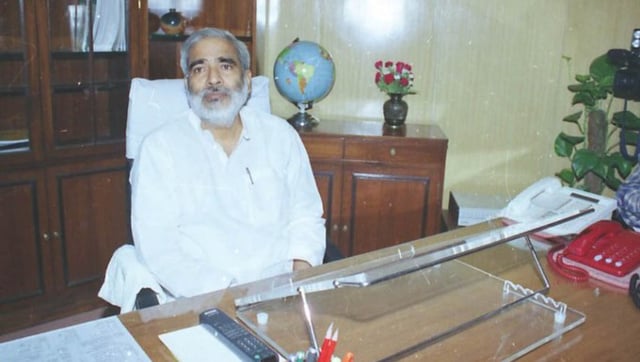 India
Reacting to Singh's death, Lalu Prasad Yadav said, "I told you the day before yesterday, you are not going anywhere. But you went so far"