Manmohan Singh remains king of Teflon-coated morality as court finds ex-coal secy HC Gupta guilty in another case
Manmohan Singh, who preferred to keep himself at an "arm's length" from all scandals is in no position to issue a certificate of propriety to anyone.
The Congress unsheathes the "Manmohan Singh" weapon to browbeat the Narendra Modi government at periodic intervals. It is not as if the mild-mannered Singh possess a fiery temper or a formidable persona. His entire schtick behind carrying off the "Yoda" act is his moral authority. Which is curious, considering the corrupt cesspool that Singh inhabited during his two-term tenure as prime minister.
Perhaps in a much-colonised nation, Singh's credentials as a noted economist and achievements as a technocrat (not to speak of his foreign degrees) not only hide his failings as a prime minister, but also lend his character the durability of Teflon and ensure that his moral halo remains undiminished. A lesser mortal would have been condemned by now to the nether regions of amoral universe.
Armed with this free pass from a doting middle class in a country that confuses competence in one area with universal aptitude, Singh is the sagacious master of all that he surveys. Despite presiding over the most scam-ridden period in the history of India and letting huge corruption scandals happen under his watch (VVIP chopper scam, 2G Spectrum scam, Tatra truck scam, Commonwealth Games scam, cash-for-votes scam, Adarsh Housing Society scam, Satyam scam, coal block allocation scam — to name a few), the former prime minister potters around in retirement and specialises in giving lectures to the NDA government on corruption.
Once the laughter has subsided, let's look at some of the other things he has said. Singh recently advised Modi to exercise "restraint" in his speeches and adopt a manner "becoming of the office of the prime minister." Speaking at a book launch in New Delhi last week, Singh said "the prime minister of the country must set an example... he is the prime minister for all citizens of our country and his conduct must be worthy and consistent with the obligation that he/she has as prime minister."
This is an interesting argument. Singh, who slept through his tenure while UPA went down in a blaze of scams, could not prevent his cabinet colleagues and secretaries from straying into the path of corruption, but he apparently believes that his miraculous ability to keep all scandals at "an arm's length" gives him the power to set the standards of behaviour in high office. Does it?
Did Singh behave in a manner "becoming of the office of prime minister" when he wanted the PMO to be kept at an "arm's length" from 2G Spectrum allocations? The former prime minister had claimed in 2011 that "Who got the licences... how first-come-first-served was implemented... this was never discussed with me nor was it brought to the Cabinet. This was exclusively the telecom minister's (A Raja's) decision," and yet, documents released under RTI indicate that the PMO, while being aware of Raja's actions, chose to look the other way.
Was Singh, the then prime minister, "setting an example" through his conduct? Were his actions "worthy and consistent" with the obligations of his high office? These questions must be asked again not only because it brings out Singh's hypocrisy but also because politics involves both legal and moral dimensions, and a politician who seeks to ride the high horse of morality must be beyond reproach.
On Friday, a Delhi court held former coal secretary HC Gupta and two other officials guilty of corruption and criminal conspiracy in another coal scam case relating to the 2012 allotment of blocks in West Bengal. Gupta, who was the coal secretary when the portfolio was under Singh, had earlier been convicted in several cases related to coal scam.
While passing the judgement, the court said Gupta was acting on his own and he had "mala fide withheld true and correct facts from the prime minister as minister in-charge… There was no reason for the prime minister, as MoC, to presume that the guidelines issued have not been complied with."
Special judge Bharat Parashar made a similar argument more than a year back in another judgement where he held Gupta guilty in a coal block allocation case in Madhya Pradesh, and had observed that "there was no reason for the prime minister to presume that the guidelines had not been complied with."
While the CBI special court has held Gupta guilty in several coal allocation cases, Gupta had told the court in 2016 that he didn't hide any information from Singh. A year later, a tearful Gupta stated before a CBI court that he would rather face trial from inside jail than be out on bail "since he could no longer afford his legal defence."
Despite his conviction and sentencing, Gupta had received backing from IAS officers in Uttar Pradesh and from the IAS Association in 2016 who claimed that he was an honest bureaucrat and had been victimised due to a technicality in the anti-corruption law that needs to be "changed to protect honest officers".
Prominent bureaucrats such as former chief election commissioner SY Quraishi, a batchmate of Gupta, had called the conviction "very unfortunate" and proclaimed that the former coal secretary got entangled in a technicality of the anti-corruption law that serves to criminalise even routine administrative decisions taken in good faith. This may "discourage bureaucrats from taking decisions," he was quoted as saying.
NITI Ayog CEO Amitabh Kant called "Gupta a man of impeccable integrity. This is a sad story of an upright, honest man handling a file."
He is d most honest officer I have come across in my entire career.Real travesty of justice. Sad & tragic. https://t.co/vp7rEWsh4F

— Amitabh Kant (@amitabhk87) August 24, 2016
It does seem curious how a man who pocketed millions from a scam may reach a situation where he can no longer afford his legal defence. While the court verdict must be honoured, the larger question regarding Singh's conduct remains unanswered. Secretaries working under Singh were swindling millions from under his nose and the prime minister had not an inkling of any wrongdoing. This isn't a sign of innocence, but incompetence. At the very least, Singh should have put down his papers for failing to stop corruption under his watch.
In an interview to Economic Times in 2011, former telecom minister Arun Shourie had said on Singh's innocence about 2G scam, "You mean to say rivals would not have brought it to the attention of TKA Nair (principal secretary to the prime minister) and others in the PMO? Do you mean to say the Intelligence Bureau and CBI and others would not have brought this to their attention? I cannot believe that. Because our system is so structured that the prime minister and his office gets to know about every sparrow that moves in the government. That I can testify from personal knowledge."
The court might have absolved the former prime minister of wrongdoings but a leader who preferred to keep himself at an "arm's length" from all scandals is in no position to issue a certificate of propriety to anyone. Singh would be well advised to hold his silence.
Find latest and upcoming tech gadgets online on Tech2 Gadgets. Get technology news, gadgets reviews & ratings. Popular gadgets including laptop, tablet and mobile specifications, features, prices, comparison.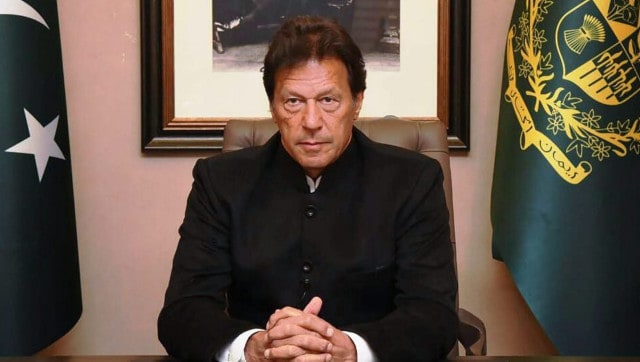 India
China has never been a disinterested party in Kashmir, and its interventions are getting more frequent in tune with Beijing's hold over its client state Pakistan.
India
All our education policies have been reflective of Macaulay's idea of creating a class of people willing to serve a larger authority.
India
India and Pakistan are just part of a larger — fraught — landscape. Every nation-state to acquire nuclear weapons after the five permanent members of the United Nations Security Council is in Asia