Manish Tewari's tweet on Narendra Modi : Politicians must be held accountable for behaviour on social media
Of course Manish Tewari meant to be rude to the Prime Minister and insult him.
Just as VIPs and political luminaries caught up on the wrong side of the law get cardiac problems the moment their arrest is imminent, so too does torrid tweets come with an attached apology. Of course Manish Tewari meant to be rude to the Prime Minister and insult him in his profanity-laced tweet.
In the aftermath, when it all went wrong and someone told him he should rescind probably because of legal reasons, he said he was only sorry for the expletives used and hoped it would all go away. Which is what is happening. These people say what they want, are totally out of line, and then when the crap hits the fan they trot out this hypocritical milky apology or an equal expression of regret and then expect the public to forget.
And the public does forget. Besides, there are no consequences for such blatant misuse of social platforms. Digvijay Singh, also of the Congress had only last week slandered Modi, and had also used foul language. He got away without even a slap on the wrist. The same is likely to happen with Tewari, who seems reluctant to even give a wholehearted retraction. What could be more rude after that ill mannered and coarse tweet than to say that you are willing to apologise. The word 'willing' qualifies the contempt Tewari has for the chair of the Prime Minister and his smugness in knowing that after a bit of a troll typhoon for a day it will all go away and the original tweet will stand.
Tolerance in the public arises largely from the fact that so much muck is being abbreviated in 140 characters - thereby making it easy for anyone to dash off a message. After the length was relaxed last year and adding quotes, polls, videos, or image still allowed for text, the tedious nature of this imposition has increased.
Tewari sent off a video of Modi walking while the national anthem was playing during his trip to Russia. You have to be really mean and nasty to take a pot shot of this nature. For one it happened in 2015. For another the Russian official gave a signal with his hand which Modi interpreted as a moment to move and inspect the guard of honour. The second he realised his error he stood rigidly to attention. There was no disrespect on his part. So why make such a noise about it?
The other factor now is that tweets have masquerades. You can put a faux VIP name and then say what you like. For example, Arvind Kejriwal, Chief Minister of Delhi, tweeted an anti-Indian article link and was castigated. Someone pretending to be him could do worse by simply adding a prefix like 'false' or' fake.'
As a result of these deceptions and the deluge from trolls and bloggers, those in power, and supposedly endowed with a greater sense of responsibility, find refuge in numbers and get away with it because no one has the time to sift the wheat from the chaff.
The tweet per se was first begun in the Indian political firmament in 2009 by Shashi Tharoor, though he has learnt the hard way that tweets can bite you in the butt. After his wife's death the tweet world exploded and still sizzles. Tharoor's last major fling was against Arnab Goswami and created a whirlpool within an eddy by his using the word 'farrago.'
In Tweetland mediocrity and sheer stupidity often reign supreme. A man named Shiv Narayan Yadav and claiming to be an RJD leader, justified killing of 18 soldiers in the Uri attack. Modi himself was guilty of crassness when he attacked Sunanda Pushkar in a pre-election rally calling her a Rs 50 crore girlfriend. Sexist comments rear their ugly head underscoring the thriving misogyny. Congress MP Sanjay Nirupam once said to Smriti Irani words to the effect that you are now a political analyst, you used to be a dancer on TV. And the 'unwilling' Tewari went for another cheap shot at Modi when he tweeted that the prime minister was following people who were celebrating the killing of journalist Gauri Lankesh. So what.
Know what the enemy is doing. That was smart on Modi's part.
Find latest and upcoming tech gadgets online on Tech2 Gadgets. Get technology news, gadgets reviews & ratings. Popular gadgets including laptop, tablet and mobile specifications, features, prices, comparison.
Politics
In the king-again-in-waiting Rahul Gandhi's little shindig, claps have not ceased over him repeatedly mocking the government while a live conflict with a superpower rages at the border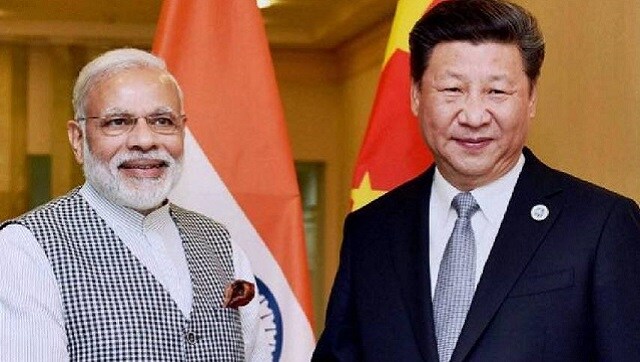 World
While America repositions itself, the ASEAN bloc is coming to the realisation that each of its 10 members may not be individually able to confront China's aggrandising ambitions in the South China Sea.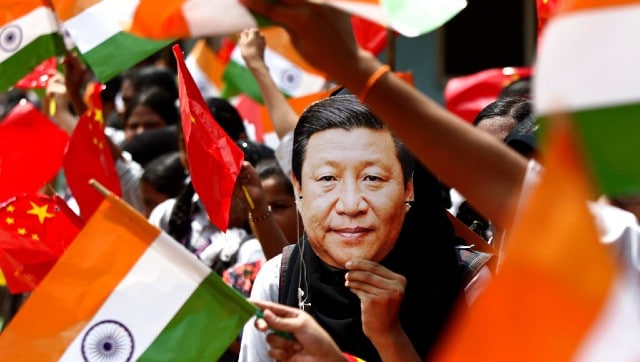 World
Leaders of both militaries know a nightmare confronts them: the transformation of a relatively peaceful LAC into a kind of India-Pakistan Line of Control, where troops trade fire on an everyday basis, in battles that serve no genuine strategic purpose.