Manish Tewari says BJP threatening Congress MLAs, their families in Gujarat to vote in a 'particular manner'
Congress leader Manish Tewari on Saturday said that the BJP was threatening Congress MLAs and their families ahead of Rajya Sabha elections
New Delhi: Congress leader Manish Tewari on Saturday said that the BJP was threatening Congress MLAs and their families ahead of Rajya Sabha elections and pressurising them to "vote in a particular manner" in Gujarat.
Accompanied by party leader Anand Sharma, Tewari gave a memorandum to the Election Commission saying: "Earlier they were threatening our MLAs and now they are threatening their families that if you (MLAs) did not vote in a particular manner (as the BJP tells them to vote) on 8 August, they should be ready to bear the consequences."
"You misuse the police and the government machinery. What kind of democracy is this?" Tewari asked.
He said that when the MLAs were taken to a "safe place", the Bharatiya Janata Party started threatening their families. "Such harassment and murder of democracy has never happened."
Since Thursday, six legislators of the Congress have resigned from the party and joined the BJP. To avoid poaching of its MLAs, the Congress has shifted its 44 MLAs from Gujarat to a private resort in Bengaluru.
Politics
Amid UP government's ongoing drive to verify the eligibility of ration cardholders, the Congress alleged that the BJP has tricked the poor into voting for this scheme during Assembly elections and now is withdrawing it
India
The Prime Minister said that the BJP-led government, after taking over in 2014, revived the spirit of innovation in India's youth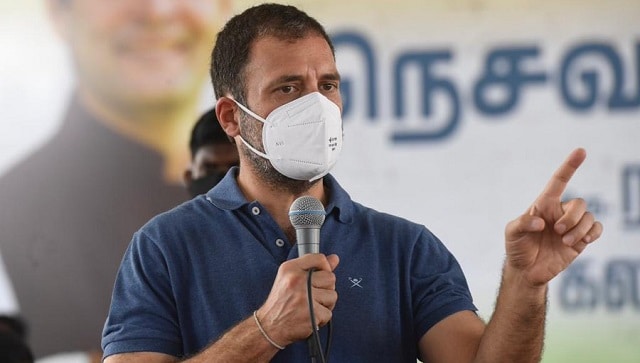 India
Congress leader Rahul Gandhi said there is a fight between two ideologies in the country