Manipur Election 2017: Irom Sharmila's PRJA has set modest targets in maiden electoral foray
Irom Sharmila's PRJA party, which will contest the upcoming Manipur Assembly election, has tried to focus on the AFSPA's repealment in the Northeastern state, and has also adopted an anti-corruption plank
Irom Sharmila, who had been on a 16-year-long hunger strike to protest the Armed Forces (Special Powers) Act (Afspa) before breaking her fast late last year, has embarked upon a political career in the months since. Her party, the People's Resurgence and Justice Alliance (PRJA), launched its mission statement, in which it aspired to build a "self-reliant economy for Manipur".
The party, in its initial weeks, tried to cast itself in the mould of the Aam Aadmi Party. Just like Arvind Kejriwal had done with AAP five years ago, the PRJA also took up the cause of corruption. To further cement its place as a whistleblower of Indian politics, the PRJA adopted the "whistle" symbol as well.
In fact, its aspirations caught the eye of Kejriwal himself, and the Delhi chief minister even made a donation to Sharmila's party, and urged others to also donate generously.
I am donating Rs 50,000 as my small contribution to her and appeal to everyone to support her. https://t.co/9uEXT1uMn6

— Arvind Kejriwal (@ArvindKejriwal) February 18, 2017
However, while they have made a big splash and Irom Sharmila's image as a crusader has already won them a lot of support, it's surprising that with just one week to go before Manipur has Assembly elections taking place on 4 March, the party is yet to begin campaigning.
Even in Thoubal constituency, where Sharmila herself is contesting the polls against incumbent chief minister Okram Ibobi Singh, the PRJA has barely put up any campaigns or roadshows to indicate to the people the immensity of what Sharmila is attempting. Sharmila's party, instead of holding rallies, has chosen to hold small, impromptu gatherings in courtyards and verandas. Along with Nazima Bibi, who will contest the upcoming polls from Wagbai, Sharmila is banking more on her personal connection with the woman voters of the Northeastern state, says a report in Scroll.
Women account for the majority of the electorate in Manipur — with 9,68,312 female voters against 9,25,431 men. The PRJA feels itself peculiarly positioned to forge ties of sympathy with this large, silent electorate. After all, both its star candidates are women with their own battles to fight. Sharmila, who was marked for martyrdom by her supporters as well as the general public. Nazima, the first Muslim woman to contest elections in Manipur, and the target of a severe backlash from her community, the report said.
However, she may have set herself too ambitious a target. For a political party which was floated mere months before the election, it would be tough for her to connect with the masses, especially since chief minister Ibobi Singh is a popular figure in his constituency. A report in DNA outlines the challenge she might encounter.
The report described how Sharmila was not welcome in Khong-Manu locality in Leishenthan which is another stronghold of chief minister Ibobi. The villagers had gone to the extent of stopping her from entering the area. Even when Sharmila made her way in the village and spoke to the small gathering of people, they remained unimpressed according to the DNA report.
"People have begged me to stop (campaigning), and Congress workers also come and ask me sometimes to take back my nomination. I cannot do that; politics is a dirty world, and I intend to clean it up," Sharmila told the newspaper's correspondent.
Having said that though, she also remains realistic about her party's chances. If it can even win one seat in the 60-member state Assembly, it would be a good start, she had said. Speaking to the news agency PTI, Sharmila had said, "Even if one of us wins, we will be the voice of the people inside the assembly and will question Afspa on the floor of the house."
It's this combination of emotive appeals to the people about the evils of Afspa and AAP-like claims of cleaning up the system of corruption that the party is banking on. Speaking to The Times of India, Sharmila had also spoken of a few other issues she will focus on. "There are many other issues that need to be addressed. The right to education and economic independence of people are the D things I'd work on, besides bringing about R communal harmony (sic)," she said.
Perhaps the truest sign of Sharmila's emergence and the fact that Afspa will be a key issue that may determine the electoral outcome is chief minister Ibobi Singh admitting his inability to get the Act repealed. He was quoted by The Times of India report as saying, "We've removed Afspa from Imphal municipal area covering seven Assembly constituencies in 2004. It was not easy. Everyone at the Centre was opposed to it. I managed to convince a very reluctant (then) prime minister Manmohan Singh that state police could handle the law and order of Imphal city. But it was not conducive to remove Afspa from the entire state."
That both parties are taking Afspa seriously is the first real sign that Sharmila's party has emerged a force to reckon with. If she can use the gains from Afspa and branch out into other allied topics, PRJA could soon become a major force to reckon with in Manipur.
With inputs from PTI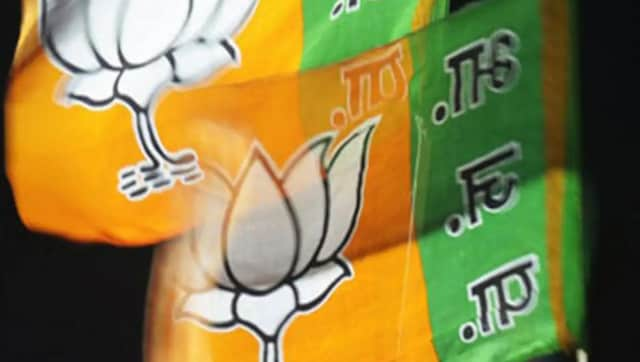 Politics
Union ministers Hardeep Singh Puri and Meenakshi Lekhi have been named co-incharges for the Punjab polls along with MP Vinod Chavda
Sports
Nilakanta was a vital cog in India's midfield in Tokyo, where the country ended a 41-year-old Olympic medal drought in hockey with a bronze.
India
The Geographical Indication (GI) sign is used on products with a specific geographical origin, which have special qualities that are attributable to its area of origin