Mangaldoi Lok Sabha Election Result 2019 LIVE Updates: Party, Candidate, Constituency wise Winner, Loser, Leading, Trailing
Ramen Deka of BJP has been the sitting MP since the 2009 Lok Sabha election.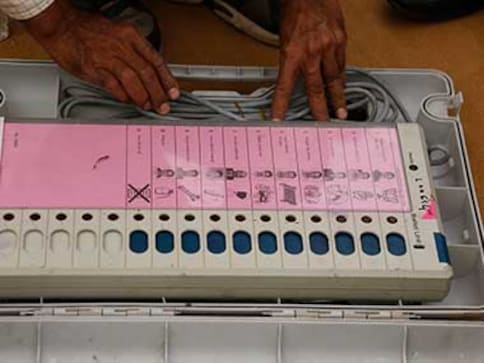 Mangaldoi Lok Sabha Constituency
Constituency number: 8
Total electors: 15,15,676 (2014 estimates)
Male electors: 7,91,539
Female electors: 7,24,137
Assembly Constituencies: Kamalpur, Rangiya, Nalbari, Paneri, Kalaigaon, Sipajhar, Mangaldoi (SC), Dalgaon, Udalguri (ST), Majbat
Reserved: No
Results in last four Lok Sabha elections: Ramen Deka of BJP has been the sitting MP since 2009. Before him, Narayan Chandra Borkataky of the BJP represented the constituency. In 1999 elections, Madhab Rajbhangshi of the Congress won the seat.
Demographics: Bodo voters are in sizeable numbers in the constituency. Mangaldoi also has over 4 lakh Muslim voters, half of whom are of Assamese origin. Mangaldoi Assembly segment, which comes under this constituency, has a special place in Assam's political history, as a by-election here in 1979, exposed the irregularities in the electoral rolls. This incident is considered the starting point of the six-year-long Assam agitation.
India
Jharkhand Congress MLA Kumar Jaimangal had filed an FIR alleging that three of his colleagues arrested in West Bengal recently had asked him to meet Assam CM in Guwahati
India
CM Himanta Sarma, while coming down heavily on the 'Jihadi modules' in the state, said that a lot of information is expected from these arrests
India
An IndiGo flight from Assam's Jorhat to Kolkata was cancelled on Thursday after the aircraft skidded off the runway during take-off and a pair of its wheels got stuck in the muddy outfield.