Mandsaur unrest: Don't blame Madhya Pradesh farmers, but Congress, says Shivraj Singh Chouhan
In an exclusive conversation with Firstpost, Madhya Pradesh chief minister Shivraj Singh Chouhan outlines his perceptions on issues like farmers' protest and loan waiver, and how he intends to resolve them
On 6 June 2017, the police opened fire on farmers protesting in Mandsaur, a city in the Malwa district of Madhya Pradesh, killing five of them. Another farmer, who the police had allegedly beaten up during the protests died while undergoing treatment at MY Hospital in Indore. This sparked furore in neighbouring districts including Neemuch, Dewas, Bhopal, Indore, Shajapur and Ratlam.
The flame and fury on Madhya Pradesh's streets might have ceased, but the reason behind the violence is still unknown. Did the circumstances compel the farmers to adopt violent means or were they being prodded to do so by people with vested interests and a political axe to grind? Even though the investigation is on, few questions arise. How does Madhya Pradesh chief minister Shivraj Singh Chouhan view the present agitation, and what are his immediate plans to address the farmers' grievances in the state?
In an exclusive conversation with Firstpost, Shivraj Singh Chouhan outlines his perceptions of contentious issues in Madhya Pradesh and how he intends to resolve them. Edited excerpts from the interview (click here to read in Hindi):
You have generally been perceived as a benefactor of farmers. Why then have farmers in Mandsaur and Neemuch taken to agitation?
At the outset, let me emphasise that much more has been done for farmers in Madhya Pradesh in the recent years than ever before. We provide loans to farmers at an interest rate of minus 10 percent. For instance, for fertilisers and seeds, a farmer could take one lakh and return just Rs 90,000. On its part, the state bears the cost and liability not only of Rs 10,000 but also of the interest payable on the principal. Further, we have expanded the area under irrigation from 7.5 lakh to 40 lakh hectares. This along with additional tube wells take the total irrigated area to 1.10 lakh hectares. The seed replacement is presently at 30 percent and there's an increased focus on providing quality seeds. There have been concerted efforts to ensure adequate power availability and improve farming techniques. As a result, the agricultural growth rate in Madhya Pradesh has sustained at over 20 percent for the last several years. Even in the present year, the expected growth rate is about 25 percent.
In the last five years, agricultural productivity has doubled and at some places, there has been over 100 percent increase in output. This bumper crop is a matter of great pride for the state.
Even for a crop like wheat, Madhya Pradesh has recorded productivity higher than in states like Punjab and Haryana. Not just wheat or cereal, but also for pulses (dalhan) which were earlier imported, Madhya Pradesh took up the challenge to cultivate and achieve record levels of production. Pulses like chana, masoor or toor daal and fruits and vegetables have all seen a good yield. This season, the onion production has been 32 lakh metric tonnes, which is a record.
While agricultural productivity has increased, the prices of agricultural products have fallen. So, if an output which was earlier priced at Rs 8,000-9,000 metric tonnes is now priced at Rs 5,000 per metric tonne, there will undoubtedly be some anguish. With the export of soybean de-oiled cakes (DOC) being stopped, the price of soybean also fell. Onion, tomato, potato and oranges also saw higher production, resulting in lower prices. I accept that this problem did arise. Even as we are addressing the issue, an impression has been created that a farmers' unrest has engulfed the entire state of Madhya Pradesh.
There are 51 districts and there have been no agitations in Sagar, Rewa, Jabalpur, Shadol, Gwalior and Bhopal, except for a few incidents in Indore triggered by the Congress.
The epicentre of violence was Mandsaur and I can say with confidence that those who were causing strife were not farmers at all. Instead, anti-national and disruptive elements, who covered their faces with clothes had joined the protest and indulged in burning shops. There is also evidence of such elements being provided assistance with money and petrol for their vehicles. A farmer would never indulge in such arson.
There is clearly a political agenda at work. If videos shown by news channels are to be believed, then Congress leaders have been prodding actions like setting fire to public property. This clearly indicates a deliberate ploy to exploit the situation for political ends and demolish the hard-earned image of Madhya Pradesh being a farmer-friendly state.
Mandsaur and Neemuch are known as centres of opium cultivation. Do you think the opium mafia is responsible for incidents that occurred in these places?
We have taken strict actions to curb smuggling. Many of those who were indulged in these crimes, including well-known offenders, have been put behind bars. I have given strict orders that no offender shall be spared. It's only natural that the interests of those caught in illicit activities would have suffered due to the closure of their occupation, but I wish to emphasise that such culprits would be unmasked only after due and thorough investigations.
Is a judicial inquiry being instituted to investigate the incidents at Mandsaur?
Yes. A judicial inquiry has been instituted.
How justified do you feel are the farmers in resorting to agitation?
See, as far as the fall in prices of agricultural products is concerned, I have already said that the grievance of the farmers is justified. Prime Minister Narendra Modi is well aware and sympathetic towards the interest of the farmers and a roadmap has been formulated to double the income of the farmers. However, this will take time to yield results. A decision has been taken to procure and purchase surplus stocks of wheat and rice at the minimum support price to address the fall in prices due to bumper output. The Madhya Pradesh government is procuring onions, the price of which fell to Rs 2 per kg, for Rs 8 a kilo. Till a couple of days ago, we had procured as much as 4 lakh metric tonnes of onion.
Is the decision to procure pulses at the rate of Rs 5,225 per quintal a temporary measure?
The only solution is to ensure that a profitable price is being paid to farmers. Pulses like moong (green gram) are selling at a price of Rs 3,500 per quintal, but we are procuring the same for Rs 5,225 per quintal. The farmers' mind is relieved and he is coming forward to sell his crop at this rate. There is one other action we have undertaken, which is to fix the price of agricultural products for which the central government does not determine the procurement price. For potato, onion and tomato, we can evolve suitable policies in consultation with the farmers.
We have set apart a sum of Rs 1,000 crore for price stabilisation, so in the case of a fall in prices, we would be able to undertake purchase without delay.
We have also resolved that if farmers intend to take loans at the same time for two crops, they could avail the same at zero percent interest. We have also resolved to set up Kisan bazaars in each of the 378 urban bodies, which would be centres for a direct interface between farmers and consumers.
How can a farmer expect to obtain the fruit of his effort when the government doesn't have the wherewithal to effect procurement at the minimum support price?
I am of the firm view that procurement at the minimum support price must be ensured and we have initiated an intense drive to do so in Madhya Pradesh.
The farmers' expectation is that even in adverse circumstances, he gets the minimum price for the produce. Eventually, a stage may come where the farmer doesn't have enough money to pay wages because his earning is even lesser. So, will the price stabilisation fund be successful in this regard?
There is a fund to procure agricultural products when their prices drop. As in the case of onions, the fund has enabled us to make procurements at Rs 8 a kilogramme. We have therefore been able to offer the farmer a profitable price.
In the course of your tenure, Madhya Pradesh has seen a very rapid pace of urban development. Do you not feel that farmers and the agricultural sector have, in comparison, been left behind?
This does not hold true in the case of Madhya Pradesh. While on the one side we have ensured urban development, road connectivity to rural areas has been equally ensured. Alongside, we have also sought to provide 24 hours electricity and potable water through the nal jal yojana on which we are working at a fast pace. Our endeavour is to ensure that every village has all the basic facilities such as good roads, clean toilets, school and Anganwadi structures and that larger villages have markets where people can engage in trade. In addition, in other rural areas, the Mukhyamantri Yuva Swarozgar Yojana is being implemented.
Has the recent loan waiver for farmers by the government of Uttar Pradesh impacted the farmers' protest in Madhya Pradesh?
No. The circumstances in each state vary and cannot as such be compared with one another. In Madhya Pradesh, for instance, we are giving loans at -10 percent. So, each state has its own situations and responses.
On the one hand, you say that the farmer is God and on the other, when it comes to waiving loans of farmers, you have maintained a rigid stand. Why?
No. I have not been so. I have always maintained that reducing the cost of agricultural production, increasing productivity, diversification of crops and providing relief during natural calamities is of primary importance. Madhya Pradesh is one such state where crops are prone to vagaries such as hailstones, pests, frost and drought.
In cases of crop damage, we provide compensation at the rate of Rs 16,000 per hectare and last year, we disbursed Rs 4,800 crore as compensation and Rs 4,400 crore as crop insurance.
In addition, we also subsidised electricity to the extent of Rs 8,000 crores (read AAP's allegation of corruption here). All this money either directly or indirectly is to the benefit of the farmers.
Why did you go on a fast after the Mandsaur incident?
The violence is Mandsaur was deeply saddening and my mind was very troubled by what had happened. The firing which took place caused me grievous hurt. While the inquiry would ascertain what exactly happened, I felt that a handful of people are attempting to cause damage to the state. It is my belief that the people of my state are essentially peace loving and if I appeal to them to maintain peace by going on a fast, this would help gain a moral ascendancy and strengthen their resolve.
The family members of one of the victims of the riots had come forward to persuade you to break your fast. What is the position regarding payment of compensation to them?
The compensation waiver has been credited to their account. The families of those who have lost a loved one are our own people and we will always stand by them.
Can we now presume that there would be no further farmers' agitations in Madhya Pradesh?
I do not think that such a situation would recur in Madhya Pradesh.
In conclusion, do you admit that some delay occurred in the disbursement of compensation on the part of the state machinery?
I must admit that I did not visualise that such an agitation would ever take place. Secondly, this agitation has not taken place across the state and is restricted to some areas. It was beyond our imagination that a handful of people could cause arson and violence by setting vehicles on fire, which is why we took requisite action and suspended the collector and the superintendent of police of the area. If the inquiry establishes dereliction of duty or negligence on the part of any functionary, further action would be taken against such persons.
(Translated by Pallavi Rebbapragada)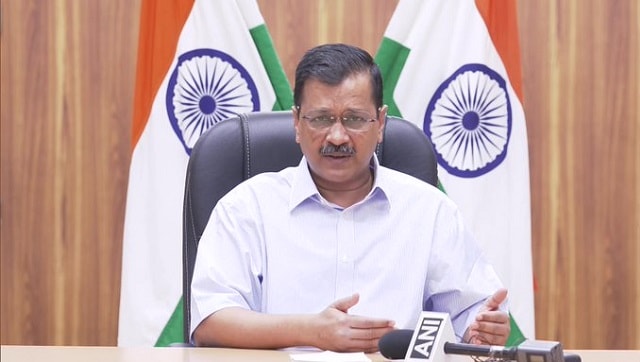 India
The chief minister said his government does not want to impose lockdown and asked people to remain in home isolation if infected, instead of rushing to hospitals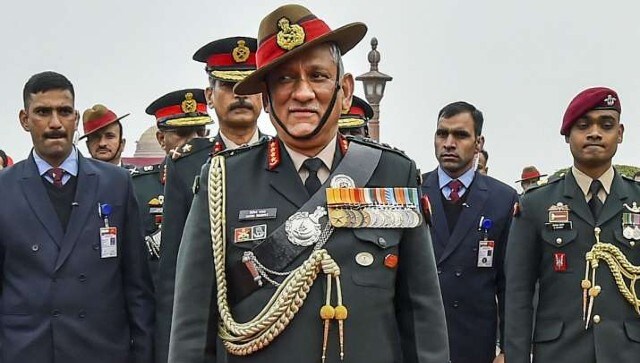 India
The Chief of Defence Staff said that a "capability differential" has come between the two countries over the years and that China has a "lead" over India on technology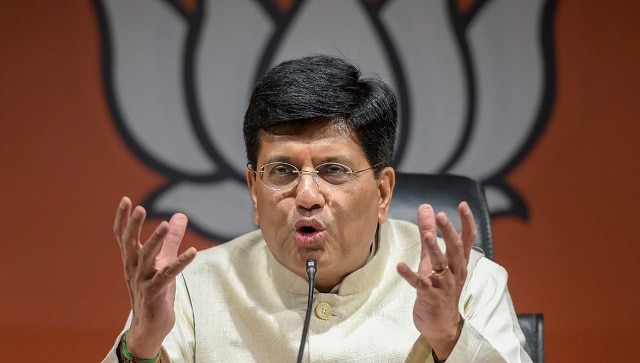 Politics
Lashing out at the BJP over the incident, Pinarayi Vijayan had urged the Centre to take action, saying such incidents tarnish the image of the nation