Decoding Mamata's massive victory: People trusted her, not the media-driven campaign
One of the first things that Mamata said in the press conference that followed her thumping victory is that people has given a befitting reply to forces which wanted to vilify her. Today, not many can cross swords with her.
There are many lessons to be drawn from Mamata Banerjee's resounding victory. The chief among those is pretty simple but often overlooked in the heat and dust of political analysis. Nothing can stop you if you have the people's support. And 19 May proved that people are overwhelmingly behind their favourite Didi.
West Bengal has shown that they want Mamata to be their leader for a consecutive term. Though results are still coming in, Trinamool Congress has already 170 seats in the bag and is leading in 43 (till the typing of this report at 2pm) which puts the party on course to win 213 seats. This is an astounding figure because it eclipses by far even the 184 seats TMC won during the historic mandate of 2011.
Five years back Mamata's had romped to power when her call for 'poriborton' shook the ramparts of Left Front's 34-year-old moth-eaten edifice and threw its leaders out on the streets of political wilderness. But what followed proved anew power's corruptive nature. In her maiden stint as Chief Minister, Mamata had to firefight a plethora of corruption allegations against party members.
Her personal integrity and honesty were never seriously questioned but on multiple occasions during the campaign in 2016, the firebrand leader was forced to put her entire political capital on line and declare herself as the "sole candidate in all 294 seats" to shield generals who were getting sucked into the quicksand of corruption. It seemed as if the allegations of graft and the thousand cuts were finally drawing blood.
But what did we see on Thursday? According to latest Election Commission data, TMC has so far gained 45.2 per cent vote share, a stupendous rise from last term's 39.4 per cent. It is as decisive a mandate as it gets and it should settle the debate once and for all that corruption can be a deciding factor in Indian politics.
Even as the opposition (largely driven by media) brought allegations of corruption against her, even as the vocal middle class, the Bengali bhadralok intelligentsia, turned their backs on Mamata accusing her of being autocratic, the 2016 Assembly elections proved that Mamata's core votebank of Muslims and rural underclass stands rock solid behind her.
Mamata had sought to fight what she called "slander campaigns of corruption" with her plank of "development" politics. The results proved that people have taken note of the work that she has done in terms of promoting economic development among the backward classes and improving rural infrastructure.
Taking a leaf out of Bihar Chief Minister Nitish Kumar, Mamata took advantage of Bengal's surplus power (due to lack of big-ticket industries) and extended vigorously rural electrification scheme in the hinterlands of Bengal. Farmers no longer had to pay for costly diesel pumping sets and could use electric ones instead. She improved rural roads, provided drinking water and substantially improved government's procurement of paddy which is still the state's main crop.
Learning lessons from Jayalalitha's entitlement politics, she made rice and wheat available at Rs 2 per kg, gave away cycles to students, launched schemes like Kanyashree and followed a highly centralized model of governance where her word was the last. This is a model favoured by most Chief Ministers who have won multiple elections because it delivers fast results.
However, in her hour of victory, Mamata would do well to send a 'thank you' note to Narendra Modi. Some exit polls (like the ABP Ananda-Nielsen) had indicated that BJP won't win more than 1 seat and it's vote share could come down to a mere 7 per cent from a high of 17 per cent in 2014 during the Lok Sabha elections. The Left Front-Congress alliance, perhaps driven by a similar calculation, was hoping to get a major share of this pie.
That hasn't happened. Not only did the BJP win an unprecedented 7 seats in Bengal, it also largely stopped an erosion in its vote share. At EC's last count, it stood at roughly 10.3 per cent. The balance 7 per cent which the opposition was eyeing, seems to have gone back to the TMC instead because this was quite clearly the anti-Left vote.
In sum, the Left has been left with almost nothing. It has the additional ignominy of becoming the junior partner to Congress, a party which is on the verge of obliteration from national consciousness. It is amply clear from the 75 seats (trends + leads) that the alliance seems to have settled for that the much-discussed transfer of votes between the alliance partner did not take place. It left Congress the beneficiary with 44 seats (at last count) and CPIM with 31.
In Bengal at least, the Left needs to launch a deep introspection on whether or not it has lost touch with the ground reality. Not only has TMC usurped its political space and entire organization structure, Mamata's brand of socialism has made Left's ideological position irrelevant. This is perhaps the cruelest blow.
One of the first things that Mamata said in the press conference that followed her thumping victory is that people has given a befitting reply to forces which wanted to vilify her. Today, not many can cross swords with her.
Opinion
For the Opposition, the hope is that regional leaders set their egos and ambitions aside. If they don't — as they did not in Gujarat — they could face a rout in 2024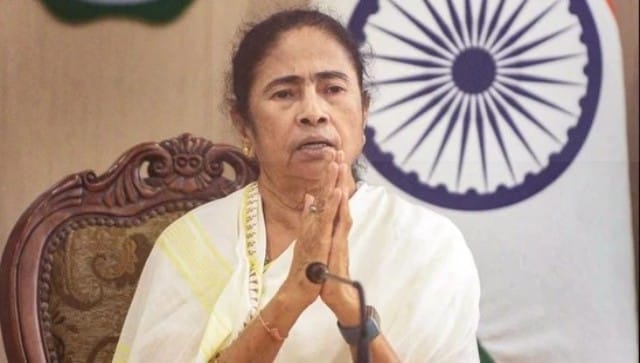 Politics
V Ananda Bose on Wednesday took oath as the new governor of West Bengal
India
A rally of CM Mamta Banerjee's nephew and Trinamool Congress (TMC) general secretary Abhishek Banerjee is to be held at Kanthi in the Purba Medinipur district of West Bengal. Kanthi is the bastion of BJP leader Suvendu Adhikari