Mamata vs Modi: Didi's challenge to PM consolidates her position in the state
With Mamata Banerjee taking up the mantle of the chief adversary, a battle royale is in the offing.
How defensive the defence minister sounded. Quite unlike the Manohar Parrikar who is known for lashing out at opponents and quite intemperately at that. Even his barb that he was "shocked and hurt" at the army being dragged into controversy because of what he called Mamata Banerjee's "political frustration" lacked its usual verve.
On Friday in the Lok Sabha, the defence minister stood up to answer charges of "a military coup" by West Bengal chief minister Mamata Banerjee armed with facts and figures which he reeled out dutifully. The presence of army jawans at toll booths that had so enraged Bengal's chief minister was nothing new, he said. It is a routine exercise that the army has been conducting across the country every year for decades now, even in Bengal as recently as last November and in those very check-posts that are now in the glare of the limelight. It's being done not just in Bengal but is taking place right now in the entire eastern region, after completion in Uttar Pradesh and Jharkhand. It's done in consultation with the state governments, the defence minister droned on and on.
It doesn't matter. Mamata Banerjee has got him and his government precisely where she wanted them — on the defensive. The entire Opposition was behind her, even if many of them may have been aware about how flimsy her charges were. While letters from the Army proving the state police had been informed of the exercise several days in advance had no effect in her state. Trinamool supporters demonstrated with gusto against the "autocratic Centre" at the gates of the Raj Bhavan in Kolkata, the most visible outpost of the Centre in this city.
Just as she has got the Directorate General of Civil Aviation to launch an investigation into her flight from Patna a couple of days ago that was made to circle the skies over Kolkata even after the captain had informed Air Traffic Control that he was running low on fuel. Whether the flight hovered over Kolkata for 30 minutes as she claims or 13 as claimed by the authorities, whether there was genuinely a miscommunication between the pilot and the control tower are matters of detail, inconsequential in the larger scheme of things where she emerges as the prime target of the government and hence the first among the confused Opposition.
If you want real-life demonstrations of post-truths in action then look no further. The word may have entered the Oxford English Dictionary only last month and thanks to Brexited Britain and Trumped America, but Mamata Banerjee has been practising it for decades now and has perfected it into quite an art.
Seizing the moment, whether the issue had substance or not, has brought her where she is today. Some stuck and snowballed into something far bigger, many didn't. It didn't matter. The point was always to whip up emotions, create issues, be in the centre of the vortex. For that anything would do. Until, finally, she could pick up something substantive like Singur and Nandigram and storm the red bastion.
But the run-up to that triumphant hour was what went into making Didi what she is today — the most visible, most strident counterpoint to Narendra Modi and his pet demonetisation project. Like an unerring news editor, Mamata Banerjee has developed an uncanny knack for zeroing in on issues that would leave others unmoved but which she could use to whip up into a talking point at least, take for example her diatribe against "an emergency-like situation" brought about by the current survey of check-posts by the army throughout the eastern region.
Issues that are always aimed at kicking up a storm in public and give her an opportunity to tug at heartstrings. She has never shied away from spelling out the sacrifices she has made for her cause, she has never felt inhibited to declare her life is in danger for doing so, she never hesitates to point out she has devoted her life to the cause of the people and there is nothing she wouldn't do to further their cause.
Even the Americans, with no love lost for the Communists then ruling Bengal and eager to extend all support to her, had likened her to a "drama queen" with a "keen eye towards theatrics" in a March 2009 cable from the US consulate in Kolkata as revealed by Wikileaks in September 2011.
In short, the common touch that has made her such a winner in mass politics. And exactly the weapons Narendra Modi has never shirked from deploying.
No stranger to post-truth himself, Narendra Modi has been selling demonetisation not through logic and reason but with the aid of emotion and sentiment. His voice trembles, his eyes tear up, he recounts his sacrifices to the nation, he declares he is ready to lay down his life to free his country of black money, he taunts his critics as black money hoarders.
With Mamata Banerjee taking up the mantle of the chief adversary, a battle royale is in the offing. A made for television contest for which Banerjee has already started taking Hindi lessons it is being said. A match which will not be good versus evil but of equals as neither suffers from middle class sensibilities of politically correct squeamishness, as both are capable of giving as good as they get.
A clash in which the advantage lies with the lady as she really does not have that much to lose. As she pointed out to the press a few days ago, "I have no elections soon."
True, with the Left evaporating and the Congress already a spent force in the state, the BJP is emerging as the primary opposition in the state. Which is what makes Didi's challenge to Modi so win-win. Even if it does not earn her the prize in Delhi any time soon, it will certainly consolidate her position in the state. Narendra Modi could find out from the previous chief minister of West Bengal on what not to do.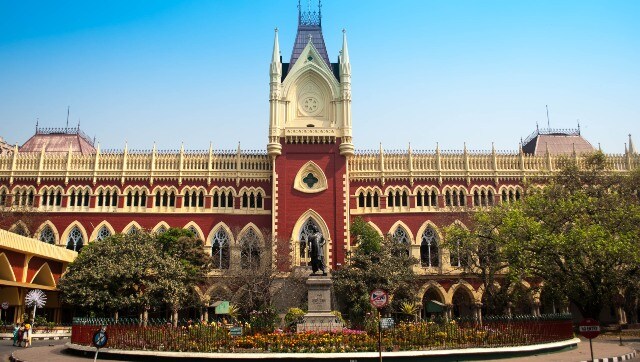 India
Appearing for a section of the employees, Bikash Bhattacharya argued that the state's submission of financial inability is not acceptable as it disburses DA to the IAS and IPS who are serving under the direct control of the state government
India
Addressing the BJP's national office bearers' meeting in Jaipur via video conferencing, Narendra Modi said that eight years of NDA government have been of fulfilment of the expectations of small farmers, labourers and the middle class
Politics
The trekkers were killed on Wednesday when the SUV they were travelling in fell into a gorge in Tehri district and caught fire