Mamata loses a friend, Mahasweta Devi quits Bangla Academy
After supporting and defending the Mamata Banerjee government in the past, Mahasweta Devi resigned from the post of chairman of Bangla Academy.
After expressing her displeasure over how Mamata Banerjee's government handled different issues, prominent author Mahasweta Devi resigned from her post as the chairperson of the Bangla Academy after her recommendation to award an author a state award was rejected.
"I want to be relieved from the post of the chairperson of the Bangla Academy. Henceforth, I shall not go to the Academy," Devi wrote in her resignation letter to Chief Minister Mamata Banerjee. Banerjee holds additional charge of Information and Cultural Affairs in the state.
The Bangla Academy is considered the official body for the promotion of the Bengali language.
The current fallout between Devi and the state government was over the state award for authors. A committee formed to recommend the names of authors who should receive the Vidyasagar Puraskar from the state government had recommended two names. However, one of them was rejected by the state government without giving any reason.
"The person who is not being given the award is a young writer. This is why I am pained and humiliated," Devi told journalists.
"In my entire writing career, I have never felt so humiliated," Devi, who has received the Jnanpith and Sahitya Akademi awards for her works, said.
There were better times though. The writer, one of the state's best known literary luminaries, had openly supported Mamata Banerjee campaign to come to power in West Bengal especially after the political violence in Nandigram and Singur.
However, things began to sour when a hunger strike planned by the Association for Protection of Democratic Rights (APDR) was denied permission by the state government, a decision that was criticised by the author.
Devi had also expressed opposition when the Trinamool Congress targetted and jailed a Jadavpur University professor over a cartoon of the Chief Minister.
While criticising the action of jailing the professor, Devi had said it was been a regular practice to draw cartoons of famous people, and that the "innocent practice" had been given too much attention recently.
However, she attempted to play down the criticism and defended the Chief Minister's claim of 'poriborton' (transformation) saying,"Change has come, I have also contributed to the change by writing tirelessly in the newspapers."
Even recently when interviewed about the Trinamool Congress having spent a year in power the author said, ""This government is trying to work. We should wait at least three months more to properly judge the performance of the government."
However, the slight over a literary award seems to have been the final straw for the author. Whether Banerjee will attempt to mollify her though is doubtful given her recent track record.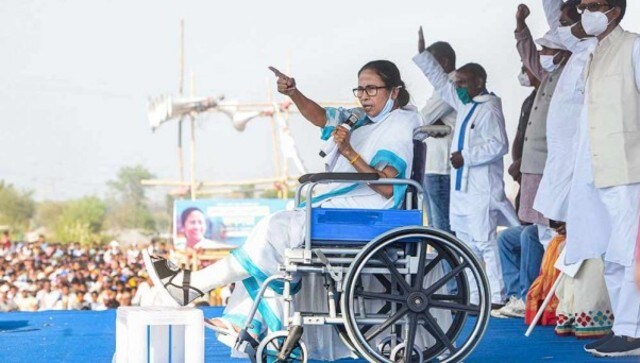 Politics
While it is important to highlight the need for women to get more tickets to contest elections and reservation mandates, there is an urgent need for mechanisms within political parties for women to progress and lead
Politics
The Shiv Sena MP said that the ban is a 'direct attack on democracy' and sovereignty of independent institutions of the country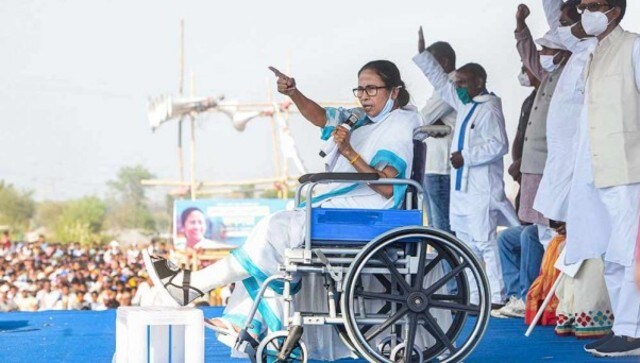 Politics
The EC said it found her speech, during a campaign in Hooghly, in violation of the provisions of the Representation of the People Act and the model code