Mamata does a Modi? Reportedly walks out of interview when questioned on Saradha
Facing severe criticism for its deteriorating law and order situation and widening allegations of financial scams, Chief Minister Mamata Banerjee reportedly walked out of an interview when asked about her links with the Saradha group
Facing severe criticism for its deteriorating law and order situation and widening allegations of financial scams, West Bengal CM Mamata Banerjee reportedly walked out of an interview when asked about her links with the Saradha group, which has been implicated in the chit fund scam in West Bengal. She, however, said she was ready to resign if any links with the Saradha group were proved.
"Who said? You have to prove it otherwise I will resign from my side (sic)," the Trinamool Congress chief said when asked about her party's former MP Kunal Ghosh's charge that she was close to the Saradha group.
The West Bengal CM was speaking to Headlines Today consulting editor Rajdeep Sardesai over a range of issues including the possibility of her government sharing a platform with the Left and her opinion of the BJP government.
When asked by Sardesai about her inching closer towards the Congress as she is facing political pressure for the first time in her career and is now being accused by her rivals of aiding corruption in the state through the Saradha scam, Banerjee said:
"Please, I will not give you the interview if you ask me all these questions. I am not supposed to.. you cannot accuse like this. First you have to prove, you have to give the evidence. It was never done in our time."
When pressed by Sardesai over her paintings being sold for Rs 1.8 crore, Banerjee, according to a Telegraph report, threw the microphone and reportedly walked out of the interview.
The paintings were allegdly bought by Sudipta Sen, who is a promoter of the Sarada group.
The news report further claims that Sardesai had to convince her to return and continue with the interview else the channel would be forced to telecast the walkout.
The recorded interview, conducted at TMC MP Mukul Roy's official residence and aired on Headlines Today, does not show this development and the interview continues with Sardesai asking the CM her opinion of Prime Minister Narendra Modi's government.
Sardesai, active on Twitter, did not make any such comment about the walkout but tweeted several promos about the exclusive interview linking to the channel.
Don't miss my iview with Mamata B. Opens up on 'secular' alliance, Saradha scam, terror, Modi and more. @HeadlinesToday #mamataspeak

— Rajdeep Sardesai (@sardesairajdeep) November 18, 2014
But Mamata, being the fiery political leader that she is, is not new to abruptly ending media interactions. In May 2012, during an interaction on CNN-IBN with students on her government's one year anniversary, charged a woman with being a Maoist supporter for asking her questions on women safety, and stormed out of the show. You can watch that video here.
Watch the entire Headlines Today interview here.
Find latest and upcoming tech gadgets online on Tech2 Gadgets. Get technology news, gadgets reviews & ratings. Popular gadgets including laptop, tablet and mobile specifications, features, prices, comparison.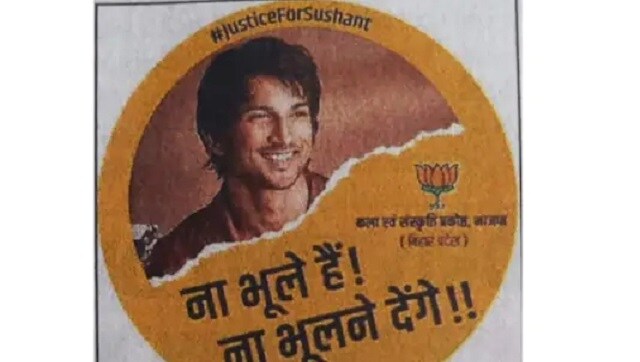 Politics
The BJP has claimed that the actor's death is not a political issue, but an emotional one. The party's culture wing has also said that it has been running online and offline campaigns since his death
World
There are suggestions that Suga might call a snap election soon after he takes over. If successful, he could strengthen his hold on power.
India
The statement from the Naga National Political Groups came after a closed-door meeting between RN Ravi, Centre's interlocutor for Naga peace talks, and its representatives