Mamata Banerjee's obsession with BJP and Narendra Modi might backfire
Mamata Banerjee betrayed a sense of nervousness and insecurity about the two issues that are clearly uppermost in her mind — lack of Opposition unity and BJP's rise as the principal opposition force in the state
On Friday, Mamata Banerjee tried to borrow from Bengal's spirit of resistance towards the British imperial masters by placing her political fight against BJP within the context of the 'Quit India Movement', but in so doing, she also betrayed a sense of nervousness and insecurity about the two issues that are clearly uppermost in her mind — lack of Opposition unity and BJP's rise as the principal opposition force in the state.
From the stage of 21 July Martyr's Day, Trinamool Congress' most important annual event, the chief minister called for a more united Opposition and announced the start of a statewide 'Quit India, BJP' programme from 9 August, the same day it was launched by Mahatma Gandhi back in 1942. It is not just a lazy political idea to invoke chauvinistic impulses by pandering to Bengal's stereotypically volatile temperament and pseudo-cultural superiority, but it also speaks volumes about the castle of denial that the TMC supremo has erected for herself.
According to her, every trouble or talking point in the state — from communal clashes to unrest in Darjeeling to corruption charges against her government — is somebody else's fault. This reflexive blame-shifting may reinforce her popularity in certain political constituencies, but the chief minister will have to eventually answer for lapses under her watch.
Mamata seems to have also reached a conclusion that frequent outbreaks of communal violence in the state demand not an administrative but a political solution. This is understandable, given the fact that taking stern action against fundamentalists of all hues regardless of their party or religious affiliation requires political will that seems to be beyond her. It is much easier to blame BJP and RSS for the simmering communal tension than to admit to frequent administrative lapses. And it is way more convenient to blame Prime Minister Narendra Modi for trouble in her backyard when the state's coercive powers in enforcing law and order are outsourced to dubious vote catchers.
As Observer Research Foundation senior fellow Ashok Malik writes in The Asian Age, "A cadre of controversial Muslim politicians, nominally affiliated to the Trinamul (sic), has virtually hijacked community politics. Some of them have transnational Islamist affiliations… like Idris Ali (MP from Basirhat), Siddiqullah Chowdhury (a minister as well as state unit chief of the Jamiat Ulema-e-Hind) and Shaikh Nurul Islam (former MP from Basirhat and implicated in the Deganga riots of 2010). In certain parts of West Bengal, such as in North 24 Parganas, the Trinamul has ceded political authority to these vote managers. The state has lost its nerve."
Given this backdrop, asking the rather sizeable crowd at Kolkata's arterial junction on Friday not to indulge in rumor mongering or spreading fake news in social media is a well-meaning but ultimately futile attempt. Fake news is an unquestionable menace of our times, but to say "if our workers are watchful (in identifying offensive posts), there is no need to be scared of Delhi" is to obfuscate the problem and remain in fundamental denial of its scope, spread and genesis.
As strategy for political survival, this is a game of diminishing returns. The failure to address the core issue — rapid demographic changes in rural Bengal leading to an imbalance in social strata — may help in short-lived electoral benefits, but may terminally damage her national ambitions. This is because pseudo-secularism as a political tool has outlived its usefulness in national political discourse.
Addressing the crowd, the chief minister said, "In 2019, we shall rid the country of the BJP. We will not give it a single seat from Bengal. We'll fight them across the country. Barda (a sneering colloquial reference to the Prime Minister) will have to go. It's a challenge…"
The statements are loaded with symbolism but it will require more than mere rhetoric to thwart BJP's rising influence among the state's underclass amid a political landscape littered with demographic time bombs, not to speak of the challenges facing TMC's national outreach.
The BJP is in power in 21 states and in firm control of the Centre. According to party president Amit Shah's calculations, it needs to break fresh ground ahead of 2019 to insure NDA's return, given that a Congress-led grand alliance of Opposition parties is now almost a foregone conclusion. The modalities of the coalition could be different from what is being perceived now — for instance, BJP's favourite "frenemy" Shiv Sena might walk over to the Opposition camp while Nitish Kumar may return to the fold — but Shah is not a man to leave anything to chance.
As an expansionist BJP turns towards Kerala and West Bengal, it finds a spirited pocket of resistance in Mamata. As if sensing the distant drumbeats of an approaching hegemon, one who is also a master of the game of patience, Mamata needs to spread TMC's presence beyond the confines of the state but that is easier said than done. Almost her entire party base in Tripura, where she had major plans of expansion, has defected to the BJP. Six of her sacked legislators, led by Sudip Roy Barman, voted for Ram Nath Kovind, NDA's presidential candidate.
Mamata was insistent on Friday that CPM was to be blamed for the cross-voting from Bengal that took place in the ruling party's favour, while extending an olive branch to the Congress. It seems a manoeuvre aimed at strengthening an ailing Congress' hands but this move may also backfire if state Congress leaders, who remain defiant of the central leadership's line, defect en masse to BJP.
Between these intricate moves, one impression was evident. BJP now occupies the central slot in Mamata's strategic moves. It will gladden the heart of the saffron party's state unit.
India
Chief minister of West Bengal criticised the Modi government 'for disbanding Planning Commission', and said a Bengal Planning Commission will be set up by her government upholding Subhas Chandra Bose's objectives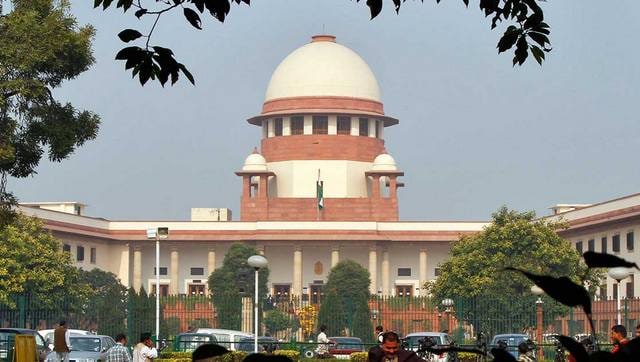 India
The suit said that as the general consent given to the central agency by the Trinamool Congress government has been withdrawn, the FIRs lodged cannot be proceeded with
Politics
With his politics that is decidedly leftist and populist, even if Arvind Kejriwal cannot break into leading the Opposition in 2024, he could be very well positioned by 2029