Mamata redux? West Bengal exit polls indicate the irrelevance of vocal middle-class
If Bengal is indeed in her bag, Mamata could be well on her way to Delhi in 2019. She has made her ambition quite clear on multiple occasions.
Noted film director Mrinal Sen, who on 14 May celebrated his 93rd birthday, had a special guest at his residence last Saturday. Sen, the multi-award winning filmmaker known for his Left leanings, reportedly asked former Chief Minister Buddhadeb Bhattacharya whether or not Mamata Banerjee could be unseated on 19 May. Bhattacharya apparently nodded in the affirmative but indications are that nonagerian Sen may have to wait at least five more years to see his wish fulfilled.
Exit polls are not predictions. In a humongous, heterogeneous democracy like India, where data is subject to various pulls and pressures, multi-cornered fights, wide disparities in languages, incomes, cultures and various other factors, it is quite perilous to take it at face value. Pollsters still flinch at the very mention of last year's Bihar Assembly elections.
Taken together, however, the polls do indicate a broad trend. And if that trend is anything to go by, Mamata Banerjee looks set to be the only Chief Minister among the states that went to polls to convincingly hold on to her citadel for a second consecutive term, staving off a spirited challenge from the Left Front-Congress alliance.
And if the numbers are correct, her win will prove the old adage that despite disproportionate influence of the vocal urban class in media, Mamata's investment in the rural underclass that still decides the fate of elections in India has paid off.
Let's have quick look at the numbers thrown up by various psephologists. According to ABP Ananda-Nielsen, the ruling Trinamool Congress will bag 178 in the 294-seat Assembly, comfortably more than the magic number of 148. The poll gave the alliance 110 seats, BJP just one and others 5.
TimesNow-CVoter predicted a similar picture, giving Mamata a 2/3rd majority and 167 seats. It pegged the number of seats for the Left-Congress alliance at 120. The BJP was projected to win 4 with others at 3.
News Nation made the contest closer, forecasting TMC win in 152 seats, Left+Congress in 136, BJP 0 and others 3.
NewsX-Today's Chanakya was the most favourable for BJP, giving it 14 seats (+/-5) while predicting a whopping 210 (+/-14) for the ruling TMC. The Left-Congress alliance in the state has been predicted to win 70 (+/- 9) seats in the state while others may not win any, it said.
NDTV Poll of Polls gave BJP 3, TMC 196, Left 92, Others 5.
The India Today-Axis My India poll predicted a landslide for Mamata Banerjee, projecting TMC a winner in 233-253 seats, Left+Cong 38-51, BJP 2-6 while others 2-5.
It is important to remember that these are seat projections. When it comes to vote share though, ABP Ananda-Nielsen pegs TMC's at 44% and the Left-Congress combine at 42%. TimesNow-CVoter predicts 41.2% for the ruling party and 40.8% (Left 31.2 + Cong 9.6) for the alliance. ABP Ananda also predicts a very close contest in at least 25 seats where results may go either way.
And if it does, a swing of a few percentage points may impact a large number of seats. One of the reasons why pollsters got last year's Bihar predictions horribly wrong is that vote-to-seat conversion ratio is notoriously difficult and according to pollster-turned-politician Yogendra Yadav, the psephology industry is in dire need of investment in R&D.
However, despite the wide disparity in data, the commonality lies in TMC's win. All the pollsters seem to agree that Nabanna, the administrative headquarters, will see Didi's return.
And if indeed she does, it will have further strengthened the belief that in India, corruption is not a deciding factor in elections. Many of Mamata's trusted generals were caught with their finger deep into the pie and she faced a relentless media campaign over the Sarada, Narada and the Kolkata flyover collapse. At one point, she even declared herself as the candidate in all 294 seats, explaining that had she known about the sting videos earlier, she'd have given a second thought about distribution of tickets to the accused.
The opposition turned it into a poll issue and corruption, not development, became the watchword in the run up to the polls. Mamata was hauled over coals in media over ruining university autonomy, filling institutions with loyalists, rampant corruption in each level and for creating a parallel administration of thugs that was constantly at war with itself over territorial control.
The urban middle class castigated Mamata for her autocratic ways, the rise of 'syndicate industry' where scores of local youths under the aegis of local politicians became monopoly suppliers of various services and construction materials and skimmed money from procurement systems. Investigation into the Vivakanda Road flyover collapse has subsequently pointed to the use of sub-standard construction materials which, in turn, was blamed on the 'syndicate raj'.
The Bengali bhadralok, who were won over by her call for poriborton (change) on 2011, seemed to have turned their back on her in just five years.
Her possible win, therefore, proves two things. One, we Indians are quite at ease with charges of corruption against political leaders because the system encourages us to bend, if not break the rules to get about in our daily lives. Two, the media-driven middle class angst is essentially incestuous and futile. It amplifies own voice in an echo chamber but is far removed from the ground realities. And the realities suggest that almost like Lalu Yadav who ruled Bihar as Chief Minister for 15 years, Mamata didn't care two hoots about intellectual approval but focused on rural empowerment instead.
At times she copied the 'Left model' of sanitizing areas in rural hinterlands of political opposition through muscle power. Like Lalu, she was also accused of "unleashing a reign of terror". But that doesn't ensure victory in elections. What does are economic development, constructing rural roads, electrification, affordable health for the masses, bicycles for students or heavily subsidised rice and wheat to ration card holders. Mamata did all that and more. She upped social spending from the earlier figure of 5% to 20%, and though it didn't result in too many jobs for the youth, there is still place for populism in the deeply socialist more of Indian politics.
Lack of big ticket industry has meant West Bengal is a power-surplus state. Here, like Lalu's alliance partner and Bihar Chief Minister Nitish Kumar, Mamata focused exclusively on extending rural electricity.
In the 2014 Lok Sabha polls, the BJP, fuelled by the Modi wave, polled in an unprecedented 17% vote share. Many analysts had predicted that BJP, which still suffers from organizational deficiencies in Bengal, won't be able to hold on to it.
During a recent Facebook interaction with Firstpost, poll analyst Jai Mrug pointed out how the BJP cannot repeat its feat in 2016 as it is not the major opposition in the state. He said these largely anti-Left votes that came from the TMC, could just go back there. That also seems to have happened.
If Bengal is indeed in her bag, Mamata could be well on her way to Delhi in 2019. She has made her ambition quite clear on multiple occasions. It will be quite a battle.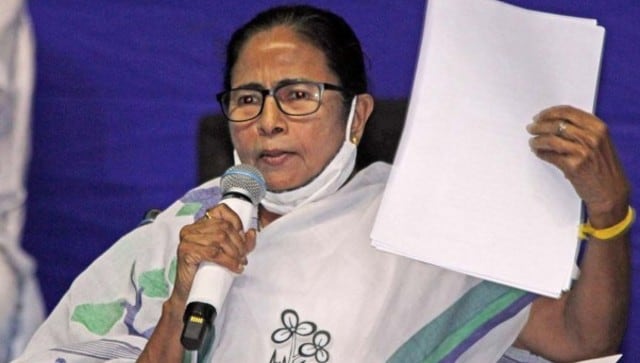 Politics
All this in the backdrop of #AbkiBaarDidiSarkar trending on Twitter, thus further fuelling rumours about a United Front.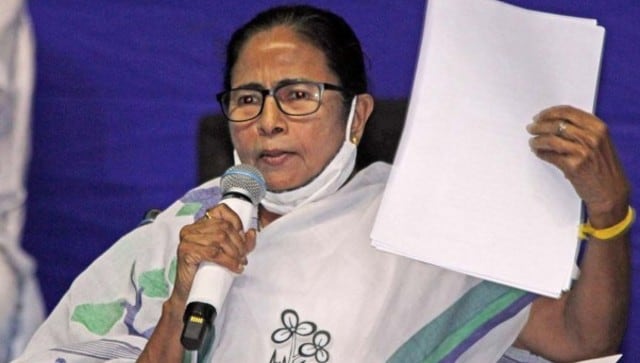 India
Banerjee also expressed surprise over the conclusion that the NHRC arrived at in its report without taking into account the views of the state government
Sports
East Bengal's ongoing problems with their investors has put the team's participation in this year's Indian Super League in doubt