Mamata Banerjee welcomes SC verdict on West Bengal panchayat polls, terms it 'victory of democracy'
Mamata Banerjee called the Supreme Court verdict on West Bengal panchayat poll as a 'victory of democracy and of the people'
Kolkata: Dubbing the Supreme Court verdict on West Bengal panchayat polls as a "victory of democracy and of the people", Chief Minister Mamata Banerjee on Friday slammed the BJP, the Congress and the CPM for "defaming" the state through false propaganda.
It was a planned move by the three political parties to gain political advantage, Banerjee said.
Welcoming the Supreme Court's verdict, she said these parties had deliberately resorted to false propaganda.
"I think it is a victory of democracy and victory of the people. I want to dedicate it to the people of the country," Banerjee told reporters at the state secretariat.
She said the CPM and the BJP moving the Supreme Court seeking cancellation of elections in over 20,000 uncontested local body seats in West Bengal had brought bad name to the state.
"It was a planned move by the CPM, the Congress and the BJP to malign the state and they have been doing it continuously," Banerjee, also the Trinamool Congress chief, said.
The Supreme Court has turned down the pleas of the CPM and the BJP seeking cancellation of elections on over 20,000 uncontested local body seats in West Bengal.
All the uncontested seats were won by candidates of the ruling Trinamool Congress (TMC).
The CPM and the BJP, which opposed the contention of the state government, state poll panel and the TMC, had alleged that West Bengal did not witness a free and fair election and the candidates of these two parties were stopped from filing nomination papers.
Elections were held in phases for 48,650 posts in gram panchayats, 825 posts in zilla parishads and 9,217 posts in panchayat samitis and the TMC won about 34 percent seats uncontested.
India
The Shiv Sena in a statement has informed that due to health issues, Maharashtra chief minister Uddhav Thackeray will not be meeting his West Bengal counterpart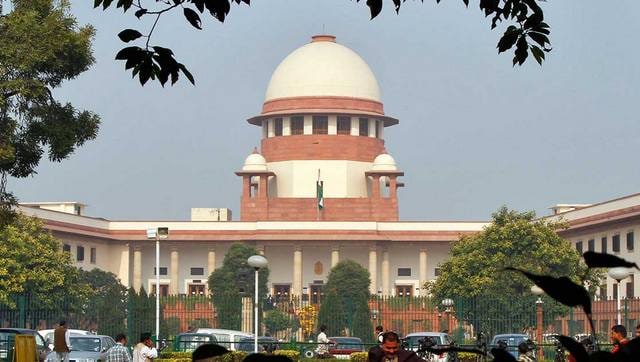 Politics
The plea for contempt action has been filed as there have been repeated incidents of violence in the state ahead of local body elections
Politics
The bench said it hoped that the Speaker proceeds with the matter on 21 December and decides the same in accordance with law