Mamata Banerjee gets her strategy spot on, pips BJP to win Kanthi Dakshin bypoll by record margin
In the Kanthi Dakshin Assembly constituency, TMC has opened up a huge lead over second-placed BJP and is set to better its 2016 performance, shows that Mamata has got her strategy spot on
Social media had gone into a meltdown of sorts recently and a million eyebrows were raised when West Bengal Chief Minister Mamata Banerjee wished Twitterati on Hanuman Jayanti last Monday, even ending her tweet with 'Jai Bajrangbali'.
The Trinamool Congress' sudden affinity towards Lord Hanuman may have had something to with Lord Ram who has of late became the touchstone of BJP's aggressive Hindutva push in the state. But Mamata has always been a pragmatic politician. She dismantled the 24-year-old Left citadel and totally usurped its Muslim votebank in 2011. Over the next five years, she consolidated her Muslim voters, who according to the 2011 census reports form around 27 percent of West Bengal's population.
This was done in the belief that if minority votes are in the bank, Trinamool would become invincible in the state — a model assiduously followed by the Left.
However, this assumption came under serious pressure after 2016 when she came back to power in a thumping majority. The BJP, which had long been languishing in the state, took a sudden turn towards aggressive pro-Hindutva politics under new state president Dilip Ghosh, an RSS man. The party perhaps took its cue from right-wing organisations like Hindu Samhati which was rapidly gaining in strength, tapping into the deep resentment that some Bengali Hindus was developing towards Mamata, for what they interpreted as her politics of Muslim appeasement.
Ever the pragmatic politician, Mamata has perhaps understood that she can no longer stay in denial of BJP's rise and has therefore sought to counter its aggressive Hindutva politics in two ways. One, use the state's law and order machinery to scuttle BJP's political consolidation and not allow it the space. Two, develop a version of soft Hindutva to sway the Hindus who she reckons are cut up with her.
As of now, bypoll result in Kanthi Dakshin Assembly constituency, where TMC has opened up a huge lead over second-placed BJP and is set to better its 2016 performance, shows that Mamata has got her strategy spot on.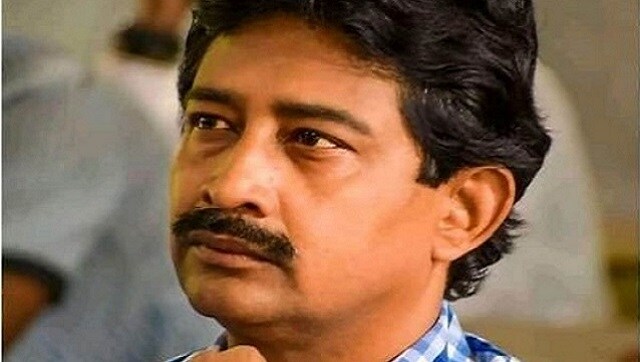 Politics
Banerjee, who unsuccessfully fought the Bengal Assembly polls on BJP ticket, described his meeting with the TMC general secretary as a 'courtesy visit'
Politics
Roy recently rejoined the TMC, of which he was once the second-in-command, following his three-and-a-half year-long stint in the BJP
India
After Nusrat Jahan's case, the government should take a lead and codify the law on subjects like live-in relationships