Mamata Banerjee directs West Bengal districts to prevent entry of people excluded from NRC, sets up showdown with Assam
West Bengal chief minister Mamata Banerjee has put herself in the forefront of yet another another possible "flare up" with Assam government.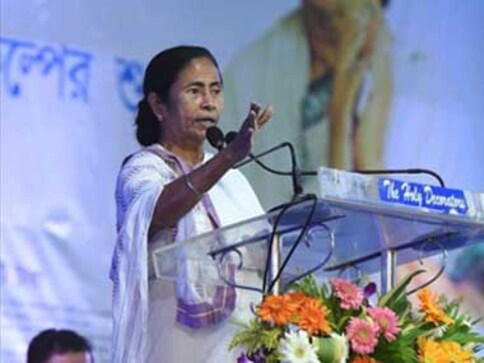 West Bengal chief minister Mamata Banerjee has put herself in the forefront of yet another another possible flare up with Assam government. Adding to her already acrimonious relationship with Assam, she asked three West Bengal district administrations to step up measures to prevent the "entry" of people whose names are excluded from the final draft of National Register of Citizens (NRC) due for publication on 30 July.
Mamata has already put administrations of Cooch Behar, Jalpaiguri and Alipurduar districts, which share borders with the northeastern state, on high alert. "There are some problems in Assam. There could be a possible pushback from there," Mamata was quoted as saying by district officials. Mamata further directed the Block Development Officers (BDOs) to immediately inform the district magistrate and the top police officials concerned "if any incident of infiltration from Assam is brought to their notice".
Though her concern stems from the fact that Assam government may push back Bengalis whose names won't figure in the NRC list, the gesture comes as a surprise to the Opposition BJP. "While Assam is still deliberating on the status of people whose names would be excluded from the NRC list, its repercussions are felt in West Bengal. Don't you think Mamata's presumption is premature? I think it's too early to comment," said BJP West Bengal president Dilip Ghosh.
The BJP leader termed Mamata's concern as unfounded. "She is hell-bent on opposing what BJP does. She is the mainstay behind efforts to forge a rainbow alliance against our party. No other leaders showed a kind of urgency she demonstrated," Ghosh added.
On 10 July, at a hurriedly-convened administrative meeting, Mamata asked administrations of three districts to stay on their toes and foil any attempt from Assam government to "push back Bengalis". Mamata was on a visit to Alipurduar, the new district carved out of Jalpaiguri, and asked officials to deal strictly with shelter seekers from Assam.
"The superintendents of police of three border districts have been asked to keep state's director-general of police updated about each development along the bordering areas. Districts magistrates of all three districts have been asked to liaise with their Assam counterparts in connection with the NRC," said Rachana Bhagat, District Magistrate, Siliguri.
Bhagat further said that in the past, uprooted people from Assam took shelter in North Bengal in the wake of ethnic riots. "In 2012, people fled from Kokrajhar and took shelter in Jalpaiguri and Cooch Behar districts of Bengal. With National Register of Citizens due for publication on 30 July, these people are likely to enter north Bengal for shelter," Bhagat added.
Mamata's gesture is loaded with significance: This is not the first time that she played up the issue. The chief minister's declaration comes six months after Assam police booked her for promoting enmity among groups on grounds of religion after she termed update of NRC in Assam as a "conspiracy" hatched by the BJP government at the Centre to drive out the Bengalis in Assam by excluding their names from the draft.
The chief minister's high-level meeting with district magistrates and police officials at Changrabandha, Cooch Behar, on 10 July and developments thereafter may trigger tension between the two governments which engaged in a spat over NRC. The Assam government is yet to react to Mamata's directives to her officials, however, the West Bengal chief minister's gesture is likely to leave relations with Assam embittered. The NRC is being updated for the first time since 1951, and Bangladeshi nationals who entered Assam after 25 March, 1971, are under the scanner.  Illegal migrants will be identified and deported in accordance with the Assam Accord of 1985.
The first draft published on 31 December established 19 million out of 32.9 million people as legal residents. Officials have promised those left out will be included in the next list, expected by 30 July after their documents are verified. The fate of 1.14 million people, including 2,900,000 married women, whose documents and parental linkages have been found suspicious, hang in balance. Mamata fears that those declared as non-citizens might sneak into West Bengal. In January, her comment on NRC evoked an angry response from Assam education minister Chandra Mohan Patowary, who termed Banerjee's statement as "politically motivated".
In Assam, fear is palpable among immigrant Muslims who are keeping their fingers crossed, and waiting to see if their names figure in the final NRC draft. Prateek Hajela, the IAS officer in charge of compilation of the NRC, has indicated that in the final draft the names of 50,000 to 150,000 applicants would not figure as there are discrepancies in their records.
For a section of people in Bengal, Mamata's apprehension has credence. Bangladesh has denied that its citizens have infiltrated illegally into India and is unlikely to receive any immigrants from India. For people whose names won't figure in the NRC, sneaking through the districts of north Bengal seems like the only option. In January, Mamata accused the BJP of playing "divisive politics" and said, "Wherever there is BJP in a state, there seems to be a conspiracy to evict other people. This is a free country. But in the name of citizenship register, the BJP is trying to victimise people."
Of 111,482 documents sent by the NRC authorities in Assam to West Bengal for verification, only 5,852 have been authenticated. Assam has alleged that despite several reminders, the West Bengal government has showed "no interest to do so."
Find latest and upcoming tech gadgets online on Tech2 Gadgets. Get technology news, gadgets reviews & ratings. Popular gadgets including laptop, tablet and mobile specifications, features, prices, comparison.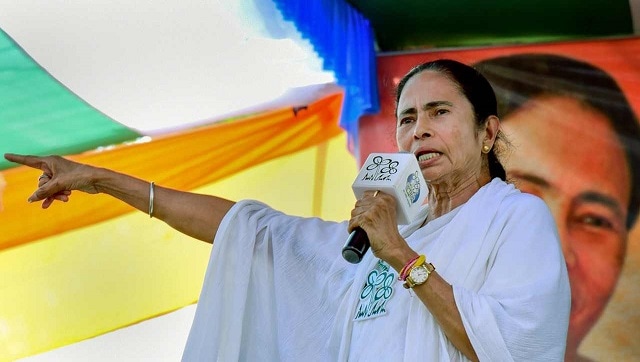 Politics
'We have nothing to hide on how much we have received. We are not shying away from talking about it,' Mamata Banerjee said in a veiled attack against the PMO's refusal to disclose details on the creation and operation of the PM CARES Fund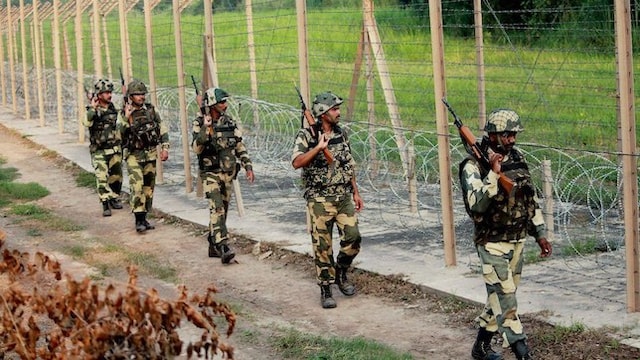 India
The incident occurred near the BSF's Bansghata post in the North 24 Parganas district of West Bengal during the intervening night of 3 to 4 July.
India
Coronavirus LATEST Updates: The Union health ministry on Thursday said that a central team led by health ministry joint secretary Lav Agarwal will visit Gujarat, Maharashtra and Telangana on 26 and 29 June.