Maharashtra Speaker row: Opposition withdraws no-confidence notice against Haribhau Bagde
The Opposition Congress and NCP on Tuesday withdrew their notice of no-confidence against Maharashtra Assembly Speaker Haibhau Bagde.
Mumbai: The Opposition Congress and NCP on Tuesday withdrew their notice of no-confidence against Maharashtra Assembly Speaker Haribhau Bagde.
The notice was listed in Tuesday's agenda for the Lower House.
The names of 38 opposition members, from the Congress and the Nationalist Congress Party (NCP), were mentioned in the one-line resolution, which said that the speaker be removed from his post. However, as the no-confidence notice came up for consideration before the House, Leader of Opposition Radhakrishna Vikhe Patil stood up and said the issue was discussed among the opposition leaders, and that they decided against pressing for adoption of the one-line resolution.
The Congress legislator further said that the no-confidence notice against the speaker was being withdrawn. The opposition parties had given a notice of no-confidence against the speaker on 5 March, alleging that he was biased in conducting proceedings of the House.
They had also criticised him for the passage of the motion of thanks on Governor Ch Vidyasagar Rao's address without any debate, thus allowing the government "to run away from debate".
Last week, the opposition members had demanded that the notice of no-confidence be admitted and taken up for discussion in the House. Chief Minister Devendra Fadnavis had later told the members that appropriate decision would be taken on it after consultations. However, on 23 March, Fadnavis moved a motion of confidence in the Chair, which the House had passed with a voice vote.
The sudden development had left the Opposition parties stumped as they did not get a chance to speak on it.
The chief minister on Monday justified his action of getting a trust motion passed in favour Bagde when a no-confidence notice against the latter was pending. Citing a "precedent" during the Congress-NCP rule, he said, "In 2006, the then chief minister Vilasrao Deshmukh got a trust vote in favour of his Council of Ministers passed in the House without a prior notice and listing of the issue on the day's agenda."
"When you didn't find anything objectionable then, why are you opposing it now?" Fadnavis asked the opposition members in the House.
He said there was no difference between an Assembly speaker and a chief minister (in terms of moving no-trust motion). The ongoing budget session of the state Legislature would end on Wednesday.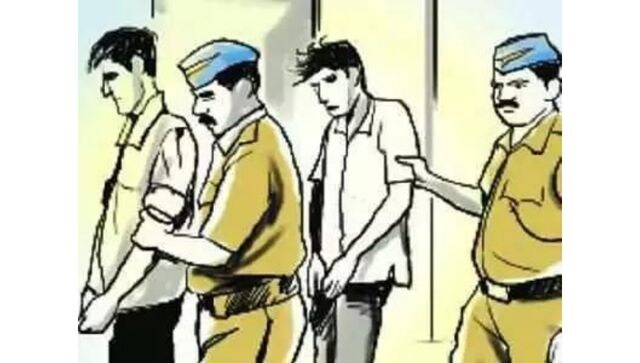 India
Four dacoits who looted goods worth Rs 17.2 lakh in Maharashtra's Palghar have now been arrested. Read more.
India
Six people including two women were traveling in a car to Nanded after visiting a temple at Tuljapur when the car collided with an oncoming bus of the Maharashtra State Road Transport Corporation
India
According to police 51 Naxalites have surrendered since 2019