Maharashtra Legislative Council bypoll for seat vacated by Narayan Rane to be held on 7 December, says EC
The by-election to the Maharashtra Legislative Council seat, vacated by former chief minister Narayan Rane after he quit the Congress, will be held on 7 December
Mumbai: The by-election to the Maharashtra Legislative Council seat, vacated by former chief minister Narayan Rane after he quit the Congress, will be held on 7 December, according to the Election Commission of India.
As per the election schedule announced by the EC on Tuesday, the result will be declared the same day after the polling.
The vacancy in the upper house of the state legislature is from the MLA's quota.
The filing of nominations will begin on 20 November and the last date for it is 27 November, according to the schedule put out by the EC on its website.
The scrutiny will be done on 28 November and the last date for withdrawal of nominations is 30 November.
Rane had in September announced his resignation from the Congress amid indications that he was veering towards an innings in the ruling BJP.
The 65-year-old Maratha leader, who was the chief minister in 1999 while in the Shiv Sena, had also resigned as a member of the Maharashtra Legislative Council.
After quitting the Congress, Rane formed his new political party — Maharashtra Swabhiman Paksh. In October, he said Chief Minister Devendra Fadnavis had invited him to join the BJP-led National Democratic Alliance.
The BJP has 122 MLAs in the 288-member Maharashtra Assembly.
Its ally Shiv Sena has 63 members in the lower house. The Congress and the NCP have 42 and 41 MLAs respectively.
Besides, PWP and Bahujan Vikas Aghadi have three members each, AIMIM has two members, Rashtriya Samaj Paksh, CPM, SP and MNS have one member each and there are eight independents.
The BJP enjoys the support of four independent legislators.
The Shiv Sena, another major player in the state, despite being a partner in the ruling alliance, has expressed reservations over Rane's entry into the NDA camp and his possible induction into the cabinet with a prime portfolio.
According to political observers, the Shiv Sena's role will be crucial in the Legislative Council bypoll.
If a sizable number of Shiv Sena MLAs remain absent or vote against Rane in the event of his contesting the poll the results could be shocking for the BJP, said an observer.
Rane had lost the 2014 Assembly polls from Malvan. He made an attempt to enter the Assembly in April 2015 in a by-election from Bandra (East) but lost to the Shiv Sena candidate.
He, however, was given ticket by the Congress to contest the Legislative Council election in June 2016.
News & Analysis
The Redmi smartwatch will feature sleep monitoring, heart-rate monitoring and guided breathing.
News & Analysis
The Redmi Note 10S is the fourth smartphone in the Note 10 series, which already includes Redmi Note 10, Redmi Note 10 Pro and Redmi Note 10 Pro Max.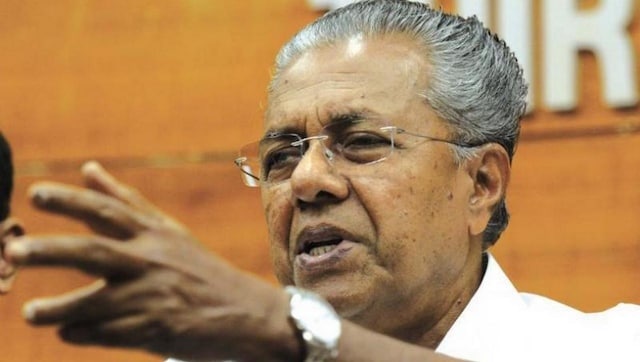 Politics
Along with welfare politics, the Left has also benefited from the significant shift in Kerala's political landscape with the rise of Hindu nationalism