Maharashtra farm loan waiver: One month after scheme's implementation, 77 lakh farmers still in the dark
Maharashtra's historic farm loan waiver scheme, the 'Chhatrapati Shivaji Maharaj Shetkari Sanman Yojana' (CSMSSY), is stuck in limbo, with technical errors marring its roll-out
Maharashtra's historic farm loan waiver scheme, the 'Chhatrapati Shivaji Maharaj Shetkari Sanman Yojana' (CSMSSY), is stuck in limbo, with technical errors marring its roll-out. The problems have plagued lists of farmers liable for the scheme, duplication of beneficiaries' names, incorrect Aadhaar card details, etc. These reasons have meant that over a month after Chief Minister Devendra Fadnavis launched the scheme, there are still only about 5,000 farmers who are able to avail of its benefits. The other 77 lakh farmers in the state are still waiting for their waivers.
The waiver was announced by the Maharashtra state government five months ago. But different agencies — including DCC and nationalised banks, the government's information technology department, cooperation department, etc. — have all displayed tremendous lethargy and inaction, meaning confusion and uncertainty over the scheme persists to this day.
Furthermore, the state government has also failed to release details of banks, districts and district-wise breakdown of farmers' names. As revealed by Firstpost earlier, serious discrepancies have come up regarding the loan waiver process.
On 27 October, the state government released the first list of 2.39 lakh beneficiaries for whom Rs 899.12 crore was to be disbursed. It's been 25 days since that announcement. But there is no clarity on who these farmers are, and which districts they are from. Even banks' names aren't being released, neither by the cooperation department nor the IT department or the Chief Minister's Office.
It's been a month that state government officials are trying to bring out a clean, error-free list of beneficiaries. But for one reason or another, confusion still reigns supreme. There are 2.39 lakh accounts; 1.01 lakh of them are debt-ridden farmers, for whom the government is disbursing Rs 671.16 crore. The remaining 1.38 lakh farmers will get cash-back incentives of up to Rs 25,000 in order to repay their loans regularly.
Officials from the state government's cooperation department had said the total disbursement will be of Rs 899 crore, of which Rs 392 crore has already been transferred to 11 nationalised banks. After 25 days, however, the same officials aren't willing to reveal any further details — about banks, districts' names, or beneficiary farmers' names.
Cooperation minister Subhash Deshmukh had claimed the list has been verified multiple times, and is error-free. However, the minister has no proof to substantiate the claim that 2.39 lakh farmers in the state benefited from the scheme. "Till now, only Rs 370 crore has been disbursed, and 55,000 farmers have benefited from the scheme. The remaining farmers' concerns will be addressed soon. We're working round the clock," Deshmukh said.
When asked when would money actually show up in farmers' bank accounts, and when would the next list of beneficiaries be released, Deshmukh said his government is actively working towards it. "It takes time. The earlier government did this without cross-checking the list of names of farmers and other essential data. So bear with us for some more time," he added.
The first list which was released has been cross-verified multiple times, a senior official confirmed, insisting that it's completely error-free.
The state received 56.59 lakh applications from farmers for its loan waiver scheme. In all, there were expected to be 89 lakh farmers who could benefit from the scheme, but this figure was brought down to 77.29 lakh, and a budgetary provision of Rs 20,000 crore has already been made for the same.
The initial deadline for the scheme's roll-out was to be 18 October, the day before Diwali. But the first list of 8.4 lakh farmers released by the government included duplicate names and incorrect account details, while multiple accounts with the same Aadhaar number were also part of the list. These gaffes meant an "error-free" list is still from complete, and it could take the officials another month to prepare this. A senior official from the cooperation department said they were confident of completing the process before 2018, but time is running out for them.
Collectors' offices from Pune, Nanded, Sangli, Kolhapur and Sindhudurg have told Firstpost on condition of anonymity that they were reimbursing only those farmers who have managed to click pictures with the chief minister and guardian ministers.
In Pune, money was disbursed only to 26 farmers' bank accounts. The total number of supposed beneficiaries in Pune was 1,83,209. Sources close to the cooperation minister said the money has actually been deposited only into 5,000 accounts. We will first clear those names who have debt-free certificates and then move on to the others, he said.
On 18 October, the day the scheme was supposed to be rolled out formally, a list of 8,40,000 names was put up on the scheme's official website. Fadnavis, with guardian ministers of different districts, organised ceremonies where they handed out "no pending loans" certificates to some farmers. Proclamations were made about money transfers taking place the same day, but the government announced some delays. Finally, after it was revealed that there were many anomalies, the list was taken off the portal altogether.
The state government arranged supplementary provisions of Rs 20,000 crore in this year's Monsoon Session to fund the scheme. But when there were reports of a fund crunch, the government asked banks to utilise their own funds to waive off the loans, saying it would later reimburse them.
But in the face of rising challenges, Fadnavis has remained undeterred. He said that despite the many problems afflicting the scheme, they would have finished 75 percent of the work by 25 November.
One month after his earlier list with 8,40,000 farmers' names went up on the website, still only 5,000 farmers have benefitted. How the chief minister plans to finish 55 lakh more farmers in the next five days is a mystery to which only he has the answer for.
India
The NDRF is conducting rescue efforts in landslide-affected Taliye in Raigad, Porase in Ratnagiri and Mirgaon, Ambeghar and Dhokawale in Satara district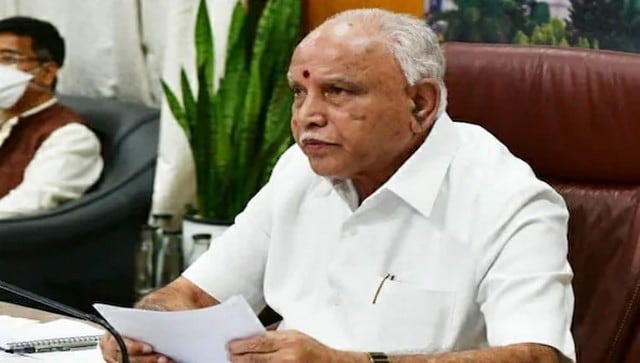 Politics
The 78-year-old Yediyurappa belongs to the older generation of politicians who started their service to the public as a teenager (in his case with the Rashtriya Swayamsevak Sangh) and did not hail from either a political or an affluent family
India
The Maharashtra chief minister made this suggestion in a virtual meeting held by the prime minister on Friday during which he took stock of the coronavirus situation