Maharashtra farm loan crisis: Largesse to sugar factories, utter failure of co-op banks and complicity of Congress-NCP
The current situation faced by the cooperative banks in the state is the making of a corrupt Congress-NCP regime.
No doubt, district cooperative banks have performed a great role in the rural economy. About 65 percent of the farmers depended on these institutions for loans. Remaining 35 percent went to nationalised banks. District banks have excellent network and reach into the rural areas of Maharashtra and have done remarkable work for farmers' welfare in the past. But today, these institutions are on a weak ground due to arbitrary loan distribution by bank directors belonging to Congress-NCP parties. How did this situation arise?
When the Congress-NCP alliance was in power they created Vijay Mallyas in every district. Today they are trying to cover their misdeeds by howling in the name of farmers. By now, it is quite clear how Mallya got support from, then UPA government led by Congress. Despite his inability to repay, loans were sanctioned to him breaking all the rules and regulations under the UPA government's pressure. Finally, Mallya defaulted Rs 9,000 crore bank loan and ran away from country and we are now trying to bring him back from England.
But in Maharashtra Congress and NCP have created many such Mallyas in every district by forcing cooperative banks to lend to institutions directly or indirectly connected to political leaders without following rules and regulations. These arbitrary decisions ruined rural financial support system of farmers and badly affected financial institutions to such an extent that today these distressed district banks can't give farmers even a small loan of Rs 10,000.
Cooperative sector has been a stronghold of Congress and NCP from the very beginning. Even today, they are dominant in this segment.
But taking advantage of this position these leaders issued extremely vulnerable loans which today turned in to NPA's in banks' account books.
For example, let's consider the case of two district cooperative banks.
First, consider Solapur District Cooperative Bank. Solapur District Bank's NPA (Non-performing asset) on 31 March 2017 is 516 crore. Out of this, major arrears were Aaryarn Sugar Pvt Limited (Rs 131 crore), Vijay Sugar Pvt Ltd Karkamb (Rs 113.60 crore), Shankar Sahakari Sugar Factory (Rs 33.39 crore), Sangola Taluka Sahakari Sugar factory (Rs 37 crore), Shivranta Education (Rs 6.15 crore), Shankarrao Mohite Charitable Trust Rs 27 crore) and Sharad Sahakari Sugar factory (Rs4.08 crore).
Another example is Sangali District Bank. Here, NPA increased to Rs 238 crore. Companies with major arrears included Manganga Sahakari Sugar Factory (Rs64.79 crore), Nimai Devi Sahakari Sugar Factory (Rs 4.25 crore), Vasant Dada Shetkari Sahakari Sugar Factory (Rs 85.23 Crore) and Prakash Agro Co-Op Industries Ltd, Sangli (Rs 3.29 crore).
Most of these companies which borrowed loans from district banks belonged to Congress NCP leaders. Some of these leaders are elected as peoples' representatives. Due to burden of these NPAs, banks are now in serious trouble, the establishments which got loan from these banks are also in bad shape.
The situation in other district banks is not too different. NPA of Solapur bank is 31 percent and other district banks are on same path. As per NABARD guidelines, district cooperative bank NPA should be 5 percent. But this norm was broken by these banks. Parbhani bank's NPA has reached to 30 percent, at the same time Nanded and Osmanabad banks NPA reached to 33 percent and 46.91 percent, respectively.
If one takes a closer look at many loan proposals, there has been no proper due diligence before giving loans, mainly the ability of the borrower to repay. When such ineligible borrowers claimed bank credit, poor farmer was left with no option to go to the private money lender. These farmers are facing a very difficult situation. He didn't get support from district cooperative banks, irrigation system were very poor, even in this difficult situation if the farmer grows something he cannot sell in the open market on account of the involvement of middleman, who have been exploiting farmers pushing him to suicides.
But, there are exceptions too. Those banks which have refused to bend to political pressure and throw away money are in much better financial situation. These banks sticks to their motto and gave loans to small farmers, who have been repaying promptly. Not surprisingly, their NPA levels are less than 5 percent and as per NABARD's guidelines. For example, Gadchiroli District Bank NPA is only 2.21 percent of total loans, Ratnagiri Bank has 2.17 percent, Sindhudurg Bank has NPA is 3 percent and Thane District Bank's NPA is 3.34 percent. This shows that farmers are sincere and ready to pay if they get financial support from bank.
The current situation faced by the cooperative banks in the state is the making of a corrupt Congress-NCP regime. Interested party lending has played a key role in destroying many of these institutions. This scenario warrants a closer look.
(The writer is spokesperson of the Maharashtra BJP. He tweets @keshavupadhye)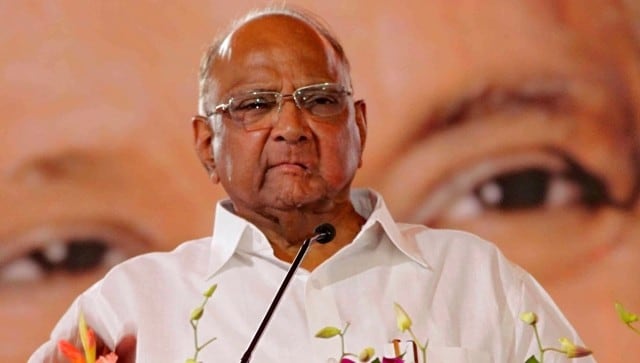 India
The NCP chief had undergone a laparoscopic surgery on his gall bladder at Mumbai's Breach Candy Hospital on 12 April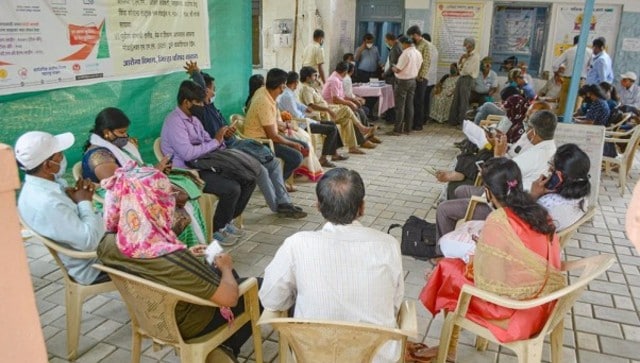 India
BMC will add at least 500 more public and private centres for the new vaccination drive. So vaccination for 45+ shall not be compromised or slowed down, said Ashwini Bhide, BMC's Additional Municipal Commissioner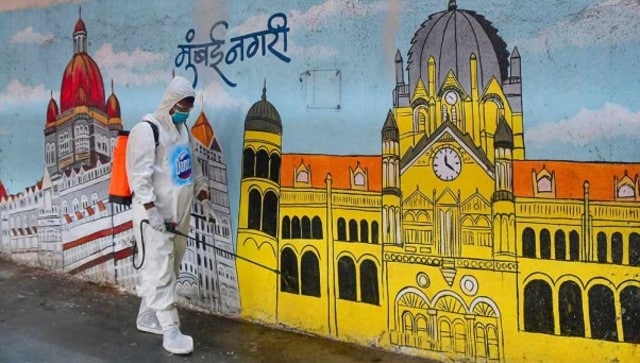 India
The Maharashtra health minister said the second wave could plateau by the end of May, but the third wave would pose more challenges for the state administration