Maharashtra drought: People of Marathwada are angry with all parties, Prithviraj Chavan tells Firstpost
Former Maharashtra chief minister Prithviraj Chavan in a freewheeling chat with the Firstpost team in Mumbai touched upon a number of subjects from Marathwada drought, what Devendra Fadnavis should do and how Narendra Modi should stop being a BJP's Prime Minister.
By Simantik Dowerah and Yael Ajgarni
Editor's note: Newsrooms and newsmakers feed off each other. There's no life for the one without the other.

Yet, newsrooms — the hub of news production operations — live in their own world of computers and keyboards, and newsmakers in their own. The twain rarely meet.
This physical separation is not just a logistical necessity, but a professional virtue. It is a tenet that ensures that news-writers are free from the influence and impact of events on the ground, unlike news reporters who are in the thick of things.
But interpreting and analysing newsmakers from a distance, just from the headlines they make, has its own set of problems. The separation from events and their complete dependence on secondary and tertiary sources of information can make newsrooms susceptible to facile stereotyping, labelling and, hence, bias.
That is perhaps why rules come with exceptions. The occasional rub with newsmakers can have the refreshing effect of broadening the newsroom's perspective. The Firstpost newsroom found that out when we invited Prithviraj Chavan, the former chief minister of Maharashtra - he preceded the incumbent, Devendra Fadnavis - for an interaction. An engineer from BITS, Pilani, and alumnus of the University of California, Berkley, the suave Chavan gave the newsroom a first person account of issues of politics and governance that can come only from a person who has run India's biggest economy (Maharashtra) and the prime minister's office. There were valuable learnings for the newsroom which today has better appreciation for, if not understanding of, the Marathwada drought, which will reflect very soon in our coverage of the issue.
Chavan also broke the unitary mould we try to fit all our politicians into. The interaction with him made us reflect on how readily we label people and professions. So, once in a few weeks, the newsroom will chat up newsmakers for getting fresh perspectives on events past and current. Below are the highlights of the interaction with Chavan, the first in a new series of interviews we are kicking off on Firstpost called Firstperson.
See, we are good at labelling!

Maharashtra's accidental chief minister
A mechanical engineer by training and dealing with not-so-politically-cool portfolios like science and technology, earth sciences apart from serving as a junior minister in the Prime Minister's Office, Prithviraj Chavan was content with whatever he was handling under prime minister Manmohan Singh's second innings in South Block.
This went on until the time the Maharashtra government was shaken by the massive Adarsh scam which directly embroiled then chief minister Ashok Chavan into its vortex. Given the massive public outrage, the Congress top brass realised that the state should immediately have a new and clean chief minister to mitigate the crisis to some extent. As speculations continued, a phone call from 10 Janpath decided who's the next Maharashtra chief minister.
"It is quite a surprise to me when one late night, almost about 3 o'clock, I got a phone call from Mrs (Sonia) Gandhi. And while the change in Maharashtra was on, because the chief minister had resigned and then new chief minister was being looked at, they were searching for a new name, and we were all curious to who'd become the next chief minister of Maharashtra," said former Maharashtra chief minister Prithviraj Chavan in a freewheeling chat with Firstpost.
"I had not formally applied or even discussed or shown interest in going because I was doing extremely interesting work in Delhi, a very very heavy responsibility in Delhi and my responsibilities grew by the year since I became a minister in Delhi in the May of 2004 when the UPA government came into power," he said.
"The person told me that 10 Janpath was calling. Nothing else needed to be said as I knew what was happening. At 3 am who would call you? And the formality of informing me which Mrs Gandhi did, telling me that you will have to go tomorrow to Mumbai. We have decided that you'll be the next chief minister, and then I had to do the formalities, prime minister was leaving for a foreign country at 9 o'clock. I went and met him at 9 o'clock and resigned. He asked me what to do now, who is going to replace you? So we discussed some names, put some arrangement in place and I was sworn in the same day at 4 o'clock," Chavan said.
A stranger in the midst
Always known to be a clean politician, Chavan was a natural choice given the other Chavan allegedly sank the party's image with the high-profile Adarsh scam. However, the only question was the new chief minister's popularity quotient as he was considered among the elite.
"I had never worked in Maharashtra before, and that was one thing that was held against me whenever any leadership issue was brought up. People used to say look he is not handled Maharashtra, never worked in Maharashtra, how will he work here, how will he deal with MLAs and local issues? So, that was fine. But Maharashtra was a very interesting exercise," Chavan said.
Scorned in scorched Marathwada
"I made a point to chief minister that he should take the initiative to bring the Opposition on board because the situation today, forget the ruling party, even we, MLAs cannot go to Marathwada now. We will be beaten up. It is that bad."
Ironically, those who might beat up the MLAs are the same people who elected them in the Assembly polls in October 2014.
Chavan uttered these words when he explained the seriousness of the drought situation in the state's Marathwada region. Suave, sober and sharply dressed, the former UPA government minister's spotless white attire was in stark contrast to the dark days Marathwada has been dealing with in the last few months.
"And this drought, as we are sitting here today, there are at least three-and-half, four, four-and-a-half months to the next monsoon — 15 June. In some places, it is July and in Solapur and the southern regions, August. So how will you sustain?
"The present drought and water crisis that Maharashtra is facing — and Marathwada in particular — is something the country has never seen before. Now MLAs are scared of going to Marathwada. I think this drought and the water crisis in Maharashtra is unprecedented in its magnitude. I hope I am wrong and that this is not a doomsday scenario," the legislator from the South Karad constituency said.
Describing Maharashtra as the second largest Indian state in terms of land area and having the largest economy among equals, the former chief minister expressed concern over the poor percentage of irrigated farmland in the state.
"And of the land that is tilled, only 18 percent is irrigated. Now if you compare that, Punjab is 98 percent irrigated, Haryana is 90 percent, UP is 60 percent, Bihar is 60 to 70 percent or in that range. The national average of land that is irrigated is between 45 and 46 percent. We're at 18 percent. Only Kerala is lower than us. But Kerala doesn't have any land, so Kerala is a small state compared to, irrigation and agriculture is concerned. 18 percent is just bad. And that's why, when we look at Maharashtra's agricultural output, Maharashtra's agriculture on the whole, that has to always be remembered," Chavan said.
The geography of the state is such that conserving water offers challenges of its own.
"It rains in the western ghats. But then all the water goes to the sea and very little comes to the eastern part of the state. And this is a plateau where it is very difficult to take water to higher altitude. And that is why when rains fail, we have a crisis of unprecedented magnitude," the former chief minister said.
Sitting on a crisis?
Rains are from the gods, but lesser mortals in power (read government) on earth have to face flak when showers are scanty. Chavan was quick to blame the Centre and the Chief Minister Devendra Fadnavis-led BJP government for the water crisis and the drought.
"Somehow in the new governments in Mumbai and in Delhi, nobody has any ministerial experience or any administrative experience, barring a few — three or four in Delhi and one, perhaps two in Maharashtra. So there is also a sense of arrogance with getting a large majority in Delhi. In Maharashtra, also they got many more votes than any party previously got. And then this arrogance that they bring to the table: That previous governments didn't know anything, they are all fools, they took all decisions, they are all corrupt, so only we know what is right," he said.
Chavan said that even the alliance partners are not happy with the manner the state is handing the drought crisis.
"And in that arrogance they are taking decisions, taking things for granted and paying a huge price, so much so that even their alliance partner Raju Shetty from the Swabhimani Shetkari Sanghtana, publicly acknowledged that the government of Ashok Chavan was much better in handling the drought. He is an alliance partner. He is one of the persons in line to become minister. People are openly taking about it now. The point is they have just not understood the gravity of water crisis in Maharashtra and why they have not done that is something I don't know," the former chief minister said.
However, of late, the state government is making some moves to tackle the crisis.
"We had a meeting in the Assembly this (8 March) morning, where both the Speaker and the chairman of the Assembly came to 15 or 20 of us. The entire cabinet went there (Marathwada). They had to hold meeting meetings virtually in a military camp. One person threw a pouch of milk on a minister, and then a personal assistant got angry and he beat up the person. And it's all on the records. It is bad," Chavan said.
He felt that the government has pressed the panic button, but the cabinet visit was unnecessary.
"They should never have done it and now the situation is such that they will not be able to go there at all. But that doesn't solve the problem," the South Karad MLA said.
Congress can't be blamed
Chavan, however, did not blame the governments run by his own party earlier for the watery mess.
"It's not easy to fix for anybody. The point is when I came here, I realised that a paradigm shift was needed. That this large dam business was not workable for many reasons. And that large dam was deliberately chosen, and behind that was huge contractor pressure. I'm clear about that. A dam requires land acquisition; a dam requires rehabilitation of people. If there is forest land involved, the dam requires payment of compensation for afforestation. A dam requires money to build. The most lucrative part is building that dam. The contractors are only interested in that, nobody is interested in the dam," he said.
Languishing in Latur
Chavan was concerned that water scarcity was fast spreading to urban centres like Latur.
"Latur district has given two chief ministers to this state: Shivajirao Patil Nilangekar and Vilasrao Deshmukh. Latur city is getting water every 25 days, today. And my assistant comes from Latur. His relations have migrated already. They are all well-to-do people. One has migrated to relations in Thane where his family lives and other has permanently decided to go to Pune," the Congress MLA said.
"The state government should have thought of an alternate contingency plan — which they failed to do," the former chief minister said.
'Goodbye industry'
Even as farm lands are rapidly turning into dry lands, the urban and industrial areas are also bearing the brunt of water shortage.
"In Aurangabad, we wanted to promote the city as industrial belt which is a part of our Delhi-Mumbai Industrial Corridor. We wanted to propose Shendra in Aurangabad as one of the NIMZ (National Investment and Manufacturing Zones) places. I'm very fond of industrial townships and in my urban development policy, I tried to promote that concept. But what industrial development and what 'Make in India' and Rs 8 lakh crore investment is the Maharashtra government talking about? The commissioner of Aurangabad has said the city will not have any water for agriculture or for industries. It is only reserved for drinking. Which investment will come in then?" Chavan asked.
"They (the investors) will bring bags full of dollars (in FDI). Please tell them to also bring a tanker-full of water," the former Maharashtra chief minister said.
Chavan made it clear that big dams are no solution for Maharashtra's water woes.
"The planning of dams was bad. The famous Jayakwadi dam in Aurangabad was politically built to a very large size and it never gets filled. Today, Jayakwadi is at the heart of Marathwada and without Jayakwadi, the whole of Marathwada will collapse. The water level today is, I think, minus 14 percent in Jayakwadi. So naturally, the commissioner had to say no water except for drinking. So, goodbye industry. How will industry come there without any water at all? So there is a serious crisis. And the government is not really looking at it," he said.
Congress and climate change
When asked if the Congress party discussed climate change in its meetings, Chavan smartly pushed the onus on the government.
"Actually, what happens at the national level — particularly when you're in government — the environment minister would really drive the policy and what is to be done about climate change, what you will say in the COP meetings wherever they are being held and so on. Jairam Ramesh was piloting it for many years, then Jayanthi Natrajan came along. You know the Department of Environment has created the Conservation Act, Project Tiger and all that. So, you go back to Indira Gandhi's time, or Rajiv Gandhi's time, we were completely pro-conservation as much as possible," Chavan said.
"In the climate change debate, the minister who is in charge of the environment portfolio, led the Congress policy. Now whatever briefings were required were done by that minister to the leadership or the closed group of working committee members. But that is largely a government position, not so much the party position. And the party position or the government position was that Indian interests must be protected," the South Karad MLA said.
Advice to Devendra Fadnavis
For a first time chief minister like Fadnavis, his predecessor also offered a word of advice on how to face this unprecedented water crisis.
"There are two things. One is something immediate like what you do today in next four months. The second is what you do in the slightly long term. I realised that we have messed up the large irrigation projects completely. Technology has to be brought in. How do you make it so that that plants survive, what species should the plant be, where should it be planted? First, clean up all the government areas," Chavan said.
"We have to complete the last mail large irrigation projects and for that we need money. And that money has to come from Delhi. One of the things the government could have done is to do away with debt right away," the former chief minister said.
Ambushed by Narendra Modi
No matter how critical the Congress is of Prime Minister Narendra Modi, the party however admits that it was caught unaware by the political tsunami from Gujarat. Apart from the tech-savvy Modi that took Congress by surprise, there was another area where the Grand Old Party was at a loss.
"I think the whole Modi government is about lot of hype, lot of advertisement. Media publicity is used very effectively, including the use of Hindi, which we failed to do. All our leaders are not very comfortable in Hindi. You saw the Kanhaiya Kumar effect, you know what Modi did with it too. So I think we failed there and he succeeded and used the technology and all sort of things. We couldn't really meet his challenge frankly," Chavan said.
But the South Karad legislator was quick to add a caveat.
"I think he has oversold, obviously. He doesn't know where to stop. He somehow is not able to understand that he is the Prime Minister of the whole country. There is only one Prime Minister. He is Prime Minister of all of the country, not only BJP. He is still in the campaign mode. He doesn't miss one opportunity to make snide remarks against our leadership, which is not required," Chavan said.
The former chief minister felt that most of the decisions taken by the Modi government at the Centre are superficial.
"Now every single announcement that is made is flawed, without adequate planning, without adequate diligence. How do you succeed and what steps are required? Nothing! So every single step, whether it is Digital India or anything else includng the Smart City project — I am a very very strong critic of that particular project. It is completely ill-conceived. And I think it will be wound up and redone. But because of prestige they may not do it," Chavan said.
The trade called Opposition
Used to power too much? Perhaps. At least, Chavan thinks that the Congress party is yet to learn its business as an Opposition party.
"The Congress in Maharashtra has not been a very effective Opposition and the only explanation that I can give is a lame excuse, but it is that we have been in power for 15 years. So we don't know how to be in Opposition. So we're learning. And one year on, we're just beginning to learn how to be in Opposition," he said.
However, he is confident his party will put forward a stiff challenge in the ongoing Maharashtra Budget Session. Well, the 44 Congress MPs in Lok Sabha are stalling Parliament too often than not.
"I think we'll now put up a strong challenge to the government. They are doing a very good job in Delhi. It's just 44 people out there," the former Maharashtra chief minister said.
Although in the Opposition corridor, Chavan hopes that his party has a fairly good chance to return to power.
"I'm not even sure whether the present Maharashtra government will last, because it is anyway only a minority government and we hear rumours that the Shiv Sena may not be with them during the BMC polls in Mumbai. Something else may happen," he said.
In any case, there is a role for the Congress to play, even if it is on the opposite side of the treasury benches.
"Congress also must play constructive role. There is not a doubt. The government must be arrogant to say that we don't need anybody and we have full majority and all of that. The beauty of the Indian Constitution is that the checks and balances that you've built into it — that's where it works. It can be done, a better relationship can be achieved. But one thing is certain, if the BJP continues with this Hindutva agenda, then I think there will be no meeting around whether it is GST or anything else," Chavan warned.
Is Make in India a marketing gimmick?
"For Make in India, openly I have said that I wish that programme succeeds. We owe it to our young people, the graduates, the engineers, the MBAs who are going out, who are not getting jobs today. Then if it succeeds, they get a job. But the way the government is going about it, it is not going to succeed. It's all again a marketing show," the former Union minister of state said.
Chavan said that the Make in India event in February was nothing but a stunt.
"From Day One, I have been telling them to place on their website the Rs eight-lakh-crore-worth of MoUs that they have got. Who is doing the breakdown? Which company, where, what investment, what job creation and what place and all that. They are not going to give this information. It's all fraud. They virtually caught hold of people and told them to sign some piece of paper," the former chief minister said.
A staunch critic of the Make in India programe, the Maharashtra MLA made it clear that lots needs to be done for the programme to succeed.
"I think a lot more is required for Make in India to succeed. Nobody invests because somebody went and shook hands or Modi went to America and visited the headquarters of a company. They invest only if you're going to make definite profit. I mean unless that is proven, there is a whole army of people there deciding location policy, whether to got to China or to India, whether to go to Bangladesh or build a textile unit here. So it won't automatically happen because you took a photograph at an event, a lot more has to be done," Chavan said.
Limping economy, Budget baggage
Expressing his opinion about the state of affairs in the Indian economy, the South Karad MLA did not appear appreciative of it.
"There is a grave crisis in the Indian economy. Particularly the banking crisis, the NPA crisis. We don't know what the real numbers are. But perhaps you know, it worries me now personally, that entire growth story of India in last 8-10 years has been bloated because of these NPAs. Whose money was it? It is public money, bank money and then topline was shown in a huge profit, we don't know what the truth is," Chavan said.
His comments for the latest Union Budget was bereft of praise as well.
"This is Budget for Bharat, rural development budget, election budget. This is all nonsense. It is nothing at all like that. The budget is already prepared, and the way they wanted. Then somebody told Arun Jaitley to give it a rural twist, which he tried to do it in his speech. Otherwise it's fraud," the former Maharashtra chief minister said.
Hope for Bankruptcy Code, but GST locked in ego tussle
Chavan did not agree with the accusation that Congress is hell-bent on blocking reforms particularly the Goods and Services Tax, or GST.
"I agree with you that the bankruptcy code and the GST are the two most important reforms that must happen in the country, without a doubt. But it also not true that Congress obstinately opposing. Let us ask, has anybody asked Mr Modi why he opposed GST for seven years when he was the chief minister of Gujarat. People conveniently forget that. Now, it doesn't mean because he opposed you should also oppose, not true. They brought in some new features just to make sure why they did oppose for seven years and why they are not bringing it up. Although GST would be the desirable change in the right direction," the former chief minister said.
"After all it was our enactment, let's not forget that. Whether to write 18 percent in the Constitution or in the law that's the only difference. I think it's a matter of ego. The point is that it is the government's responsibility to pass government business, they should have walked across and they should've talked to somebody saying let's not sit on formality. But unfortunately the arrogance I talked about, the arrogance of 282 seats, that prevented. They've realised it now," Chavan said.
A part of the culture
The former chief minister was quite critical of the beef ban that the BJP government enforced in Maharashtra.
"I don't know how many of you have lived in America, you see it is a part of their culture. When you're travelling anywhere, you carry dried beef called beef jerky. The mother would always put a small packet into the bag like in Maharashtra, tikhat mittache ladoo, in Marathi. We carry small ladoos and the mother will always put it in 'beta tumko khaneko nahi milega toh you eat this'. Similarly thats the part of their culture. It's dried beef. Six months imprisonment in Maharashtra, if you're caught with it. What nonsense!" Chavan said.
Delhi was great but Maharashtra is...
It was tough for Chavan to figure out where he liked the job more -- in Delhi or Mumbai.
"That's a difficult question. So I'll tell you. Delhi I started out as a Union minister. After the new government came in power 2011 I got four more. As a PMO minister I had to look after atomic engineering space. Being a hardcore engineer is your first love. Then finally when election happened, I told prime minister, I've been a minister of state for five years. I deserve a promotion. You make me a cabinet minister. He said 'Mai kya karunga'. What do I do? So he found a unique answer to that while I continued to be MoS even after the 2009 election. He gave me whole independent charge of science and technology which has been a beautiful experience about one and a half year," the South Karad MLA said.
"About seven portfolios I was looking at one time or the other and many of them science, which I loved. Not many people like science and technology because they're considered politically lightweight and they don't like why enjoyed it. So it was great fun. I travelled a lot. People don't realise because India science minister was such an important (position) that at any given time, almost 20 science ministers (around) the world wanted to meet and shake hands. Not because of what we are today but the potential that India had. The work that Indian scientists do in America. They had such an awe. I went to North Pole, the Norwegian minister accompanied me from airport to North Pole all the way. Three days she was with me," he said.
Yes, the Delhi experience was great but the former chief minister did tell us what he thought was more challenging.
"As I said, probably I would consider only few or four positions in the country more important than the (Chief Minister's Office) this state. So I enjoyed Delhi very much, but this was far too important," Chavan said.
World
The funding includes $3.3 billion under the IMF's Extended Credit Facility and Extended Fund Facility programs and $1.4 billion under the new RSF, which aims to help vulnerable middle-income countries and island states.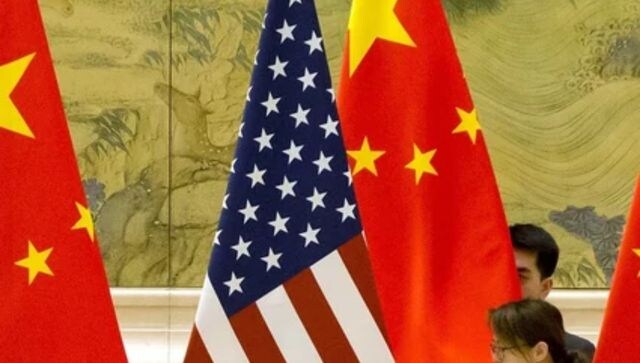 World
The Chinese economy is reopening after a COVID-19 resurgence killed tens of thousands of people and shuttered countless businesses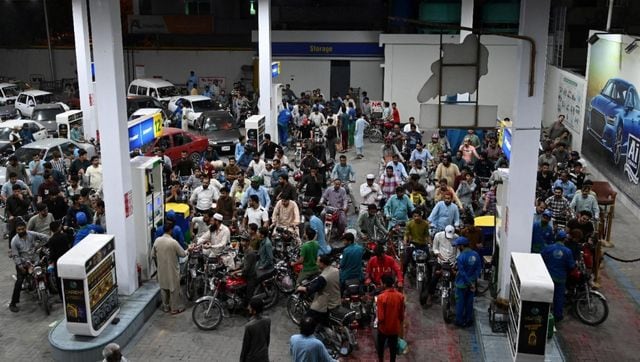 World
IMF team would be in Islamabad from 31 January to 9 February to hold talks with the officials over the implementation of its conditions attached with the assistance package