Sanjay Nirupam rules out Congress-MNS alliance for 2019 polls, cites 'vast difference' between parties' ideologies
Mumbai Congress president Sanjay Nirupam on Wednesday ruled out any alliance with the MNS for 2019 polls.
Mumbai: Mumbai Congress president Sanjay Nirupam on Wednesday ruled out any alliance with the Maharashtra Navnirman Sena (MNS) for 2019 polls, days after party chief Raj Thackeray called for a united Opposition for "Modi-mukt Bharat".
Addressing a press conference, Nirupam said the Congress would never align with a party that believes in divisive politics.
"There is a vast difference between the ideologies of the Congress and the MNS. The MNS always tried to divide the people on the basis of language and culture.
"Raj Thackeray issues threats. His party workers vandalise shops of innocent Mumbaikars, inconvenience commuters and none of this is done for betterment of the city," he said, adding that people of Maharashtra have already denied the MNS.
The Congress leader also condemned MNS workers' act of vandalising Gujarati signboards in city and neighbouring Vasai on Monday, hours after Thackeray gave a clarion call for "Modi-mukt Bharat".
Nirupam said Mumbai has become "unsafe" because of the "violent tactics" being adopted by the MNS. "This is an internal terrorism," he said.
Find latest and upcoming tech gadgets online on Tech2 Gadgets. Get technology news, gadgets reviews & ratings. Popular gadgets including laptop, tablet and mobile specifications, features, prices, comparison.
Politics
The actor said she met the governor as a citizen to tell him about the 'injustice' meted out to her and added that she has nothing to do with politics
Politics
In an apparent dig at Union minister Arjun Ram Meghwal, Raut said did those people recover by eating 'Bhabhi Ji Papad'. Meghwal had come under fire after he claiming that the ingredients of a papad brand help in the formation of antibodies needed to fight COVID-19.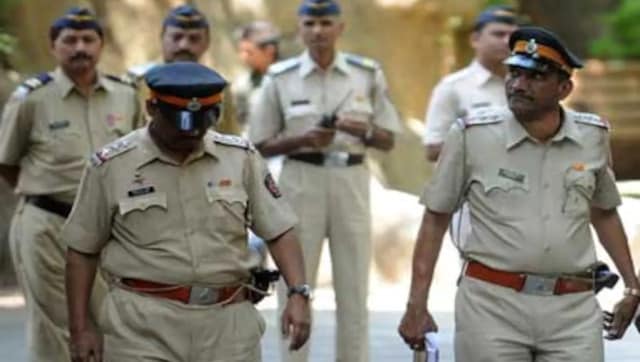 India
The incident took place around 11.30 am in Lokhandwala Complex area in suburban Kandivali, an official said