Maharashtra civic polls: BJP's new hold on state has made it 'Congress-mukt', but it's Shiv Sena that's humiliated
The Maharashtra Assembly election was typically regarded as a four-cornered fight between the Congress, NCP, BJP, and the Shiv Sena.
It's quite amazing how things alter rapidly after one sweeping change. Notwithstanding the truism about public memory being short, it's still incredible that just three years ago, the Maharashtra Assembly election was typically regarded as a four-cornered fight between the Congress, NCP, BJP, and the Shiv Sena.
Cut short to the massive stunner by the BJP which swept the elections to the Maharashtra civic corporations and district councils. A crowning glory of sorts was bagging 82 seats to the filthy rich BMC, just two short of the Shiv Sena. In one swoop, it appears that the BJP has reduced the four-cornered fight into a two-pronged one.
Indeed, things seem to only be getting increasingly better for the BJP in every state and every election: from giving nightmares to its opponents in the ongoing UP polls and sweeping the Odisha panchayat elections by improving its tally by an insane 850 percent to the BMC victory now.
As Firstpost columnist Sreemoy Talukdar sums it up, Maharashtra CM Devendra Fadnavis has emerged as the "Man of this Match". But the roots lie elsewhere. To hazard an informed guess, one can trace them back to Amit Shah's decision to make Fadnavis the CM defying all caste and other calculations. This has proved to be both prescient and far-sighted: one, Fadnavis was a greenhorn catapulted directly to the Chief Minister's seat; two, he came with no baggage like say a Pankaja Munde, and three, he's revealed himself to be a quick learner, deftly manoeuvring his way in Maharashtra's intrigue-filled, and highly inter-networked political system where purportedly everybody is related to everybody else.
The aforementioned columnist explains the astonishing success of Fadnavis thus:
Fadnavis has single-handedly made BJP a tour de force in the state by wiping out every other political force except the Shiv Sena. The Congress stands decimated, NCP is facing a wipe-out wile Raj Thackeray's MNS is facing an existential crisis.
Perhaps a singular political achievement of Fadnavis has been to almost neutralise the artful Sharad Pawar (indeed, there's no greater tribute to his artfulness than the fact that an opponent's government bestowed upon him the Padma Vibhushan). An excellent Mint analysis provided the clues more than six months ago, and appears rather prophetic now when it said that the "Devendra Fadnavis government is systemically taking apart Sharad Pawar's empire built on sugar, APMCs, credit and irrigation."
The less that's said about the Congress the better, except for its BMC seat tally plummeting to 31, a fifty percent decrease. Indeed, ever since that fateful summer of 2014, it appears that voters are nonchalantly rejecting the party in state after state, poll after poll. Not that it means anything now, but when multiple rebellions broke out from "Assam in the east to Maharashtra in the west" as early as July 2014, the party has remained numb in denial, and at present has "resigned itself to death."
The rampant and frequent desertions will only escalate in pace and numbers as it faces a very real prospect of a huge drubbing awaiting it in Uttar Pradesh. But it's the Shiv Sena that truly stands humiliated in victory. Indeed, the BJP's tally of 82 seats in the BMC is a definitive case of "rubbing it in your face." The party continues to flounder notwithstanding Uddhav Thackeray's bravado resting entirely on the laurels of his father's legacy. There's really no plausible explanation for his repeated bouts of intransigence despite being a junior coalition partner in the Maharashtra Government. And this, after returning to power in 2014 after fifteen years of his party's political wilderness.
Indeed, in this context, we can recall how in the wake of the 2014 Maharashtra assembly electoral victory, the Shiv Sena almost immediately, began playing truant. But it was Amit Shah who refused to yield and eventually, the SS was forced to come around. Ever since, the Shiv Sena hasn't spared a single day without attacking its own ally.
Given all this, the Shiv Sena's refusal to have seat-sharing with the BJP and even worse, breaking the twenty-five-year-long alliance ranks as foolhardiness. And if this wasn't enough, its foul-mouthed campaign against its own partner in Government damaged its credibility. One can reasonably speculate that had Bal Thackeray been alive, he wouldn't have abused the Shiv Sena's natural ally, however grave the provocation. And now, Uddhav Thackeray comes across as power-hungry and now, perhaps as a sore loser.
And just like the Shiv Sena did in October 2014, it will now be forced to eat humble pie before the BJP if it wants to control the BMC. Indeed, as this Firstpost article puts it, Uddhav Thackeray's swagger will "further diminish Thackeray's standing."
Perhaps Uddhav Thackeray didn't take a lesson from Nitish Kumar's book. Nitish's ambition-fuelled breakup of a long-standing alliance with the BJP in 2013 proved fatal:
"It's doubtless that [Prashant] Kishor ran a competent campaign for Nitish Kumar but the very fact that he didn't have the guts to go alone, and had to eat a humble pie by tying up with his sworn enemy Lalu Prasad Yadav is revealing… in other words, Kishor's strategy indirectly ensured a resounding comeback for the RJD."
Or to put it bluntly, Uddhav Thackeray needs to realise that his own party members don't exactly look up to him with reverence like they did to his father. Or the fact that he's perhaps less than vigilant as Devendra Fadnavis is systematically consolidating his power in the state and there may soon come a time when an alliance with the Shiv Sena may no longer be needed.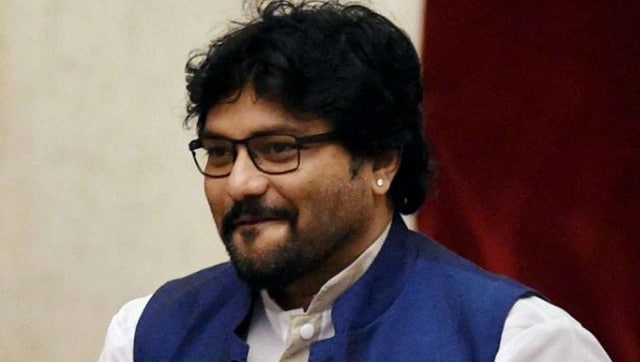 India
Supriyo, who joined the Trinamool Congress last week, said that his view on the matter may not have been liked by the BJP's top brass.
Arts & Culture
What brings the show back from the precipice of unbearable wokeness is that it stops short of cancel culture. It portrays heterosexuality without sneering at it.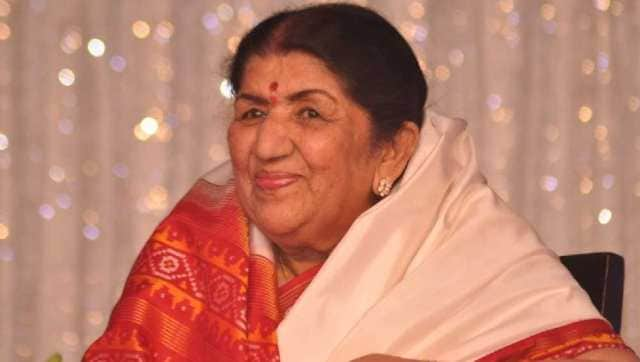 Entertainment
Narendra Modi wrote Lata Mangeshkar is respected for "humility & passion towards Indian culture."