Maharashtra Civic Election 2017: Even as BMC becomes richer, Mumbai continues to feel the crunch
BMC's budget is equivalent to the budget of ten other municipal corporations of India put together, including tier one cities of Bengaluru, Chennai and Kolkata, yet, this budget fails to fix the problems faced by Mumbaikars
The annual budget allotted to the Brihanmumbai Municipal Corporation (BMC) is a staggering Rs 37,052 crores. When an average Mumbaikar hears this number, he or she can't help but be amazed. After all, this amount, along with a fixed deposit of Rs 51,000 crores, is not being used for the welfare and upkeep of the city but rather to adorn the coffers in the iconic South Mumbai office of the municipal corporation.
To help you comprehend the amount of money at BMC's disposal, here's a fact: the BMC budget is equivalent to the budget of 10 other municipal corporations of India put together including tier one cities of Bengaluru, Chennai, Kolkata and tier two cities of Hyderabad, Pune, Ahmedabad, Jaipur, Nagpur, Nashik and Patna.
Yet, this budget fails to fix the problems faced by Mumbaikars. The residents' sufferings are further compounded by the number of lives lost due to the sheer callousness of the government.
Over 10,000 lives were lost due to tuberculosis, accidents in Mumbai's suburban railways and diarrhoea last year. While 28 percent residents commute as pedestrians, there is not a single stretch of walkable footpath in the city's suburbs. Potholes have taken away the lives of many a two-wheeler riders every monsoon.
Clearly, the corporation fails to effectively use the money it amasses by way of taxing Mumbaikars and state grants. If it were, the outcomes would be much better.
The breakdown of the budget is one of the biggest mystery to surface in Mumbai as Rs 11, 952 crores or about a third of the budget is categorised, bizarrely, as "others". The BMC conveniently swindles this big chunk without caring to maintain a system of transparency and accountability.
While services continue to harass Mumbaikars, the BMC talks big money. A general breakdown of the budget shows that Rs 5,570 crores is spent towards water supply and sewerage disposal, Rs 5,184 crores towards roads, traffic and bridges, Rs 3,694 crores is allocated for the health budget, Rs 2,852 crores for solid waste management and Rs 1,969 crores towards education.
What's alarming is that a provision of Rs 3,863 crores is made for road repairs and constructions in the city. The budget for this head alone is equivalent to that of the total budget of the Indore Municipal Corporation and it doesn't take a road engineer to guess that the huge potholes in the city have gobbled away the 'road repair' funds.
The money allocated for water supply and sewerage management, close to Rs 5,570 crores, is equivalent to the total budget of the Municipality of Hyderabad. But this is not all. The budget is bound to be increased in the coming years. It has seen a rising trend, with a 34 percent increase from the budget of 2013-14.
The BMC is a giant setup of bureaucracy with an estimated 50 percent or more of its budget going towards salaries and pensions alone of its 1.1 lakh employees. It is more than unfair for Mumbaikars to continue to pay exorbitant taxes for the operation of an agency that has stubbornly kept Mumbai from becoming a global city. On top of this, many of its employees are under the scanner for corrupt exchanges and rent-seeking harassment for getting work done.
A RTI revealed that a total of 2,067 BMC employees are facing interdepartmental probes, out of which 104 Class A employees (includes senior bureaucrats from the All India Services and Central Civil Services) are under the scanner, including 2 deputy municipal commissioners, three chief fire officers, 19 doctors and 44 executive engineers. The state of affairs is nothing less than appalling.
BMC chooses to pay its unaccountable bureaucrats handsomely and spend crores in capital expenditure, while the development of Mumbai takes a backseat.
An analysis by a leading daily pointed how over a ten-year budget period, with a total allotment of Rs 2.19 Lakh crores, only 18.3 percent or Rs 40,267 Crores was spent on the creation or maintenance of infrastructure. The remaining money went in several administrative costs.
The current state of Mumbai can be compared with its biggest dump yard, where garbage is piling up higher than the Leaning Tower of Pisa; so it does put the city on the world map, one way or another.
The author works with Free A Billion, an NGO that aims to empower Indians by creating a popular demand for a new set of rules 
India
The comment comes as BJP leader Devendra Fadnavis said that the Shiv Sena chief had covertly nurtured ambitions of occupying the top post in the state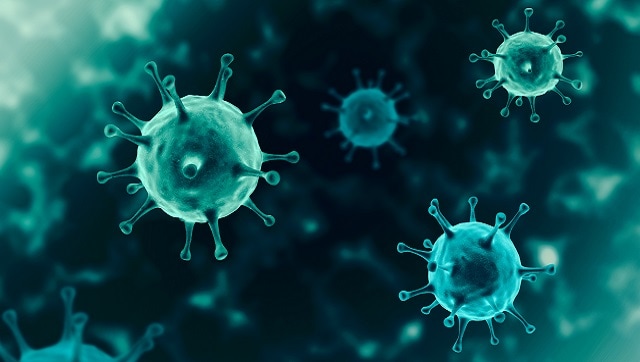 India
The death toll went up by 49 to 1,39,670 on Wednesday, while the state had reported 43 and 36 fatalities on Tuesday and Monday respectively.
India
Applicants who meet the MAH CET cut-off will then proceed towards the counselling process in order to get admission to BA/BSc, BEd (four years integrated course) and MPEd courses across colleges in Maharashtra