Mahagathbandhan 2.0? RJD seeks alliance with Left at the cost of Shahabuddin; extends olive branch to NDA dissidents
The RJD is considering expanding the ambit of the now weakened 'Mahagathbandhan' by forging an alliance with Left-wing parties and eying NDA dissidents.
The Rashtriya Janata Dal (RJD) is considering expanding the ambit of the now weakened 'Mahagathbandhan' (minus the JD(U)) by forging an alliance with Left-wing parties and eying NDA constituents Upendra Kushwaha and Jitan Ram Manjhi to counter Nitish Kumar and the surging BJP in Bihar.
In what could be termed as a major shift in approach, the RJD is ready to sideline Mohammad Shahabuddin, a criminal turned politician from Siwan, to placate the grievances of the Communist Party of India (Marxist-Leninist).
Shahabuddin represented RJD four times in the Lok Sabha before being debarred from contesting elections in 2009. RJD national president Lalu Prasad Yadav projected him as the party's Muslim face ever since he won from the Siwan Assembly seat in 1990.
Stung by Nitish's overnight decision to dump the Mahagathbandhan and form a new government with an old ally BJP, the RJD, under the leadership of Lalu's younger son and former deputy chief minister Tejashwi Yadav, is trying to garner support from other parties.
With the Congress already by its side, the RJD is trying to woo CPI(ML) which has three members in the Assembly. Aware that CPI(ML) will never side with it unless Shahabuddin is sidelined, the RJD seems willing to do that.
Party chief spokesman Shakti Yadav told News18: "Shahabuddin is behind bars and can't fight elections. So, the chapter is closed in a way. He is not an issue when a larger platform needs to be built to fight the BJP. You can understand what I mean,"
"When we organised the Bhajpa Bhagao-Desh Bachao Rally in Patna, CPI(ML) also extended support and this is the need of the hour to be united and fight the unholy alliance of the JDU and the BJP," Yadav said.
CPI(ML) state secretary Kunal fell short of saying that any talks had taken place with the RJD but agreed that if the situation demanded, an alliance with the RJD was not out of bounds.
"For it to happen, the RJD needs to do some course correction. Criminals like Shahabuddin are not the only issue. RJD should come on the streets to fight for the cause of people. We feel the constitutional set up of the country is under attack. This is a reality. But for coming together, the RJD should show some serious intent," Kunal said.
Bitter history
When the RJD was growing its base in Bihar, its leader Lalu tied up with CPI and CPM but CPI(ML) never joined the alliance. Bitterness with the RJD grew after Lalu purportedly engineered a split within CPI(ML). Having a similar vote base, the RJD planned to eat into the pie of CPI(ML) which was a force leading the poorer sections namely in Bhojpur, Siwan, Arwal, Jehanabad and in a few other southern districts.
In a tactical move, the RJD backed Maoist Communist Centre (MCC) and many CPI(ML) workers were killed in the armed struggle. However, CPI(ML) succeeded in overpowering MCC in the long run.
It all happened during the 1990s when Bihar witnessed many massacres on caste lines and CPI(ML) was pitched against the Ranveer Sena, representing upper castes. Even during that period, Lalu, a leader of social justice, tacitly supported the Ranveer Sena. Lalu famously said in the Assembly: "I will die but not allow CPI(ML) to grow."
Fearful of losing its base in the then central Bihar, Lalu aligned with Shahabuddin, who emerged as a leader and protector of land-owners in Siwan and adjoining districts and took CPI(ML) head on. In the ensuing bloody war, JNU students union leader Chandrashekar was killed in 1997 by sharp-shooters, allegedly at the behest of criminal-turned-politician Shahabuddin.
Since then CPI(ML) and Shahabuddin supporters don't see eye to eye and any conciliation is completely ruled out, it is easier for the RJD now to dump Shahabuddin on technical grounds as he can't fight elections. In the 2014 General Elections, Shahabuddin's wife Heena fought on an RJD ticket but lost by a huge margin.
So, the RJD leadership can easily share this seat with a friendly party. However, Kunal denied any such talk on seat sharing, saying that the elections were still far away and that before any such deliberations, they will try to unite the Left parties first.
Unease among NDA leaders
The Lalu camp is also trying to cash in on internal differences within the NDA. RJD leader Shakti Yadav said: "You can see how Hindustani Awam Morcha (HAM) leader and former chief minister Manjhi and Rashtriya Lok Samata Party (RLSP) leader Kushwaha are voicing their anger against the Nitish government. All is not well even within his own party JD(U)."
Manjhi is considered to be annoyed after his party was not given representation in Nitish's cabinet and his Z-plus security was withdrawn recently. He openly criticised Nitish for failing to implement prohibition law completely and also defended Congress vice-president Rahul Gandhi in the Somnath Temple row. On the other hand, Kushwaha, a junior HRD minister at the Centre, attacked Nitish for the 'deteriorating education system' in the state.
However, reservation visibly seems an issue over which Manji, Kushwaha and even some Dalit leaders of JD(U) have cornered Nitish. Interestingly, it was Nitish who started the debate by saying that he supports reservation in the private sector. He, in a way, tried to become the flag bearer of the movement. But it had a boomerang effect.
Not only Manjhi and Kushwaha but his own party leaders Uday Narayan Chaudhary and Shyam Razak have demanded that Nitish pass a bill in the Assembly and send to the Center. The RJD has extended support to them in a bid to ensure MY (Muslim-Yadav) plus Dalit alliance, which will be a formidable caste combination to beat.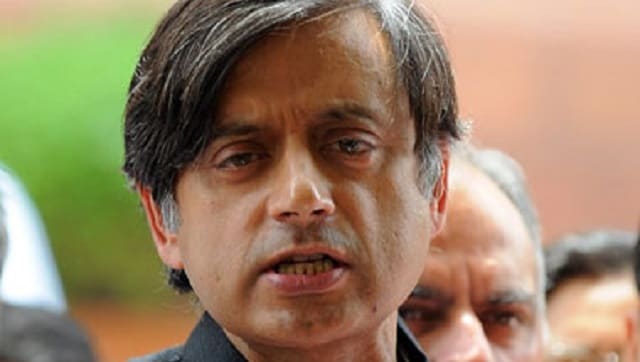 India
The 32-member Parliamentary Standing Committee on IT is scheduled to meet on Wednesday, for which the listed agenda is "Citizens' data security and privacy"
Politics
The 78-year-old Lingayat strongman said he had offered to resign two months ago with an intention to make way for others and asserted that he won't name a possible successor even if asked to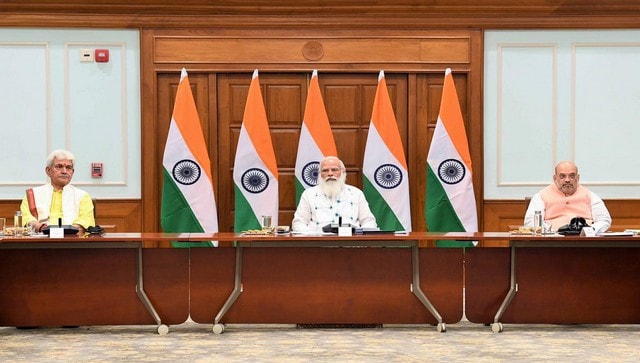 Politics
Let us look at a few smaller equations and solve the larger riddle where Opposition politics stands now