Madhya Pradesh Vidhan Sabha polls 2018: Test your knowledge of the state's electoral history
Here is a quiz to test your knowledge on the electoral history of Madhya Pradesh as it goes to poll today.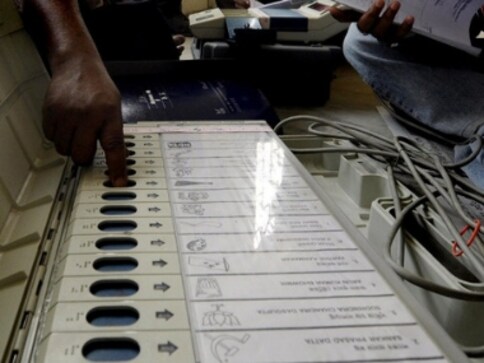 Madhya Pradesh will vote on Wednesday to either give the BJP a fourth successive term in power notwithstanding anti-incumbency or give a chance to the challenger Congress to break the saffron party's monopoly over power for the last 15 years.
The campaign has been high decibel, often marked by bitter personal attacks, with Prime Minister Narendra Modi and Congress President Rahul Gandhi leading the charge of their parties. The contest is mainly between the BJP and Congress though the Bahujan Samaj Party and Samajwadi Party are also in the fray.
Apart from Modi's appeal, the BJP is banking on the image of Chief Minister Shivraj Singh Chouhan and its organisational structure. Party President Amit Shah, Uttar Pradesh Chief Minister Yogi Adityanath and union ministers Rajnath Singh, Sushma Swaraj and Arun Jaitley campaigned in the state.
The Congress put up a spirited fight by raising issues concerning people and putting up a united fight by keeping the issue of leadership at bay. Rahul Gandhi sought to rejuvenate the state unit by appointing Kamal Nath as the party chief in April this year and naming Jyotiraditya Scindia, MP, as the campaign chief.
Among the 2,907 candidates in Madhya Pradesh, the BJP has fielded candidates for all 230 seats while the Congress is contesting in 229 seats leaving one seat, Jatara in Tikamgarh district, for Sharad Yadav-led LJD. The BSP has fielded 227 candidates and the SP is contesting 51 seats. There are 1,102 independent candidates.
Here's a quiz on Madhya Pradesh's electoral history:
also read
India
The inauguration of the new Parliament building on 28 May by Prime Minister Narendra Modi has stirred a huge row between the Opposition and the BJP. Congress and others argue that it should be the President and not the PM who should be at the opening event. But what has been the norm in the past?
World
Prime Minister Narendra Modi has redefined foreign diplomacy during his nine years in power. He has many firsts to his credit, visiting nations no Indian premier has gone to before and forging stronger ties with leaders the world over
Politics
Although he has kept up a constant string of criticism against the ruling dispensation, Rahul Gandhi seems to agree with Prime Minister Narendra Modi and the BJP on one critical issue – India's foreign policy