Madhya Pradesh polls: Will bag Dhar seat, says Congress' Hiralal Alawa as party workers fume over ticket to 'outsider'
Hiralal Alawa says Congress gave him a ticket because the party is 100% sure that he will be able to win the Dhar seat.
Dhar: Jay Adivasi Yuva Shakti (JAYS), a revolution of ideologies, started gaining momentum a few months ago with the leadership of Hiralal Alawa, a former rheumatologist from AIIMS Delhi, who actively spoke for tribal welfare in the reserved constituency of Dhar. However, the momentum came to a standstill after Alawa joined the Congress and filed his nominations from Manawar Assembly constituency on 9 November.
Alawa was accompanied by Congress stalwart Digvijaya Singh, who flew in from New Delhi to show his support and calm down rebel candidates coming out strongly against an outside candidate.
A Congress ticket to Alawa, while sidelining local candidates who had worked for the party, shocked everyone. While organising rallies and gatherings across Madhya Pradesh, Alawa had claimed that he would fight for the rights of the tribals by contesting 40 reserved constituencies across the state, independently. He, however, joined Congress, leaving JAYS divided into two groups. Some JAYS seniors in the organisation claim that this is not a political outfit but a social organisation, and the ones who want to make it political, will be automatically terminated from the organisation based on the pre-decided guidelines. Those who support Alawa, however, think that change can only be brought by contesting elections and making an 'Adivasi Sarkar'.
In a freewheeling chat with 101Reporters for Firstpost, Alawa opens up on JAYS and his political career.
What will happen to JAYS now? Have you joined Congress? Who will be the national convener now?
JAYS is a revolution and it will always go on. Accepting a ticket from Congress party doesn't mean that my thinking has changed. I was the one who made JAYS and its remote control is with me. Although I cannot participate in rallies and gatherings, I will always support the people. There are some differences of opinions and the JAYS members who were also trying to get a ticket from different constituencies of Dhar district are offended. It was very difficult to get a ticket while tackling nepotism, groupism etc. and being chosen by the party from a list of local leaders from the area. I was not even a member of Congress then. Now that I have bagged the ticket, next is winning the seat.
As the national convener of JAYS, you had promised thousands of tribals that you would fight for their welfare. After you were selected by Congress, not even a single JAYS-backed candidate filed their nominations independently. Why is that?
Joining Congress does not mean I have changed my decision and don't want to work for the welfare of the tribals. That is the reason why I wanted to enter into politics in the first place. That will be my agenda always. JAYS members have every right to do whatever they want. They would have received my support had they contested from these constituencies. They, however, chose to support me instead.
What will happen to 'Ab Ki Baar Adivasi Sarkar' -- the tagline given by you?
The All India Congress Committee (AICC) general secretary, Digvijaya Singh, had come to Manawar, where he made a promise in front of everyone to work for the tribals of the state. "Adivasiyo ka hit hi Congress ka hit hai," he had said.
In order to help you strike a chord with the local Congress workers and make the party rebellion stop, Digvijaya Singh had to fly in to show his support. Do you think this helped in bettering your relations with the Congress leaders from Manawar who were feeling betrayed?
The local Congress leaders who had worked in the area and expected a ticket felt bad after being denied a ticket from Manawar. Singh's visit helped us a lot in striking a balance with the other Congress workers in the area. Like Digvijaya Singh said, "Many candidates had asked for a ticket from this seat but keeping in mind the favorable conditions for the party, the ticket was given to Alawa. This is not a fight of a candidate but that of ideology." I believe in what he said.
It is an assumption that by giving you a ticket, Congress not only strategically killed your career, they made sure that by your acceptance, JAYS was divided in two groups. What do you think?
I think all these are rumours spread by the people who are jealous of me. Nothing of that sort has happened. Congress gave me a ticket because they were 100% sure that I will be able to bag the seat. About JAYS, it is a social group and we have our differences, but we respect one another.
Vyapam whistleblower Anand Rai, who was instrumental in arranging meetings for you in New Delhi with Rahul Gandhi and the Congress biggies and acted as a mediator for an alliance, was sidelined and denied a ticket from Indore. Do you think that was the right decision?
This was not right. He was promised a ticket by party seniors and at the last moment was denied. I spoke to all the senior leaders and told them about my views on this. I was promised by them that they would consider giving him some position in the government.
How did JAYS members feel when you told them that you are joining Congress?
I have not quit being a part of JAYS. Like I said, JAYS is not a political party, it is an organisation of ideologies and I will always be a part of it. When I told them that I was joining Congress, they were happy because we all needed someone who could represent us at Vidhan Sabha.
What are your plans for future and how will you use your position if you win Manawar Assembly seat?
I am sure that with the help of tribals, I will be able to bag the seat. All the promises that I had made to the tribals while campaigning for JAYS will all be fulfilled once I win from this seat. My focus will be unemployment, migration of young talents from these districts, education, health facilities, forest rights and PESA. Because of the lack of proper educational institutions in these districts, the youngsters are forced to go to other cities, I will make sure that really good institutes set their base here. I will also work for the development of a medical institute here. We will work for the upliftment of tribals and towards resolving their displacement problems.
The author is a member of 101reporters.com.
Subscribe to Moneycontrol Pro at ₹499 for the first year. Use code PRO499. Limited period offer. *T&C apply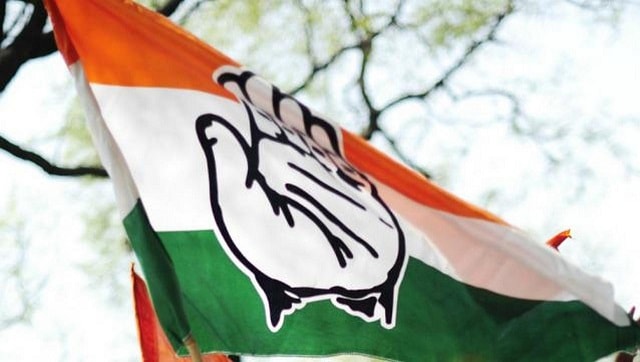 Politics
Among the leaders who quit is MS Vishwanathan, a prominent face of the Kuruma community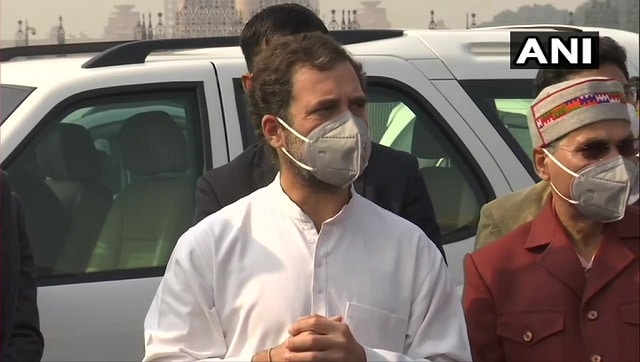 Politics
Expressing shock over Gandhi's statement last week that there was no 'dedicated' fisheries ministry, Narendra Modi had said that the NDA had made such a ministry in 2019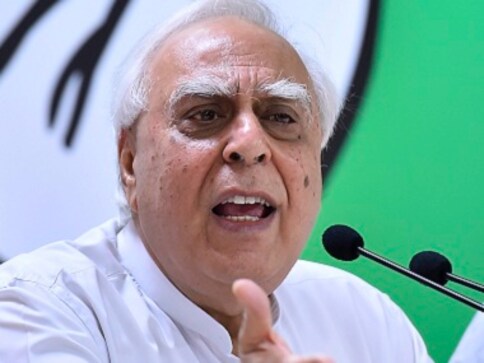 Politics
Sibal slammed the BJP for accusing the Congress of creating a divide, saying the charge was not only 'ludicrous and laughable' but also 'mischievous'