Madhya Pradesh polls: Kamal Nath videos, motormouth CP Joshi expose Congress' insincerity on pro-Hindutva approach
Kamal Nath and CP Joshi's statements trying to emotively target two different communities Muslims and Hindus portray deep confusion the Congress' rank.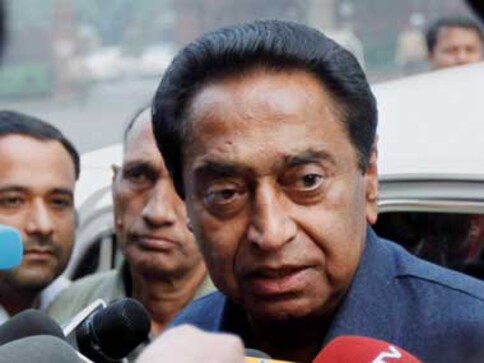 Just as the Congress leaders were thinking that their newfound Hindutava push had prepared right kind of ground to counter the BJP, its Madhya Pradesh unit chief and party's chief ministerial contender Kamal Nath's second viral video could in all likelihood do the damage -- polarising voters which it had been so consciously trying to avoid.
To remove its "pro-Muslim" tag the party had been so consciously trying to portray Rahul Gandhi as a "Janeudhari Hindu ….ananyay Shiv Bhakt" (twice-born scared thread wearing Hindu and ardent Lord Shiva devotee). His temple visits are more than prominently advertised by the party. Since the time of Bihar elections, the Congress party and its allies ensured that electoral discourse was not shaped around the "secular-communal" theme. Party leaders would no longer flaunt supposed secularist credentials and Muslim leaders either from the party or outside wouldn't be seen on either side of Rahul. Leaders like Ghulam Nabi Azad may complain about him no longer being invited for campaigning but the party wouldn't pay heed.
To further establish Hindu credentials of the party to seek Hindu votes Congress manifesto for Madhya Pradesh would stress on developing a Ram vangaman marg pilgrimage path, opening up of gaushalas (cow sheds) in all districts, finding virtue in gau mutra (cow urine) and proposing to establish a new spiritual/religious department had made party leaders believe that they had built right platform to put the BJP on the defensive and garner greater number of Hindu community votes.
The contents of Kamal Nath's new video would worry Congress for it exposes how the party, which is busy attempting an image overhaul (showcasing Hindu tilt) is trying to instil fear of majoritarianism and of RSS-BJP's Hindutava push among Muslim community members.
In this video, apparently shot from a hidden camera in a closed-door off-camera meeting with Muslim community leaders Kamal Nath says he had data, which was available on the internet that in previous elections (all of which the Congress lost and BJP won) Muslim majority booths had polling percentage of 50-60 percent. He urged the gathered leaders to go to their areas, talk to people in the community and convince them that their voting percentage must be 90 percent otherwise Congress would suffer immense damage in these elections. In an earlier video, which was also of the same meeting he is saying Hindus are prompted to vote for Hindu Sher (lion) Narendra Modi because Muslims in any case vote for Congress. He also said that Muslim community would have to bear all this patently till elections are over and after that Congress would deal with such elements (unse nibat lenge).
The Madhya Pradesh Congress chief who is a nine-time MP and former Union minister does not stop here. He points out how the Congress didn't have much expectation from tribals and thus it was supremely important that 90 percent Muslims, not even 80 percent must vote for Congress.
The issue prompted the BJP to petition Election Commission seeking stringent action against Congress party for asking votes in name of religion. The BJP's delegation to Election Commission included two MPs Anil Baluni and Meenakshi Lekhi and two ministers from minority community Mukhtar Abbas Naqvi.
They referred to Section 125 of the Representation of People Act, which says "any person who in connection with an election under this Act promotes or attempts to promote on grounds of religion, race, caste, community or language, feelings of enmity or hatred, between different classes of the citizens of India shall be punishable with imprisonment for a term which may extend to three years, or with fine, or with both." The party also raised issue of "paid news" where by a TV channel carried an opinion/exit poll advertisement allegedly given by Congress supporters claiming that BJP was poised for heavy wins in Madhya Pradesh and Chhatisgarh.
It should be noted that unlike some other states like Uttar Pradesh, Assam, West Bengal and Bihar, the percentage of Muslim electorate is relatively less in Madhya Pradesh and Rajasthan. In Madhya Pradesh, Muslim electorate constitutes around seven percent of total electorate and in Rajasthan, it is over nine percent.
Even as Kamal Nath video was going viral, a statement made by former Union minister and prominent Congress leader from Rajasthan CP Joshi at a CNN-News18 conclave became a talking point for other reason. Joshi claimed that a Ram temple could be built in Ayodhya only under the regime of a Congress prime minister.
He boasted that "locks of Ram temple in Ayodhya was opened by Congress party, by Rajiv Gandhi, not by Atal Bihari Vajpayee….and Ram temple would be built by Congress, by Congress Prime Minister".
Kamal Nath and CP Joshi's statements trying to emotively target two different communities Muslims and Hindus portray deep confusion the Congress' rank like the one which prevailed during Rajiv Gandhi's regime.
In 1986 after Rajiv Gandhi had bowed to the pressures from the Muslim community and reversed the Supreme Court judgment on the Shah Babo case through legislation and was charged of "Muslim appeasement" by BJP, he got doors of Barbri mosque unlocked to allow Hindu devotees take a darshan of Ramlala statue which was installed inside mosque premises on fateful morning of 22 December 1949.
Then faced with a series of internal issues and diminishing popularity due to explosion of Bofors bribery case, resignation of VP Singh and a series of internal and external security issues like those in Jammu and Kashmir and misadventure in Sri Lanka, Rajiv allowed VHP to have "shilanyas" (foundation stone laying) for Ram temple at dispute site on 9 November 1989. This was done in presence of then home minister Buta Singh and then Uttar Pradesh chief minister ND Tiwari. That was the last time when Congress was in power in Uttar Pradesh.
Rajiv even started his 1989 election campaign (slightly after Shilanyas for Ram temple) from Ayodhya. Rest is history. Congress lost the support of both Muslim and Hindu community.
The situation of Congress in 2018 under Rahul is similar to the confusion the Congress had under leadership of Rajiv in late 1980s.
Politics
Congress leader Rahul Gandhi, who is on a visit to Karnataka, is expected to attend the birthday celebrations of former chief minister of Karnataka Siddaramaiah
Politics
Senior leaders and members of the Congress Working Committee (CWC) have been carrying out 'PM House ghero' in protest, while party MPs are holding a 'Chalo Rashtrapati Bhavan' from Parliament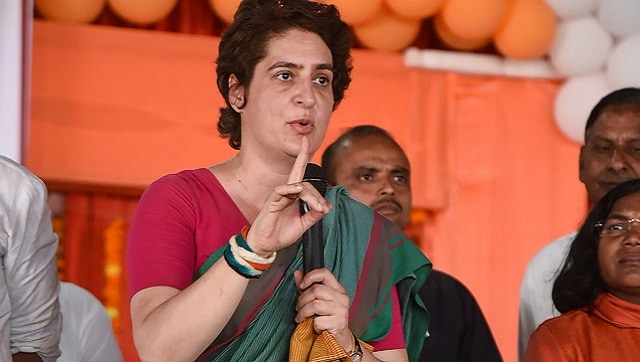 Sports
The Congress general secretary was subsequently put in a vehicle forcibly by police and taken away.