Madhu Kishwar, Cong's attack on Smriti Irani slammed as elitist
Madhu Kishwar sharply criticised Prime Minister Modi's decision to make Smriti Irani the HRD minister.
Madhu Kishwar, who has vociferously defended Modi in the past both on Twitter and on television channels, seems to have take on a new role post his swearing-in. This one is of being his critic-in-chief. First, she expressed her displeasure at the arrangements in Narendra Modi's swearing-in ceremony. And now she's going after 12th pass HRD Minister Smriti Irani, questioning Irani's qualifications to be given the plum post.
Kishwar's latest Twitter bomb has left many asking as to what got into her, given that no one had seen this coming. Her first tweet yesterday outlined the responsibilities of the HRD minister, followed by a suggestion that only a astute leader should be made responsible for it.
@narendramodi HRD crucial ministry deserving heavy weight who can deal with CMs,VCs,research institutions--mostly citadels of left extremism

— Madhu Kishwar (@madhukishwar) May 27, 2014
Her use of the word 'heavy weight' immediately trivialises the position and achievements of Smriti Irani, a first time Lok Sabha polls contestant and a first time minister.
Then she decided that there was no point in letting people speculate if she is against the idea of Smriti Irani as the HRD minister. So she went ahead and said it - that she hopes Narendra Modi doesn't choose a 'light weight' candidate for the portfolio. "Hope @narendramodi will not saddle HRD ministry with lightweight who knows nothing about intellectual challenges facing education sector," she tweeted.
Her tweet came a while before the official announcements were made. However, given that news was out and pretty much confirmed that Irani is set to get the HRD ministry, it's not difficult to see who Kishwar was channeling her displeasure against.
She hurriedly followed the first two declarations up with a flurry of tweets.
Congress & Left have nurtured intellectuals, academics for decades. BJP neglected this arena.@narendramodi better put worthy person in HRD

— Madhu Kishwar (@madhukishwar) May 27, 2014
Predictably, she raised many eyebrows and managed to upset a lot of BJP's unquestioning fans. A backlash followed to which she replied that no one can stop her from expressing her honest opinion. And she reiterated her stand that she was not comfortable with the idea that Smriti Irani is the current HRD minister of India.
While she seemed to made her concern sound less focussed on Irani's capabilities and more on the seemingly insurmountable threat posed by 'Left intellectuals', the fact that it was the minister's credentials that bothered her was evident to almost everyone.
Clarifying loud & clear, I've nothing against @smritiirani or any1 getting portfolios. But I've a right to express my concerns reg key areas

— Madhu Kishwar (@madhukishwar) May 27, 2014
And finally, after dilly dallying, talking about Jaitley and retweeting tweets welcoming Modi's win, she let the weight ease off her chest and said it - how can a class 12 pass, model-turned-TV actor possibly be the education minister of the country?
Smriti Irani merely class 12 pass. Went to bcm fashion model on to tv serial bahu. Is this qualifcation enf 4 India's Education Minister?

— Madhu Kishwar (@madhukishwar) May 27, 2014
Dont mind if Irani made DeputyPM in recogntion of exceptional talent. But to lead India out of current educational mess, need different type

— Madhu Kishwar (@madhukishwar) May 27, 2014
Her attack on Irani sharpened with every tweet with the last tweet, posted at around 3 pm, pointing out that though Irani claims to have a B Com degree through distance learning, no evidence of the same exists. "Means just took admission & left. Misrepresentn in affidavit," she says, accusing Irani of fudging up details in her nomination papers.
Kishwar herself is an academician and writer. She studied in Miranda House and Jawaharlal Nehru University. She is a senior fellow at the the Centre for the Study of Developing Societies.
Kishwar wasn't the only one taking potshots at Smriti Irani and her 12th pass degree.  Congress' Ajay Maken soon joined in the Smriti-bashing on Twitter and said, "What a Cabinet of Modi?HRD Minister (Looking after Education) Smriti Irani is not even a graduate!Look at her affidavit at ECI site pg 11!"  
What a Cabinet of Modi?HRD Minister (Looking after Education) Smriti Irani is not even a graduate!Look at her affidavit at ECI site pg 11!

— Ajay Maken (@ajaymaken) May 27, 2014
However Irani had her fair share of big guns who came out to defend her as well. J&K CM Omar Abdullah pointed out on Twitter pointing, "To say that someone needs to be educated to be HRD Min is like saying one needs to be a pilot for Civil Aviation or a miner for Coal Min."
Abdullah aside, Irani also got support from columnist Swapan Dasgupta and Ramchandra Guha on Twitter, who pointed out that one need not have a big degree in order to do good work.
While Dasgupta pointed out that even Tagore didn't go to the University, Guha agreed with him saying that degrees are over-rated. Check out their Twitter interaction below:
Someone remind me. Did Rabindranath Tagore go to university? he certainly established one & had enlightened views on education.

— Swapan Dasgupta (@swapan55) May 27, 2014
.@swapan55 Salim Ali had a mere B Sc. The great polymath Lewis Mumford not even a BA. I agree degrees are over-rated (yours and mine too).

— Ramachandra Guha (@Ram_Guha) May 27, 2014
Kishwar however is showing no signs of stopping and continues to defend her attack on Irani, despite all the criticisms. She even took a pot shot a Swapan Dasgupta saying,
OK for @swapan55 desperation to b Modi courtier. But comparing Smriti's class 12 to Tagore's lack of degrees shows he's even Irani'scourtier

— Madhu Kishwar (@madhukishwar) May 27, 2014
Degree or no degree, the debate around Irani's 12th pass credentials reeks of elitism. And let's not forget that Irani will be assisted by highly-qualified bureaucrats when it comes to formulating policies.
Find latest and upcoming tech gadgets online on Tech2 Gadgets. Get technology news, gadgets reviews & ratings. Popular gadgets including laptop, tablet and mobile specifications, features, prices, comparison.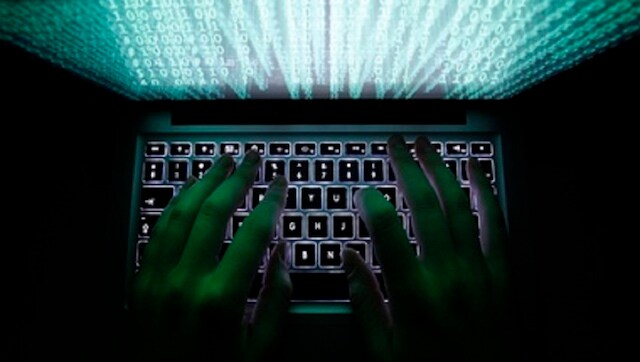 World
Zhenhua Data Information Technology Co. Limited, a Shenzen-based company, is monitoring over 10,000 prominent people and organisations in India, a report in The Indian Express said
India
Addressing the School Education Conclave organised by the Ministry of Education, the prime minister said the new policy will reduce the syllabus and make learning a fun-based experience
India
Wishes have poured in for Prime Minister Narendra Modi on his birthday as he turned 70 on Thursday. Several prominent world leaders greeted the prime minister on his special day. Russian President Vladimir Putin, German Chancellor Angela Merkel, Nepal Prime Minister KP Oli, the Dalai Lama, among others were some of the prominent names who wished Modi.