LTC scam: JD(U) Rajya Sabha MP Anil Sahani plays victim card; refuses to resign
JD(U) Rajya Sabha MP Anil Sahani on Friday denied the charges against him in the LTC Scam and refused to resign.
Patna: With CBI getting nod to prosecute him in the alleged cheating and corruption in the Leave Travel Concession (LTC) scam, JD(U) Rajya Sabha MP Anil Sahani on Friday denied the charges and refused to resign.
"It's a conspiracy against me. Why shall I resign on moral ground when I have not done anything wrong," the second term Rajya Sabha member from Nitish Kumar's party told PTI in Patna.
Rajya Sabha Chairman Hamid Ansari has given his approval to CBI to prosecute JD(U) MP Anil Sahani against whom the agency had filed a charge sheet for alleged cheating and corruption in LTC scam.
The Bihar MP is reportedly the first from the Upper House who will be prosecuted by CBI after sanction in this regard was given by the Chairman.
Sahani alleged that he fell victim to a "racket" which operated in raising fake bills for LTC for parliamentarians. The MP said he would also talk to lawyers to file a defamation suit.
"Twice I drew attention of the authorities in 2013 about false bill submitted in my name by racketeers against LTC," he said, defending himself in the controversy.
"I invite the probe agency to check my bank accounts in Delhi as well in Patna to ascertain flow of money on this count," he said.
The JD(U) Rajya Sabha member, son of former JD(U) RS MP Madan Sahani, said he would seek time with Chief Minister Kumar, who is now also JD(U) National President, to discuss the issue.
Asked who was "conspiring" against him and for what reason, the JD(U) MP hailing from Muzaffarpur, said he did not know persons behind the conspiracy.
"I might be targeted as I hail from a poor community and have been raising issues concerning dalits and have-nots," the JD(U) Rajya Sabha MP said.
CBI had filed a charge sheet against Sahani alleging that he, in collusion with others, used forged e-tickets and fake boarding passes to defraud Rajya Sabha to the tune of Rs 23.71 lakh as travel and dearness allowance reimbursement without undertaking the actual journey.
Besides Sahani, whose term in Rajya Sabha ends in April 2018, others named in the CBI chargesheet were Anup Singh Panwar, an employee of Delhi-based Air Cruise Travels Private Limited, N S Nair, then Office Superintendent (Traffic), Air India and one Arvind Tiwari.
Members of Rajya Sabha and Lok Sabha get 34 free air tickets in a year for themselves, their family members and associates for domestic travel.
JD(U) state President Bashishtha Narayan Singh said that the party would take appropriate action against Sahni after a probe into the matter.
"Our party always takes action in such matters. We will take action against Sahni after conducting a preliminary inquiry by the party," Singh told PTI.
Asked whether the party has served a show-cause notice to the Rajya Sabha member, he said that the matter has just come to light and the party would initiate action based on facts that would be known from the report.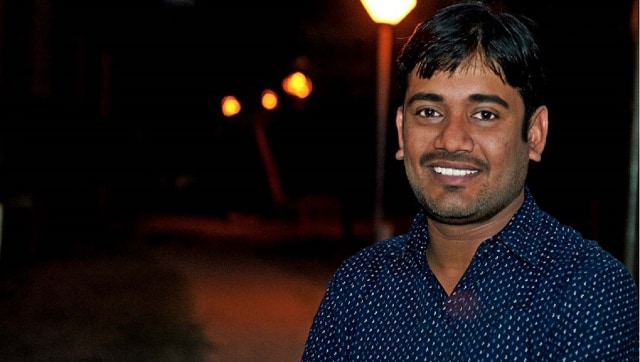 Politics
Mevani, who is currently a legislator in Gujarat and represents the Vadgam constituency, is the convener of the Rashtriya Dalit Adhikar Manch (RDAM).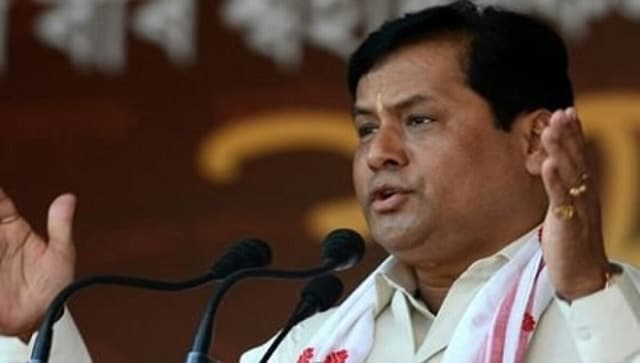 Politics
Sonowal was inducted as the Minister for Ports, Shipping and Ayush in Prime Minister Narendra Modi's cabinet in July, necessitating his entry into Parliament.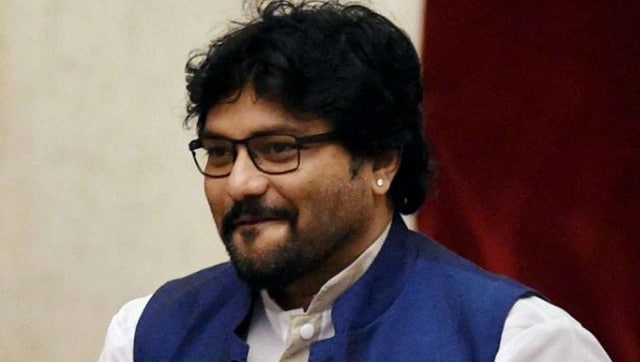 Politics
Supriyo had differences with BJP since the day he was dropped as a Union minister