Arvind Kejriwal is powerless, yet spends awful lot of cash to advertise his awesomeness
Are we to believe then that the Aam Admi Party chief was unaware of the limitations of his office while gunning for it?
Why was Arvind Kejriwal voted to power as the Delhi Chief Minister?
This must be one of the most enduring and difficult questions to answer.
Was it only to fight long and arduous court battles with the Centre to decide if Delhi is a Union Territory? After the recent Delhi High Court ruling where Lieutenant-General's role as the administrative head of the National Capital was reaffirmed, Kejriwal escalated the issue by filing six appeals against the verdict in Supreme Court. The matter will now be taken up on Friday. There is no assurance that the apex court will go against HC's interpretation. But what is assured is that Kejriwal will once again play the victim card should the SC judgment, too, go against him. If not, he will claim victory over Narendra Modi. Either way, he stands to gain politically while Delhi residents remain the ultimate losers.
The AAP government, according to a report in The Times of India, told the Supreme Court through former solicitor general Gopal Subramaniam on Monday that Delhi was facing a "governance crisis".
This is interesting. How did Delhi suddenly plunge into a "governance crisis"? Has a new law been promulgated? Or did the high court in its 4 August verdict point to a new provision in the Constitution?
According to a PTI report, the high court held that Delhi will continue to remain a Union Territory under the Constitution with the L-G as its administrative head because special constitutional provision Article 239AA dealing with Delhi does not "dilute" the effect of Article 239 which relates to UT and hence, concurrence of the L-G in administrative issues was "mandatory".
Are we to believe then that the Aam Admi Party chief was unaware of the limitations of his office while gunning for it? Sheila Dikshit, his predecessor on the chair, recently charged Kejriwal with dereliction of duty. According to a PTI report, the veteran Congress leader slammed Kejriwal for making life difficult for Delhi residents by his needless, confrontationist attitude and habit of blaming either the L-G, Centre or even the Police Commissioner for everything and at every given opportunity.
"Even I worked within such limitations and I never complained while making Delhi a world class city", the news agency quoted the ex-Delhi CM, as saying in February this year.
It is debatable whether Delhi was a "world class city" under Dikshit but there is no denying that she didn't hide behind the smokescreen of powerlessness when faced with a problem.
Almost as if to prove Dikshit right, Kejriwal recently "advised" the Delhi High Court to summon L-G Najeeb Jung for the capital's civic woes after the court, last Thursday, lambasted local bodies for playing pass-the-buck even as plastic-clogged drains forced severe waterlogging and completely paralysed normal life following a heavy shower.
Acting on a PIL, the court said that responsibility of framing plastic waste management rules in Union Territories was on the state pollution control board or pollution control committee, reported PTI.
Kejriwal's reaction? Faced with contempt of court action if Delhi government did not control waterlogging, the Delhi CM tweeted: "When HC has said that the LG is government, then it should summon the LG for water-logging."
When HC has said that LG is govt, then HC shud summon LG for waterlogging. https://t.co/Lv76XSjCID

— Arvind Kejriwal (@ArvindKejriwal) September 2, 2016
This is strange. How can High Court not be concerned who is govt? HC says LG is govt and then asks CM to do the job? https://t.co/Lv76XSjCID

— Arvind Kejriwal (@ArvindKejriwal) September 2, 2016
If Kejriwal is convinced that he is only a titular chief minister with no real administrative powers and is unable to improve the life of Delhi residents, work for their welfare, take care of the National Capital's myriad issues that need urgent attention or act in times of emergency, then shouldn't he relinquish the chair and make way for someone who understands better the ambit of power that the CM of a Union Territory enjoys and works in cooperation with the L-G?
If his heart indeed beats for Delhi voters — as Kejriwal repeatedly claims — why is he clinging on to a post and enjoying the perks and benefits of a powerless office?
Markandey Katju, former Supreme Court judge, recently raised this question through social media, telling Kejriwal through Twitter: "Arvind, people r fed up of ur criticizing Modi & LG. Now work for welfare of people of Delhi if u want to be respected."
Arvind, people r fed up of ur criticizing Modi & LG. Now work for welfare of people of Delhi if u want to be respected. @ArvindKejriwal

— Markandey Katju (@mkatju) September 5, 2016
In a Facebook post, which he also reproduced on Twitter, Justice Katju advised Kejriwal to resign instead of becoming a "financial burden" on Delhi taxpayers. "If he is nothing, why does he keep drawing a salary, keep living in an official residence, keep going on an official car, and keep enjoying the perks and allowances of a CM?", wrote Katju.
Since AAP think they are doing nothing, then why are they a financial burden on the people of Delhi? pic.twitter.com/9KgC5ucpZl

— Markandey Katju (@mkatju) September 5, 2016
Did anyone mention "financial burden"? Kejriwal might proclaim that he is "powerless" and his MLAs are getting "victimized" by Modi but that hasn't stopped the Delhi Chief Minister and his six-member Cabinet from spending over Rs 1 crore of taxpayers' money on humble chai-samosa.
According to a report in The New Indian Express, Kejriwal has spent the most on tea and snacks. His bill of Rs 47.29 lakh includes Rs 22,42,320 at secretariat office and Rs 24,86,921 at his residence camp office. The figures, which have emerged following an RTI query, reveal Manish Sisodia as his able deputy. Sisodia has ratcheted up the second-highest bill of Rs 11,28,429. Even as Aam Aadmi Party ministers munched on the ubiquitous fried Indian snack, the tab was picked up by Delhi's aam aadmi.
Speaking about financial burden, it is no less curious that a staggering Rs 526 crore of Delhi taxpayers' money has been allocated by the AAP government to publicise the workings of an office which Kejriwal claims is essentially powerless and helpless. Stranger still, as the CAG has found out, a part of that ad campaign was targeted at people outside the National Capital Region.
As AAP implodes with bitter instances of infighting and daily dose of scandals, Kejriwal seeks to remain in denial. Instead of addressing the shortcomings of his party and the government which he heads, the Delhi CM prefers to deflect all criticism by blaming L-G Jung or Modi instead. He claims he is powerless yet spends crores to remind people of his awesomeness.
In order to fast expand the party's base, improve its footprint beyond Delhi and emerge as a pan-Indian national leader, Kejriwal has compromised on the ideological mooring of his fledgling unit. The result is evident.
History is littered with instances of people trying to cling to power. Kejriwal's would be among the rarest of rare cases where a leader is trying to cling to a seat of non-power.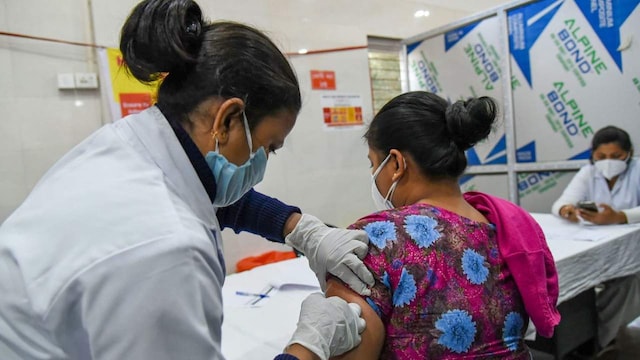 India
Petitioner Sanjeev Kumar said the children could suffer adverse health or mental effects due to the vaccine testing.
News & Analysis
Centre says that WhatsApp is bombarding users with daily notifications to obtain their consent before the Personal Data Protection Bill becomes the law.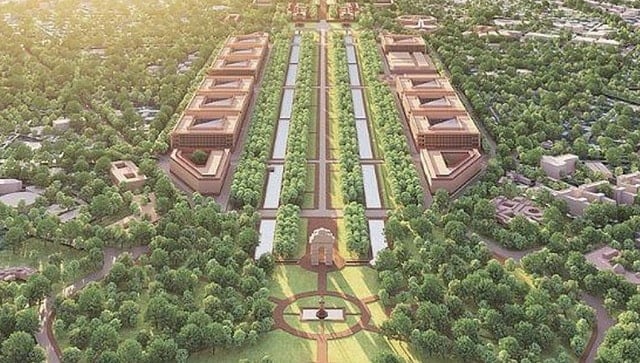 India
The plea has petition voiced concern over the 'super spreading potential and threat' posed by the continuing construction and the plight of the workers who are being exposed to COVID-19