Lok Sabha: How Modi will face one of the weakest Oppositions
Narendra Modi will not just face one of the smaller Oppositions in years. He will also face one of the weakest.
Chances are most of us have no idea what nine-term MP Basudev Acharya looked like. But many of us have seen photographs of the glamourous Moon Moon Sen who ousted him from his seat in Bankura on her very first day in the Lok Sabha. The new Lok Sabha is high on eye candy thanks to more than a smattering of celebrity candidates but its parliamentary experience is one of the weakest.
Narendra Modi will not rue that because it's the Opposition benches where that weakness will be felt the most. The new Lok Sabha not only has a very shrunken opposition, it also has one of the feeblest oppositions. A Moon Moon Sen has a long way to go before she can match up to the parliamentary experience of a Basudev Acharya. Mamata Banerjee can be triumphant that her name powered a slew of political neophytes and celebrities to victory. But it also means that with the Trinamool being one of the larger opposition blocs in Parliament, its new and apolitical MPs will have big shoes to fill.
That will be difficult because the celebrities Mamata has ushered into politics are a different breed than say the cine stars of the South who tried to turn box office gold into electoral dividends. In Bengal the Left also had nominated actors as candidates but Ranabir Samaddar, head of the Calcutta Research Group, says those actors were already "confirmed Left supporters". "Trinamool does not think that way because its approach to society is extremely populist," says Samaddar. Mamata thinks of these celebrities as "guest politicians" who are being rewarded for their work whether it's as an actor, a singer or a sportsman. Samaddar sums up Mamata's philosophy in this way. "We are proud of you. That's why we have recognised you. It's a recognition of your work. I don't want you to come to politics permanently."
This means that though Trinmaool has a sizable bloc in the Lok Sabha, in includes the likes of former glamour princess Moon Moon Sen, yesteryear glycerine-queen Sandhya Roy, young action hero Dev and others. This is hardly a recipe for strong informed opposition. On top of that Trinamool has the Damocles sword of the CBI investigation into the Saradha chit fund scam hanging over its head. "At best, our party will offer tempered opposition to the NDA government," a senior Trinamool Congress leader told Rediff.com</em>.
The Hindu points out that a weak opposition is nothing new in India. Nearly half of the Lok Sabha elections have not seen a single party winning 10 percent of the seats in the House. The first time a party even managed to get that Leader of Opposition post was in 1969 – halfway into the fourth Lok Sabha.
But Sanjay K. Jha writes in The Telegraph that it's not just about the numbers. Even Rajiv Gandhi when he came to power with 414 seats in 1984 faced more of an intellectual challenge. Charan Singh, Madhu Dandavate, Biju Patnaik, Indrajit Gupta were all still in parliament. From the Nehru days politicians like Ram Manohar Lohia, Hiren Mukherjee, Madhu Limaye, C. Rajagopalachari made their mark as Opposition leaders strongly challenging the government of the day.
This Lok Sabha will not have Sharad Pawar, Farooq Abdullah, Gurudas Dasgupta, Lalu Prasad Yadav. It will still have a Deve Gowda, Tariq Anwar, Shashi Tharoor and Mohammad Salim. "All of them are capable of questioning the government's performance," writes Jha. "But they are no match for stalwarts of yesteryear who could shake governments with their incisive arguments, knowledge of governance, oratorical prowess and fearless opposition."
This is something Mulayam Singh Yadav is also worried about. His party was routed in the polls winning only five seats and none went to party stalwarts – only to Mulayam's own family. While the family honour might have been saved, Mulayam Singh is now faced with the dilemma of how to tackle Narendra Modi in Parliament.
NDTV reports that Mulayam laid out the problem in front of a group of Samajwadi Party legislators.
"(Daughter-in-law)Dimple can't speak, neither can Ramgopal's son Akshay Yadav. He is new to Parliament. Only Dharmendra Yadav and I have to take on Modi in Parliament."
Also it's unclear how much real "opposition" two of the biggest non-BJP winners — AIADMK and Biju Janata Dal — will provide. As Anita Katyal reports for Rediff.com, "Both parties are not stridently opposed to Modi or the BJP and have been identified as "weak links" or "kamzor kadi" in the Opposition ranks."
Meanwhile the Aam Aadmi Party too could not send any of its biggest firebrands to Parliament. So though it has four MPs, the Opposition won't have the benefit of a knowledgeable Yogendra Yadav or a dogged Arvind Kejriwal.
Perhaps one positive about a small and inexperienced Opposition is that the current Lok Sabha will probably function with less disruptions than the last one. That should make the Speaker happy. And the paparazzi will be happy taking photographs of the Moon Moon Sens and Devs and Hema Malinis when they decide to come to Parliament. And Narendra Modi, of course, will be happy because his work has become that much easier.
But whether democracy should be happy about this truncated Opposition is the question.
Find latest and upcoming tech gadgets online on Tech2 Gadgets. Get technology news, gadgets reviews & ratings. Popular gadgets including laptop, tablet and mobile specifications, features, prices, comparison.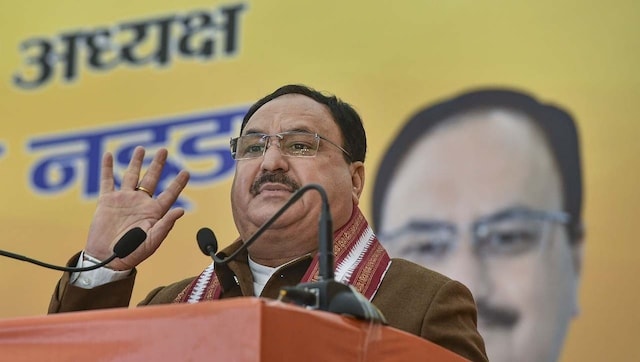 India
Nadda, speaking at a meeting of social groups of north Bengal, accused the Mamata Banerjee government of indulging in 'divide and rule'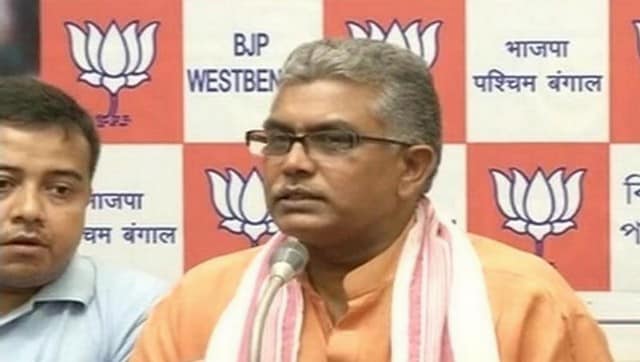 India
In September, the West Bengal BJP chief had accused the Mamata Banerjee govt of imposing lockdown in West Bengal only to stop BJP from organising public meetings before the Assembly polls due next year
India
The Delhi Police later said they detained AAP MP Bhagwant Mann and over a hundred protesting workers after they started "getting agitated"