Live: You're incapable of making a Gujarat out of UP, Modi tells Mulayam
Live updates from Narendra Modi's Vijay Shankhnad Rally in Gorakhpur, UP.
3:20 pm: Modi hardsells his model of progress, tells people to give him a chance
Modi tells a story about a fictional son travelling from UP to Gujarat whose mother refuses to sleep until he enters Gujarat.
He said it was a sign of the fact that security apparatus was strong in Gujarat. So what if the story was fictional.
Modi dips back into the familiar lines now. "You've given the Congress 60 years, give me 60 months and see the difference. You've elected rulers, this time elect a servant to the post and see the difference," Modi says to cheers.
The crowd's pretty pumped by the speech and Modi's now moved on to talking about how like freedom fighter Subhash Chandra Bose he has come to promise a better tomorrow to the state.
"You've voted for vote bank politics, try progress focussed politics," he told the crowd. The BJP Prime Ministerial candidate's really hardselling the progress theme in this speech, one of the poorest areas of the northern state and he seems to have the audience with him on it.
I need your help to make India an equal with the biggest nations in the world, Modi said, and he's now got the crowd on its feet chanting slogans in his favour.
3:15 pm: The Modi model for funding your daughter's wedding
Modi spoke about developing agriculture and livestock in the state. He spoke about developing better education institutes as well in the state.
He advised people to plant trees along the border of this plots which he said would allow catering to demand for timber.
"If a daughter is born in your house, plant five trees along your farm and when she's grown up you can sell the timber to fund her wedding," he said.
He said that the nation wasn't poor and it was that a rich nation had been made poor.
3:05 pm: Modi goes after Mulayam Singh, says he's incapable of ensuring progress
It's been a part of every speech in Uttar Pradesh, and Modi raked it up again saying that people in Uttar Pradesh migrate to Gujarat for work and it was a result of a lack of progress in their own home state.
"Where ever I go, the father and son (Mulayam Singh Yadav and Akhilesh) follow me. Today they said that Modi does not have the right to make Uttar Pradesh into Gujarat...Netaji do you understand what it means to make Gujarat?" he said to cheers.
"It means 24 hour electricity in every village and town. Netaji you are right. You cannot make a Gujarat here. For that you need a 56 inch chest," Modi said to cheers. (Wonder if Mulayam's going to counter that one in the same manner)
"I will be happy if Uttar Pradesh becomes like Gujarat and people from there come to work here. You cannot make a Gujarat out of Uttar Pradesh," he said.
He criticised the Samajwadi Party chief's record for failing to ensure the progress of the state, safety of women and progress.
"I have taken a vow to ensure that Uttar Pradesh progresses. This state alone can take the nation forward," Modi said.
Its unlikely Mulayam was talking about economic progress when he referred to Gujarat but its not like Modi will let the opportunity pass.
2:50 pm: Modi rakes up Mani Shankar Aiyar's bard again
"They don't want the poor to come out of poverty...They have a mentality which ignores the poor," Modi said.
He's back on the chaiwallah theme and though he's not saying it Modi said that the Congress doesn't have the attitude to deal with the fact that a son of a poor family could take them on.
"They could take me on economic policy or anything else but instead they chose to mock the poor background that I hail from," Modi said.
The BJP's Prime Ministerial candidate said that the Congress is voted out.
He also took on the Samajwadi Party saying that they also couldn't bear to see a man from a poor family take them on.
"Isn't it time that we battle against poverty?" Modi said to cheers from the audience.
The Prime Ministerial candidate seems to have made Mani Shankar's barb a crucial part of all his speeches and we can expect him to talk about it as part of his anti-poor rhetoric against the Congress.
2:40 pm: Modi says BJP enjoys trust of Congress traditional vote banks
"How will the 2014 elections be? There was a trailer recently. There were elections in 4 states and in all four the BJP received the maximum support," Modi said.
He pointed out that the Congress had constantly treated the Dalit and other communities as vote banks but hadn't won any seats in the constituencies it had cultivated as vote banks.
"In Chhattisgarh there are 10 seats for reserved categories but the Congress won only one seat," the BJP's Prime Ministerial candidate said.
"Where ever the BJP has got a chance to govern our primary objective has been to uplift those in poverty and ensure that the oppressed are freed from crushing poverty. It is a result of that Dalits, backward castes and adivasis have faith in the BJP," Modi said.
2:40 pm: Modi starts by saying he sees a Congress-free India, praises UP for helping building Sardar Patel statue
The BJP's Prime Ministerial candidate started by promising that he foresaw the Congess being kicked out of power and also thanked the farmers of Uttar Pradesh for contributing to the building of the humongous Sardar Patel statue in Gujarat.
He also told the hundreds at the rear of the ground to stay where they were rather than trying to push forward.
Modi's speech seems to be on lines similar to previous ones where he listed the historical importance of the place he was at and said he bowed to it.
2:00 pm: Modi's rally to take on Samajwadi party at their home turf
BJP Prime Ministerial candidate Narendra Modi will address a massive rally in Gorakhpur, Uttar Pradesh at noon today. Around three lakh people are expected to attend the 'Vijay Shankhnad Rally'.
Security has been stepped up in Gorakhpur ahead of the event. PTI Before reaching the rally site, Modi will halt at the Gorakhnath temple and perform 'puja' there, the district magistrate's office in Gorakhpur said. A state Bharatiya Janata Party (BJP) spokesperson said on Wednesday that Modi would also make a brief stopover in Varanasi where he will arrive in a special aircraft from Ahmedabad.
After interacting with party workers at the airport, he will leave for the rally to be held in Manbela, Gorakhpur, in a chopper, party leaders said.
Gorakhpur is 270 km from the state capital Lucknow.
Inspector General of Police (law and order) Amrendra Singh Senger told IANS that four superintendents of police (SP) rank officials, eight additional SPs and 13 deputy SPs have been deployed for supervising the rally. Modi has so far addressed rallies in Kanpur (Oct 19, 2013), Jhansi (Oct 25), Bahraich (Nov 8), Agra (Nov 21) and Varanasi (Dec 20) in the Hindi heartland in a bid to galvanize the party cadres.
He will address one more rally in Meerut on 2 February after which the series of "Shankhnaad" rallies will culminate in a "Maha rally" in Lucknow on March 2.
BJP has 10 Lok Sabha seats from the state and hopes to revisit the 57-seat mark of 1998. Modi is spending considerable time in these rallies and his close aide and former Gujarat home minister Amit Shah has been made the UP in-charge by the party's national leadership.
With inputs from IANS
India
The next Lok Sabha polls could be announced sometime in March 2024, which could be held under Kumar's watch
India
Sharma, the kingpin of the liquor mafia, was arrested as he was about to slip out of the district after being holed up in hideouts for the past nine days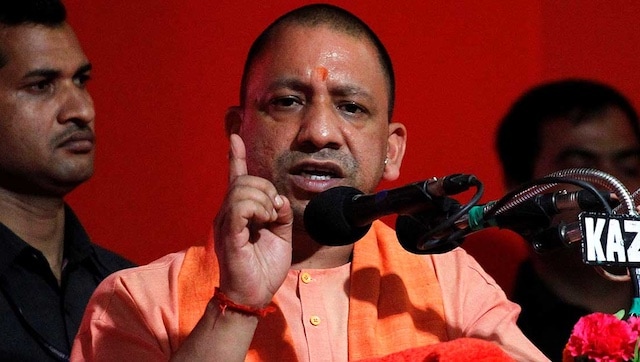 India
The decision was taken after the twin districts recorded a fall in the number of active COVID-19 cases, settling below the 600-mark