Live telecast of DDCA trial: It's reality TV folks; have you ordered popcorn yet?
The Commission of Inquiry Act, 1952, clearly states that only state governments and Centre are allowed to order a commission of inquiry and Delhi, a Union Territory, can only do so in partnership with Centre.
Seated on a pile of debris in a courtroom, Jonathan Crane appears as a judge in some sort of a parody of post-apocalyptic jurisprudence in the last of Christopher Nolan's trailblazing Batman trilogy — the Dark Knight Rises. In Crane's open court, guilt is assumed and justice is delivered quicker than instant coffee.
The 2012 Hollywood blockbuster was of course a work of fiction with no resemblance to any persons living or dead, but sometimes movies have an odd clairvoyance.
The sequence of events and soundbites in the last few days over AAP government's move to form a Commission of Inquiry into the alleged financial irregularities in DDCA and former Solicitor General Gopal Subramanium's "graceful acceptance" of the role has all the makings of a desi blockbuster.
The Commission of Inquiry Act, 1952, clearly states that only state governments and Centre are allowed to order a commission of inquiry and Delhi, a Union Territory, can only do so in partnership with Centre.
The legal proviso, first pointed out by Delhi Lieutenant Governor Najeeb Jung four days ago, was on Tuesday endorsed unambiguously by the Union home ministry which has held that the inquiry is incompatible within the existing legal framework.
It is impossible to assume that the Delhi chief minister, holder of a Constitutional post, didn't know that his unprecedented move to order a Commission of Inquiry against Union Finance Minister Arun Jaitley would fail legal scrutiny. But the move was consistent with the way Aam Admi Party chief conducts his politics, through a manipulation of the media space.
The theme became clearer when on Monday Subramanium, the one-man commission head, asked for live telecast of the commission proceedings.
"I would like to make it clear that I have already promised a public inquiry. The same should be held at a suitable place. I offer it to be televised because I would like anybody in the world to watch how the commission is proceeding to deal with this matter," Subramanium wrote in a letter to Delhi Chief Minister Arvind Kejriwal.
As if the unconstitutional nature of the commission wasn't enough, now we have its head sitting in pride of place in full media glare, calling witness upon witness to testify while millions ditch Bigg Boss, Indian Idol, saas-bahu serials or How I Met Your Mother to tune in and watch instant, piping hot justice with some crunchy popcorn or garam pakodas. Pass it on, will you?
One can understand why the AAP boss is so taken in by the idea of a commission which, he is convinced, can end up putting in discomfort the prime minister who he alleges runs into a violent temper whenever someone so much as mentions the name of Kejriwal in his vicinity.
It isn't mere delusion of grandeur from Kejriwal, who has so far used the mainstream and social media to great effect in his rapid rise from being an anti-corruption crusader.
If, in accord with Subramanium's wish — and one can assume Kejriwal will only be too happy to oblige him — the trial is held in an open court in front of TV cameras and OB vans, it would ensure dual benefit for the AAP chief. If the finance minister is made to appear before the commission — he is not legally bound to answer a summon — it would mean easy win. And if he doesn't turn up, one may always claim that the minister shied away because he is afraid to face the truth.
If the trial was held inside a courtroom without media's interference, that would have taken away from the optics of watching India's finance minister and the de-facto No.2 in Modi's cabinet being dragged to face cross examination on a corruption case.
A blockbuster DDCA trial with high TRP ratings in media would also perform two more important tasks.
One, it would wash away the corruption stains Kejriwal may have invited by publicly hugging RJD supremo Lalu Prasad Yadav post Bihar Assembly elections or by backing Rajendra Kumar, his principal secretary against whom CBI has launched a graft enquiry.
Two, it would turn the corruption focus on BJP instead. It is important to understand that Kejriwal wants to not only establish himself as a prime ministerial contender for 2019, he also wants to ensure that he, and not Modi, is seen as incorruptible in public eye.
Also, even if we take Subramanium's claims of transparency as the prime reason behind calling for an open trial at face value, it is anybody's guess whether the commission (regardless of its status) would conduct a fair trial.
Questions, in fact, ought to be raised over the manner in which Subramainam's appointment as the commission chief was made. Did the Delhi chief minister consider any other names before zeroing in on the former solicitor general? Were any other names taken into consideration? If so, why weren't those made public?
It is interesting that the AAP chief would choose a lawyer to head a panel who has, in the past, crossed swords with the NDA government on many issues.
In 2014, the Union government is understood to have returned the recommendation for his appointment to the apex court to its collegium with a request to reconsider the decision.
It emerged that the former solicitor general withdrew his candidature from SC judge's post following media reports which said the NDA government had objected to his appointment as a Supreme Court judge, because of his 'links' with corporate lobbyist Niira Radia and a 'negative' CBI report.
Not just that.
When the Supreme Court recently tasked the Centre to frame a draft Memorandum of Procedure (MOP) for future appointments in higher judiciary, the apex court's direction was vehemently opposed by senior advocate Subramanium who said "suggestions are welcome", but the executive cannot be allowed to draft even the draft memorandum.
His objection was overruled by the apex court but these instances make it amply clear why out of all people Kejriwal elevated Subramanium as the chosen one.
We shall wait in bated breath to watch the unfolding episodes of the riveting saga. The betting ones among us may also wager their bottom rupee that whoever is held guilty in this reality show, Kejriwal will still be the winner!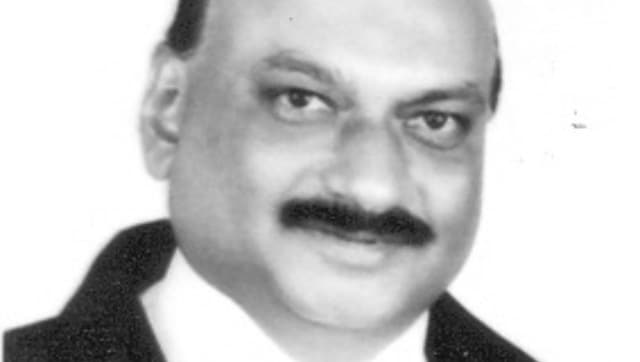 India
The judge was admitted to the Medanta hospital due to a lung infection and was in the ICU, sources said
First Cricket News
The all-rounder, who has been helping others through her social media by amplifying their requests for aid, had lost her mother Cheluvamba Devi in April.
First Cricket News
In a YouTube interview on 'Mind Matters', Pujara said handling pressure is important to survive in international cricket.