Live: Rahul upset with Shinde for compromising on Kejriwal's demands?
Live updates from the AAP Dharna outside Rail Bhavan, where CM Kejriwal and his MLAs are demanding action against 'ineffective' Delhi policemen. They have now called off their protest.
7.23 pm: Rahul upset with Cong compromise on Kejriwal's demands?
Congress vice president Rahul Gandhi was allegedly upset with the Congress's compromise on Arvind Kejriwal's demands.
NDTV reports, "At a meeting held at his home last evening, Mr Gandhi, 43, reportedly made it clear to senior Congress leaders including Mr Shinde that a compromise should not have been purveyed to Mr Kejriwal. Sources say the Prime Minister, Congress chief Sonia Gandhi and Mr Gandhi had not been consulted about the truce offered to Mr Kejriwal by Mr Shinde."
The Congress, however, rejected the report saying there were no differences between Rahul Gandhi and Sushilkumar Shinde.
No truth in NDTV story that Rahulji is unhappy with Shindeji on his handling of the Kejriwal dharna, categorically deny it: Ajay Maken

— ANI (@ANI_news) January 22, 2014
4.57 pm: Somanth Bharti denies getting notice from women's commission Delhi's Law Minister Somnath Bharti denied receiving any summon from the Delhi Women's commission. CNN-IBN reported him as saying, "I have not received any summon." 4.31 pm: Shinde slams Kejriwal, calls him mad chief minister Home Minister Sushilkumar Shinde has hit out at Delhi Chief Minister Arvind Kejriwal and called him a 'mad chief minister'. 3.25 pm: Will ask public if we should withdraw support, says Cong
We will be going to the people for a referendum.If people ask us to withdraw support from AAP Govt,then we will-Mukesh Sharma,Congress — ANI (@ANI_news) January 22, 2014
  2.42 pm: If AAP doesn't fulfill promises will reconsider support, says Sandip Dikshit Congress leader Sandip Dikshit has told CNN-IBN today that the Congress will reconsider support if the AAP doesn't fulfill all the promises that it has made. "We are providing support on the 18 issues that AAP had mentioned. If it does not fulfill its promise then we may withdraw support," said Dikshit. 12:45 pm: National Commission for women says AAP activists were threatening SHO In a controversial statement, the Delhi Commission for Women has alleged that the SHO of the Malviya Nagar police station was being threatened by AAP supporters and had been afraid to summon the Law Minister to the police station. "Somnath Bharti should resign. Arvind Kejriwal should demand his resignation," Mamata Sharma told CNN-IBN. "Delhi Commission for Women has taken up the case now. He has been summoned and I'm not aware if he went or not. State Commission will submit its report and we will take the matter up," she said. 12:25 pm: Delhi police transfers probe Delhi Police has transferred the probe against Somnath Bharti from the Malviya Nagar police station to the Mehrauli police station, reports Times Now. And while the police may be upping the heat on the state law minister, the party has reportedly said that it will not take any action against Bharti. Sources told CNN-IBN that Bharti had put his view before the party and there was no intention of taking any action against him presently. 11.24 am: AAP defends Somnath Bharti, says he was not wrong Delhi state transport minister Sourabh Bharadwaj has defended under fire law minister Somnath Bharti, saying that even if you asked a hundred random people, that no one would say that what he had done was wrong. "If there is a drug racket in front of you and police refuses to do anything what will you do?", he asked reporters in Delhi. One of the African women assaulted in a midnight raid in south Delhi has accused Delhi Law Minister Somnath Bharti of having led the group that barged into her house and attacked them. The Ugandan national had recorded her statement before a magistrate yesterday, saying that she would be able to identify the persons who had barged into her house on the intervening night of January 15-16. The woman recorded her statement in camera under Sec 164 CrPC which is admissible in court. The statement has been now given to police in a sealed cover and will be opened only during the trial. "We were attacked on Wednesday night by Indians who were led by Somnath Bharti...We were harassed, we were beaten, they were having long sticks. They said we should leave their country or else they would kill us one by one," she said. The woman said she identified Bharti because "he came in the night and the next day I saw him on television. The Delhi Police came in time and saved us from the mob." Police has listed the Ugandan national as a prosecution witness in the case. She will again testify in court during the trial over the alleged incident. The court had ordered registration of an FIR upon a petition filed by the woman in question seeking a criminal case against the alleged offenders. 11.00 am: Kejriwal hospitalised with acute bronchitis, fever Delhi Chief Minister Arvind Kejriwal, who sat on a two-day dharna outside Rail Bhavan, is unwell  and undergoing tests at a Ghaziabad hospital. Kejriwal is suffering from acute bronchitis and had fever in the night, sources at Yashoda Hospital told PTI. A CT scan has been conducted on him at the hospital besides various other tests. Dr Bipin Mittal, the Chief Minister's family doctor, is accompanying Kejriwal. During his over 30-hour protest, Kejriwal and his cabinet colleagues slept in the open outside Rail Bhavan. Kejriwal was running a mild fever yesterday as well. Kejriwal, who had on Monday slept last night on the road and held cabinet meetings with his colleagues in his car, announced that he was calling off the protest following the "victory" achieved by the people of Delhi. 10.40 am: Bharti summoned by the Delhi Commission for women Bharti and his men have been accused of assaulting two African women  during his 'raid' in the Khirki extension of Malviya Nagar.  The minister has denied all charges, but the commission has asked him to appear at 3 pm today. According to a report on NDTV, the Delhi Commission for Women has demanded that the minister be removed. "The woman's allegation is very serious. The law minister has no right now to remain in office now," the commission's chairperson Barkha Singh said. 9.00 am: Kejriwal unwell, checks into hospital It seems that spending the night out on the road during the winter season in Delhi might not have been the best idea for the Delhi CM's health. According to news reports, he has checked into Yashodha Hospital for a routine check-up after he was fell ill. Another report says that he has been admitted due to severe lung congestion. 7.40 am: Police file FIR against AAP protestors over dharna near Rail Bhavan  The Delhi Police have registered an FIR against the Aam Aadmi Party's protesters for demonstration near Rail Bhavan. AAP and its leaders had been protesting against the Delhi police in the heart of central Delhi. However Kejriwal has not been named in the FIR. According to CNN-IBN, police sources said they will need to seek the Speaker's permission to name Kejriwal. AAP leader and Delhi CM Arvind Kejriwal called off the protest late last night after the two SHOs of Malviya Nagar and Pahar Ganj proceeded on leave. End of updates for 21 January  10. 27 pm: BJP slams Shinde, says Republic has been weakened While the Delhi Chief Minister may have called off his protest after what many are calling a 'compromise', the BJP has slammed both - the AAP and the Congress - for failing to protect the fabric of India's republic. In a tweet late Tuesday evening, senior BJP leader Arun Jaitley had said, "Only an anarchist unaware of the sacrifices made by the freedom fighters can undermine Dr Ambedkar 's Constitution and the Republic Day." "Sushil Kumar Shinde may have saved the Republic Day but he has weakened the Republic."
Sushil Kumar Shinde may have saved the Republic Day but he has weakened the Republic. — Arun Jaitley (@arunjaitley) January 21, 2014
7.53 pm: If anyone is guilty, action will be taken, says Delhi Police The Delhi Police, though, defended their move saying if someone is found guilty action will be taken. Speaking to CNN-IBN, Spl Comm Law and Order Dipak Mishra said there was a need to restore order in the city.
"We thought about it and there is no harm (in sending the police officers on leave) if it can restore order in the capital... it is not that we are trying to defend someones culpability or trying to douse someone's guilt... whatever is the case, we will take action if someone is found guilty."
7.30 pm: Victory of the people, says Arvind Kejriwal
Delhi Chief Minister Arvind Kejriwal on Tuesday called off his dharna against Delhi Police after the two SHOs of Malviya Nagar and Pahar Ganj proceeded on leave.
The two police officers have not been suspended but they will report to police lines of their concerned district. Speaking to reporters, Kejriwal said the L-G of Delhi appealed to him to end his protest keeping in mind the high security that the city will have to be put on with Republic Day barely few days ahead.
"For the first time, a CM along with his entire Cabinet came to the streets demanding action against police... Women in Delhi are unsafe... The LG has partially agreed to our demands, this is victory of the people," Kejriwal said.
He further condemned police action against protesters, where at least 11 people were injured, saying even the move to shut Delhi Metro station was wrong. 7.00 pm: Move by 22 January evening, Delhi Police tells Kejriwal Delhi Police officials have directed Chief Minister Arvind Kejriwal  to end his protest by 22 January evening or move it to Jantar Mantar, Times Now reported.
Security forces will have to sanitise the entire area where the Republic Day parade will be held. The Dress Rehearsal for Republic Day celebrations will be held on 23 January.
6.51 pm: Delhi Lt Governor likely to appeal to Kejriwal
Delhi Lt Governor Najeeb Jung is likely to appeal to Delhi Chief Minister Arvind Kejriwal to end his agitation, news channels reported. According to Times Now, the Army has refused to interfere in the matter saying it was an issue with the Delhi Police. 6.15 pm: PM meets President, discusses prevailing issue Prime Minister Manmohan Singh has met President Pranab Mukherjee to discuss the prevailing issue in New Delhi, CNN-IBN reported.
He is also expected to discuss the upcoming Parliament session. Meanwhile, Delhi Chief Minister Arvind Kejriwal has held an emergency meeting with his cabinet to discuss their future course of action. 6.13 pm: Dismiss AAP govt, impose president's rule, tweets Bedi Former IPS officer and India Against Corruption leader Kiran Bedi today said there was no place for anarchy in democracy and the President should immediately dismiss the debutant AAP government in New Delhi.
Elected Government which practices and promotes anarchy ought to be dismissed by the President of India without further loss of time! — Kiran Bedi (@thekiranbedi) January 21, 2014

5.36 pm: Won't disrupt Republic Day celebrations, have tremendous respect for the event
In a clear clash of opinion within the Aam Aadmi Party, official spokesperson and former journalist Ashutosh today told CNN-IBN that the protest will not disrupt Republic Day celebrations as the party.
"We will ensure that no untoward incident will take place as we have tremendous respect for Republic Day... there is misinformation being spread...," he said, adding that the party was open for talks and a solution will be found before 26 Jan.
Earlier in the day, Delhi CM Arvind Kejriwal had said that if his government's demands are not met, then there would be lakhs of people on Rajpath during Republic Day celebrations.
5.31 pm: Vinod Binny slams Kejriwal, says protest to divert attention from governance
AAP MLA Vinod Binny slammed Chief Minister Arvind Kejriwal saying his protest was only to 'protect and save his ministers'.
"Kejriwal has taken to the streets to divert attention from his failure to govern," the rebel AAP member told reporters today.
5.25 pm: 11 injured as police-protesters clash
At least 11 people have been injured as a section of the protesters clashed with Delhi Police after they attempted to break through barricades set-up at the protest venue.
"AAP tried to break barricades, used wrong language... we just tried to maintain law and order," a top police official told CNN-IBN.
5.14 pm: Cops stop ambulance for protester who had cardiac arrest
The growing scuffle between the AAP supporters and police might take an ugly turn as the police stopped an ambulance from entering the dharna venue.
Firstpost reporter Soumik Mukherjee says it was to take away a supporter who had a cardiac attack at the spot.
4.50 pm: Delhi Police chief meets Home Minister Shinde
With protests outside Rail Bhavan showing no signs of ending, Delhi Police Commissioner BS Bassi has arrived at North Block to meet Home Minister Sushilkumar Shinde.
While the Delhi Police has said the protest will be cleared before Republic Day, AAP leaders who are at the protest site have maintained they will continue their protest till their demands are met.
Meanwhile, CNN-IBN reports that AAP protesters hecked ABP News journalist Ratna Shukla who was at the site covering the protest. AAP leaders Rakhi Birla and Sanjay Singh apologised for the incident.
4.33 pm: Congress is responsible for this chaos, says BJP
Senior BJP leader Arun Jaitley today slammed the AAP and the Congress party saying Delhi needs governance and not anarchy.
"Anarchy is rejection of law, governance is rule of law... what they are doing is anarchy," Jaitley said, adding that it was the Congress party that was largely responsible for the situation.
"It is the unpreparedness of the Congress party that has created this crisis.. Congress is responsible as they have propped up these people," he said.
"It's a matter of great regret that a young political party that aspires a national character is trying to disturb a national event like Republic Day... This cannot be done..."
4.25 pm: Won't allow any protests on Republic Day, says Delhi Police
Clearly indicating that the protesters will be cleared before 26 January, a Delhi Police official told news reporters that the protest was 'clearly unlawful' and whatever was being done was illegal as Section 144 has been imposed in the area.
"Law will take its own course, we will not allow any protest or situation on 26 January... Delhi Police is professional and fully competent," the official said.
4.08 pm: Delhi CM, AAP leaders meet inside Rail Bhavan
Following the sudden violence by a section of the protesters, Delhi Chief Minister Arvind Kejriwal and senior AAP leaders are currently meeting inside Rail Bhavan.
AAP leader Sanjay Singh asked protesters to express restraint saying, "be careful of what you are doing, the country is watching you on television."
Meanwhile, the Congress party has expressed its disappointment over Kejriwal's conduct saying it will take necessary steps at the right time.
"We are disappointed over Arvind Kejriwal's conduct and will take appropriate decision at an appropriate time," a Congress spokesperson told PTI.
I appeal to AAP workers to maintain peace. I am trying to rush the injured to the hospital-Sanjay Singh,AAP pic.twitter.com/qQnSYEFxhY

— ANI (@ANI_news) January 21, 2014
3.55 pm: 'If you break barricades, we'll push you back'
The Delhi Police this afternoon lathi-charged protesters who broke barricades along Raisina Road in an attempt to meet Delhi Chief Minister Arvind Kejriwal.
According to CNN-IBN, a group of teachers attempted to break the barricades to meet Kejriwal in protest over non regularisation of their contracts. The group got agitated after Delhi Police stopped them at the barricades and pushed them back.
A Delhi Police official announced that there were five ambulances at the spot, two of which are stationed at Rafi Marg.
" A member of our force has also sustained injuries, in case any protesters are injured they can avail help from the ambulances," the official said.
3.40 pm: Delhi Police lathi-charge protesters as crowd swells
AAP supporters have broken barricades along Raisina Road attempting to get closer to where Delhi Chief Minister Arvind Kejriwal and his ministers are holding their dharna, our correspondent Soumik Mukherjee reports.
The Delhi Police resorted to lathi-charge but supporters managed to jump over the barricades and move closer to the protest site outside Rail Bhavan.
2.31 pm: Scuffles break out between police, media, AAP
Complete chaos dominated Central Delhi as sevreral skirmishes broke out between the media, police and the AAP supporters. First, some AAP supporters started pelting the police with stones, reports Soumik Mukherjee of Firstpost. According to reports, a Delhi Police official slapped a AAP supporters, following which enraged party workers threw a few stones at reporters.
Delhi Police also roughed up a reporter. A Navbharat Times reporter was left bleeding from his nose, after Delhi Police allegedly hit him.
Additional DCP Madhuresh Verma said: "There are stray scuffles between the police and the supporters. The personnel are also reacting. We have asked them to refrain from any reaction."
1.14 pm:  Scuffle at protest venue, AAP supporters try to break barricades
The situation at Rail Bhavan is getting tense, with reports of a scuffle breaking out at the venue.
Reports from the area said that AAP supporters were trying to break barricades there. So far the assembled security cordon around the venue has been restrained, but it's difficult to say how long this will be the case. The MHA has already warned that the venue will have to be 'sanitised' by 24 January, when they hand over Raisina road to the army to practice for Republic Day.
Meanwhile AAP leader Manish Sisodia told media personnel that they were doing nothing wrong in trying to disrupt Republic Day celebrations. When asked whether he was violating the constitution, he said that their protest, which was about the right to life, was also about upholding constitutional rights.
12.56 am:  MHA to give Kejriwal until 24 January to end protest
It looks like the MHA and Kejriwal are set for a head to head confrontation over Republic Day celebrations.
CNN-IBN quoting sources, reported that the MHA was willing to give Kejriwal time till 24 January after which the process of sanitising the parade areas will begin. Kejriwal has already said that he doesn't care much for Republic Day celebrations, because it is nothing more than a 'lot of processions', a comment that has created a storm of controversy.
This essentially means that Kejriwal will be forcibly evicted from the area if he does not vacate himself. Given that he has already just extended his protest from ten days to an 'indefinite' period, this looks like it cannot be avoided. Is this Kejriwal's end game to drum up more 'anti-establishment' support?
The MHA is reportedly in consultations over what to do next.
12.50 pm: AAP supporters heckle ITBP personnel
Call it the rule of Aam Aadmi.
Most supporters present at the dharna are feeling that it's their own duty to rid the country of crime, says Firstpost reporter Soumik Mukherjee who is at the protest scene. As a result policemen have been heckled by the protestors, who are hurling slogans at the personnel and banging the barricades at regular intervals.
The paramilitary guys are facing the brunt for no reason, adds our reporter. "We do not belong here but people barely understand the difference. For them all men in uniform are the same," says an ITBP personnel. We should remember in this context that these are the same ITBP men who were being hailed for saving so many people during the Uttarakhand floods.
12.22 pm: 500 police personnel employed to control crowds
According to a report on Times Now, 500 police personnel have been deployed to control the crowds. Though Kejriwal had initially asked people to not join the protest and inconvenience commuters, he made a U-Turn over the course of the day and exhorted people to join him in the protest.
"We didn't shut the metro stations. Shinde ordered them to be closed down," said Manish Sisodia, suggesting that the stations were closed to stem the flow of people who wanted to join their protest.
12.05 pm: Home ministry says it will not revoke its decision on the suspension of the Delhi cops
According to latest report, despite the continuing stir, the union home ministry has declared that they will not revoke their earlier decision and suspend the three SHOs AAP wanted suspended.
The development comes as a big snub for Kejriwal who has been up in arms against the Centre and the Delhi Police over the past week and accused the police of taking bribes in collusion with politicians.
11.55 am: Manish Tewari lashes out at AAP anarchy
Union minister for information and broadcasting told the media that there is absolute anarchy within the AAP, something that the party has unleashed on Delhi. "They had made tall promises. Now they have showed that they cannot walk the talk. What is this anarchic protest they have strated? A lot of us come from states where the Opposition is in power, we don't agree with several things they do. Does that mean that we will disrupt people's lives and sit in a dharna?" asked Tewari.
He then clarified that the reason the Congress has not withdrawn support from the party is to make sure that the people of Delhi get to see for themselves which party they have mistakenly placed their trust on.
"We will not withdraw support as we want Delhi's people to see which party they voted for and decide for themselves. Delhi's people should compel them to work and concentrate on governance than on irrelevant issues," said Tewari.
He also suggested that this was a way the AAP government was trying to get out of the spot they have put themselves in by assuming the role of the state's government. "I think they want to wiggle out of a situation they cannot handle (governance) and hence they are doinga ll this," said Tewari.
"It will not be long before AAP collapses under the weight of its own contradictions. People will definitely judge their performance from the anarchy they have unleashed," said Tewari.
11.24 am: Arvind Kejriwal lashes out at the media
Arvind Kejriwal, who has not budged from his place since yesterday afternoon has been making tall claim after another from his protest site. After, Shinde, Congress and the BJP, it was the country's media which came under his attack. "What has happened to these media people?" he cried, suggesting that a lot of media persons are compromised by their allegiances to political parties.
"All journalists are good. Only the owners of the organisations they work for are questionable," said Kejriwal from his protest site.
Meanwhile, the Supreme Court agreed on hearing a PIL filed against the Aam Aadmi Party's stir against the Delhi Police and the Central government.
10.35 am: There will be no negotiations, insists Kejriwal
AAP leader Arvind Kejriwal has now said that his protest will be an indefinite one with no negotiations, as protestors continue to pour into the space outside rail bhavan where he is sitting on dharna.
AAP members waving flags and bearing banners cheered loudly as Kejriwal insisted that there would be no backing down from his stand, that 'errant' police officers be transferred.
Meanwhile the Congress has also now rushed to condemn the Delhi Chief Minister's actions, saying that AAP has turned Delhi into an anarchist state, and that AAP is running away from governance. As of yesterday however, the party was still supporting the government.
No news from the centre on as to how they plan to deal with this situation. Some pundits are speculating that Kejriwal may still be detained, especially given that Republic Day celebrations are mere days away. There has been no indication of this as yet however.
10.06 am:  It took the heavens to calm everyone down
And in the middle of all that confusion involving protestors, police, tea, toilets and who gets to tell whom wear to sit, it has started raining.
The rain has however, had the effect of calming everyone down a little bit. Protestors and police alike have scuttled for shelter.
Will the rain dampen Kejriwal's protest and the enthusiasm of his supporters?
9.50 am: BJP condemns Kejriwal's Republic Day comments
The BJP has hit out at Kejriwal once again, saying that his comment on Republic Day was in bad taste. Spokesman Prakash Javadekar said that Kejriwal had hurt patriotic sentiment with his comments.
"But I will blame Congress for all the drama that is unfolding. This is a joint operation between the Congress and the AAP", he added.
The Delhi Chief Minister had said that Republic day was only about processions, and that they planned to disrupt the celebrations.
This was in contrast to comments made by spokesman Yogendra Yadav on national television that it was not their intention to disrupt the parade.
9.05 am: Crowds converge on Rajpath
CM Kejriwal zealously defended his minister Rakhi Birla and said that if the police don't do their work, the Delhi government has every right to fix them. "There is this girl who is fighting for her life in a nursing home with 50 percent burns. Her father goes to the police station to register a complaint, the complaint is not registered. He asks for the culprits, the in-laws to be arrested, the police refuses to act. Why?" asks Kejriwal.
Following that TV footage showed that with day break the crowd at Janpath seemed to have swelled exponentially. CNN IBN reported that a traffic advisory has been issued saying hundreds of people are inching towards Central Delhi from West Delhi and all the connecting roads will be chock-a-block.
In fact, groups of supporters from Chhattisgarh, Uttarakhand have descended on Delhi to join the protest.
Meanwhile, Manish Sisodia was heard slamming the Congress-led Union government and specifically Sushilkumar Shinde for his alleged atrocities. "Shinde ji has turned Rajpath into a mini Pakistan. He has directed the police to not let food, tea, water to reach the protest. The way they are behaving with us, is the way a country behaves with the Army of an enemy country," fumed Sisodia.
8.50 am: This place has become a jail, grumbles Kejriwal
Deprived of his tea and a toilet, an irritated Kejriwal is giving byte after byte to bemused media persons at his protest site.
"Shinde should open Metro stations, people are too inconvenienced, this place has become a jail", he said, adding that his ministers pushed public toilets themselves to bring them into the barricaded section, so that people could use them.
He also reiterated his stand that Shinde had no right to tell him where to sit.
"They wants us to shift to Jantar Mantar. The Delhi CM will decide where he will sit".
8.10 am: Kejirwal alleges that police and Centre are trying to disrupt protest
A visibly groggy, irritable Arvind Kejriwal told Times Now that the police refused to let a mobile toilet remain in the protest venue, to make sure that people eventually leave the dharna. "We arranged for a mobile toilet but the police refused to park it in a place from where it will be accessible to our supporters. They kept it on the other side of the barricade. My minister had to go fight with them to get the toilet here," he said, before muttering something about the protest continuing.
"Till yesterday, I was allowed to use the toilet in Rail Bhavan. Today, they have not allowed me to use that toilet too. These protesters are here all night. Are they Americans? Are they Pakistanis? Why are you not letting them be? Where will the women go if they are not being allowed to use the public toilet?" he asked.
Then bursting out in anger, he questioned, "Has Shinde become a dictator? Has the Delhi Police Commissioner become a radiator?  Have the people of Delhi given them the right to make decisions for them? No! They have given me the right. How can Shinde ask me where to sit? I will tell him where to sit," he hollered.
Prior to that, AAP minister Manish Sisodia had said that the party is happy being labelled anarchists as long as they keep working for the public. "Most of the city's policemen take bribes and let these sex and drugs rackets run. The money reaches Shinde saab too. Yes, we are anarchists. We are protesting against these convenient arrangements that Delhi's political class have in place at the cost of inconveniencing the common man," said Sisodia.
7.46 am: Meanwhile, Kejriwal does a Modi, takes over most Twitter top trends
At the time this update was being written, six out of the top ten Twitter trends had to do with the Aam Aadmi Party. The top spot in the India trends on Twitter was alternately taken by #KrantiKariAAP and #AAPDrama. Other trending tags included Dharna, Delhi, Arvind Kejriwal. While the tweets calling AAP Kranti Kari hailed Kejriwal's brand of politics, the others sharply chastised him and his party for not taking governance seriously and resorting to theatrics all the time. Some tweets are as follows:
#KrantiKariAAPGovt fighting in street for good is anarchy then yes we are anarchist.
#AAP satta ka maja lene nhi bani hai, vayvasta bdalne aai hai.... #KrantiKariAAPGovt
@ArvindKejriwal Your biggest achievement of last 21 days is, stating loud and clear; We care! #KrantiKariAAPGovt
jab jab krantikari laade hai, tab tab zamindaro ki kursiya hili hai #KrantiKariAAPGovt
There were hundreds of tweets in seething with anger for AAP.
Get back to work Mr. Kejriwal. There are more effective ways to govern than by stopping everyone else's work. #AAPDrama
Cong's socialism has brougt us to this state.Imagine voters imagine where would ultra left AAP take us.#AAPDrama
Yes, We Lauded them for being an alternative that was concerned about governance-not power or theatrics.Disappointed #AAPDrama
When a political party defends the utterly indefensible, it becomes unreasonable and arrogant. #AAPDrama
7.32 am: Kejriwal tries to bring down barricades in front of Rail Bhavan
According to latest news reports, Kejriwal has allegedly tried to force his way forward and bring the barricades down. With the CM threatening to continue his rather tempestuous stir, one wonders if the Congress will continue extending support to him in the Delhi Assembly. On the occasion of them withdrawing support, Delhi will be faced with fresh polls and the AAP will have some damage control to do, to make an impression in that one.
7.15 am: Kejriwal warns that thousands will throng Rajpath if the Union govt doesn't meet his demands
Sticking zealously to his aam aadmi CM avatar, Arvind Kejriwal threatened to not call off his dharna until his demands are met. Kejriwal, who with his entourage was stopped in front of Rail Bhavan on Rajpath in New Delhi, reportedly stayed put at the venue overnight. According to a Zee News report, Kejriwal, his six ministers and hundreds of his supporters decided to brave the Delhi cold to register the intensity of their disappointment with Delhi Police. TV visuals showed Kejriwal and his supporters sleeping on the road with blankets on.
Kejriwal has also warned that lakhs of 'aam aadmi', possibly his supporters, will throng Rajpath till strong action against the police is taken. Consequently, all the four metro stations - Patel Chowk, Central Secretariat, Udhyog Bhavan and Race Course - that remained closed yesterday, will remain shut 6 am onward today too.
Speaking to CNN IBN, Kejriwal said, "How can the home minister sleep in peace when the country's women can't? How can the home minister not be bothered about the sad state of police in the country, all the SHOs who take bribes? How can I sleep or let the Home Minister sleep? I will not let him sleep," he said.
End of updates from 20 January
9.00 pm: Shinde briefs PM on Kejriwal sit-in
Home Minister Sushilkumar Shinde tonight met Prime Minister Manmohan Singh as the government grappled with the Delhi Chief Minister Arvind Kejriwal's sit-in in the national capital. Shinde's meeting with the prime minister came sometime after a meeting of the Union cabinet.
There has been talk that the home minister was consulting legal experts on the issue of proceeding against Kejriwal who has made serious charges against him on money exchanging hands for transfer and posting of SHOs of Delhi Police.
He was with the Prime Minister for nearly 20 minutes. There was no official word on what transpired at the meeting which came as Delhi witnessed an unprecedented face-off between the Centre and Kejriwal who today began a dharna in front of Rail Bhavan calling himself an "anarchist" and asking "honest" police officials to take leave and join his protest demanding action against some of their colleagues.
Defying prohibitory orders in force in the high-security area near the seat of power, Kejriwal accompanied by six of his ministers, came down hard on the Centre for the current situation arising from their demand for action against officials who refused to raid an alleged drug and prostitution racket in an area in South Delhi.
"Some people are saying that I am an anarchist. I am spreading disorder. I agree I am an anarchist. Today, I will create anarchy for Shinde," he told his party MLAs and supporters at the dharna site.
PTI
7.55 pm: CRPF, ITBP moves in at Delhi protest venue
The security force at the protest venue has increased with three more battalion of the ITBP now moving in, our correspondent Soumik Mukherjee reports. More CRPF personnel are also reaching the protest in buses.
The Delhi Police, however, have said that they are not going to use force.
7. 02 pm: SSB personnel brought in at dharna venue
Around 100 SSB (Sashastra Seema Bal) personnel have been brought in at the dharna venue at Rail Bhawan, says Firstpost reporter Soumik Mukherjee who is at the venue.
He says that the dharna may be wrapped up soon.
6.55  pm: Kejriwal to stay at protest venue overnight
CNN-IBN reports that Arvind Kejriwal will be staying at the protest venue at Rail Bhawan overnight.
6.15 pm: People who control Delhi cops are anarchist, says Bharti
Somnath Bharti today defended their dharna and said that, "We are not anarchist. Those who are controlling Delhi police are anarchist."
5.45 pm: Injured AAP MLA taken to hospital
The injured AAP MLA has been taken to Delhi's RML hospital.
CNN-IBN reports that there are hardly any measures in place given the sudden nature of the protest.
5.42 pm: No plan yet of removing Kejriwal from dharna, says MHA
Meanwhile MHA sources were reported by CNN-IBN as saying that they have immediate plans of removing Arvind Kejriwal from the dharna venue.
5.33 pm: Delhi Police detains AAP protesters
The Delhi police has now started detaining AAP protesters who were sitting in a dharna at the Rail Bhawan area.
CNN-IBN reports that DTC buses were brought in to ferry out supporters from the area.
An MLA, according, AAP members have been injured because of police lathi charge.
Television visuals show AAP members crowding around said MLA and fanning him and giving him water.
5.19 pm: Yogendra Yadav, Sanjay Singh join dharna
After Manish Sisodia, AAP leaders Yogendra Yadav, Sanjay Singh and Ashutosh have joined the dharna against the Delhi police.
5.03 pm: Why celebrate Republic Day? asks AAP
AAP ministers have made it clear that they won't move their protest to Jantar Mantar.
Arvind Kejriwal said, "What is the point of celebrating Republic Day when women are getting raped in Delhi. If our dharna is hampering preparations, Centre is responsible."
Somnath Bharti, toeing party line said there is no need to celebrate republic day.
4.13 pm: Congress slams Arvind Kejriwal, says AAP on dharna to protect their own ministers
Delhi Congress Chief Arvinder Singh Lovely has slammed Chief Minister Arvind Kejriwal saying there was a limit to lies and the government cannot get away by holding dharnas.
Speaking at a press conference, Lovely said Kejriwal was on a protest only to protect his ministers and not for any other reason.
"If he was interested in solving the Delhi gangrape case he would have acted faster and not said 'I'll meet the Delhi Police Commissioner only after one week'."
The Congress further attacked the AAP government saying those in executive positions cannot take law into their own hands.
4.05 pm: AAP workers, Delhi Police clash outside Rail Bhavan
Aam Aadmi Party workers clashed with police personnel outside Rail Bhavan in New Delhi where Chief Minister Arvind Kejriwal is holding a protest against the Delhi Police.
According to NDTV, Rapid Action Force have been brought to the site in case the situation worsens. The Ministry of Home Affairs has directed Arvind Kejriwal to take his protest to Jantar Mantar as the current area is under section 144 of IPC.
Meanwhile, CM Arvind Kejriwal has started working from the dharna site with files already piling up at the venue.
3.57 pm: AAP does it again, issues press release with sexual assault victims name
After Delhi Law Minister Somnath Bharti issued a press release last week (that was soon withdrawn) naming the Danish gangrape victim, his party today released a Uganda High Commission letter to the party which had the name of a woman who allegedly faced assault by AAP workers.
The party, though, soon sent another email withdrawing its release saying it had named the victim.
3.45 pm: AAP workers gherao Union Minister Manish Tewari
Union Information and Broadcasting Minister Manish Tewari was forced to abandon his car and walk to office after Aam Aadmi Pary workers gheraoed his car and shouted slogans against him.
The minister, though, was unfazed and walked to office with a smile, saying he is a grass root political worker as well.
3.29 pm: Won't pull plug on Delhi govt as yet, says Congress
While the AAP government in New Delhi is now protesting against the UPA government outside Rail Bhavan in New Delhi, the Congress party has decided not to withdraw support to the minority government, but to adopt a wait-and-watch approach.
Senior Congress MLA and former Delhi minister Haroon Yusuf, reacting to Kejriwal's sit-in protest against the Home Minister said,"This is usual practice of the Aam Admi Party. They are used to holding dharnas and they are continuing with it even after forming the government. They could have talked to higher authorities and the Home Minister instead of dealing with it with his kind of tamashe baazi. This is the first time in the history of democracy that a CM and ministers is holding a dharna. Let us see what he does."
2.48 pm: Kejriwal urges women to join protest
In a sign that he has well and truly dug his heels in, Chief Minister Arvind Kejriwal has urged women in Delhi to come and join their protest against the police. Insisting that the agitation would be held for ten days, Kejriwal added that maintaining law and order would be the responsibility of the Delhi police.
This view was echoed by senior leader Yogendra Yadav, who said that  although it was unusual for a CM to sit on dharna on such a small demand, it was necessary because of the troubles faced by the people of Delhi.
"We are doing the politics of listening to people's voices. People of Delhi don't know who to approach with problems. We are taking up their problems", he said.
2.20 pm: Anyone who has faced injustice by Delhi police, should come protest, says Yadav
After justifying AAP's dharna against the police as the fulfillment of the party election manifesto, Yadav went on to urge the people of Delhi to join the protest. "All those who have faced police inefficiency and corruption should come protest with us", he said.
Yadav added that the party was totally against racism. "If any of our volunteers/ministers have done any such acts we will take action", he said in relation to charges that state Law Minister Somnath Bharti had made several racist references to two Ugandan women who he had accused of being involved in a sex and drugs racket.
"The Uganda High Commission wrote to us with an instance of how women are brought to India and forced into the sex trade. They thanked us", he said.
These arguments are more or less along the same lines as what Kejriwal said earlier in the day.
2:15 pm: Protest in keeping with AAP's manifesto, says Yadav
Yadav pointed out that the AAP had promised in its manifesto that the Delhi Police would be brought under the state government and not under the central government.
He then proceed to read out from the manifesto that spoke about how they had promised to bring the Delhi Police under the government.
"The actions of the Chief Minister were merely to ensure that we keep our promise that we listed in the manifesto," Yadav said.
2:00 pm: Yadav questions accountability of the Delhi Police
AAP's Yogendra Yadav is now holding a press conference in which he's justifying the protest rally against the Delhi Police.
The lack of accountability has become very clear from the actions of the Delhi Police over the last few days," Yogendra Yadav said.
He spoke of the woman being burnt by her in-laws, the Danish gangrape case, the Khirkee village raid and said the three cases were proof of the Delhi police's inaction.
"They had met the Union Home Minister to take some action to send a message...We said that at least transfer them, but that was also refused," Yadav said.
The leader pointed out that in the event of an inquiry it was standard practice to transfer the official to prevent them from influencing the probe.
"The question is whether the Delhi police is accountable to the people of Delhi or not?" Yadav said.
1:50 pm: Digvijaya Singh says laws aren't made on streets
Congress leader Digvijaya Singh has criticised Kejriwal for his protest and said that he should remember that laws aren't made in the street but in Parliament and Assemblies.
"If the Delhi Chief Minister wants to be allowed the right to protest in the streets then the Delhi Police should also be allowed to do its job," Singh said.
1:45 pm: Sisodia says that everyone in Delhi who has a problem with city police should join
Minister Manish Sisodia is now on the stage and is urging people to join the protest that he says will continue until their demands are met.
"Kejriwal's health is terrible and any other government employee would have taken four days off. But here he is protesting," Sisodia said.
If family in Delhi that believes their mothers and sisters are not safe should join the protest, he said.
The minister said that Delhi would only feel safe when they felt that police officials were there to protect them and not to serve VIPs.
"This year it won't be the Republic Day for VIPs but an independence day for the Aam Aadmi," Sisodia said.
1:20 pm: Take it to Jantar Mantar, Delhi cops tell Kejriwal
The Delhi Police has reportedly told the Chief Minister that he can continue his protest rally but has to take it to Jantar Mantar and not in the garden outside Rail Bhawan.
Whether the Chief Minister will agree remains to be seen.
12:50 pm: Congress says won't withdraw support yet, BJP slams AAP
The Congress has reportedly said that despite the Delhi Chief Minister going up against its Home Minister, it won't be withdrawing support to the AAP government for now.
However, Congress activists did protest outside the Delhi Police commissionerate's office demanding that Kejriwal be arrested.
Meanwhile the BJP has hit out at the AAP but not over Kejriwal's comments but over inconveniencing travellers.
"They indulged in politics in the name of Aam Aadmi,its Aam Aadmi who has faced trouble most today due metros shutting down," Harsh Vardhan said.
12:40 pm: Shinde says Delhi Police will remain under Ministry for Home Affairs
If you heard Home Minister Sushilkumar Shinde you wouldn't know there's a dharna taking place near his office.
The minister calmly explains that the Lieutenant Governor and he have ordered an inquiry into the Delhi Police officials against whom questions have been raised.
"Action will be taken on the basis of the findings of the inquiry being conducted," Shinde said.
He also said there was no question of giving charge of the Delhi Police to the Delhi state government since the national capital was modelled on the lines of the police force in Washington DC. The Delhi Police will remain under the Ministry of Home Affairs.
12:35 pm: Will hold dharna for next ten days, says Kejriwal
The Delhi Chief Minister has said that they will continue to peacefully demonstrate against the Delhi Police for the next ten days.
"If there is any incident here, if there is a constitutional crisis the Centre is to blame. Sushilkumar Shindesaab will be responsible," Kejriwal said.
Having declared the intent to protest for the next ten days the Delhi Chief Minister has laid down the mic and is now sitting on dharna.
12.24 pm: We are holding dharna for people, not for us, says Kejriwal
Calling on the people of Delhi to join him in their protest, Kejriwal said that his answer to politicians and media people who were asking him why the Chief Minister was holding a dharna, was that he was not holding it for himself, but for the people of Delhi.
"If police don't help people what are they supposed to do? When they don't listen even to ministers. Delhi Police takes money from autorickshaw drivers. It has taken money to not take action on lawlessness. We are here for the security of women. We want all the people of Delhi to come here to protest against Delhi police", he said.
He also appealed to the 'honest' Delhi police officers to take leave and come and join the dharna.
"If the police commissioner has a problem with this, you tell me and I will do something", he said.
He also alleged that the money illegally collected by the Delhi police went to the police commissioner and even to Home Minister Sushilkumar Shinde. He pointed out that former Home Secretary RK Singh had recently said that SHOs were bribing the minister and the lack of desire to transfer the police officials only indicated it may be true.
This speech is getting more and more inflammatory by the minute. If things go south, we could well see a clash between the AAP supporters who are cheering his every word and and the Delhi police who have a very heavy presence at the site.
12.16 pm:  We have done nothing wrong, insists Kejriwal
Arvind Kejriwal is addressing people, standing next to Manish Sisodia atop a makeshift stage.
"There has been a rape and the police claims a probe is on. But just a probe isn't enough. Someone should take responsibility for the incident whether a constable or an official", he said. He is clearly referring to the recent gangrape and robbery of a Danish woman in the national capital.
"We wanted the suspension of the SHO where the gangrape took place. Tell me, were we wrong to do this?", he asked.
He also touched on Somnath Bharti's vigilante action, saying that any 'drug or sex racket' could not take place without those responsible for it, greasing the palms of the Delhi police. The crowds are cheering.
"Some people from Congress, BJP and media said that Bharti should not work for the people", he added.
"I got a letter from the Uganda High Commission appreciating what we had done, because a lot of Ugandan women are brought to India on pretext of jobs, and are then forced into prostitution", he added.
12.13 pm: Kejriwal to hold dharna near rail bhavan
Kejriwal and Manish Sisodia are both out of the car and are addressing supporters on a make shift dais. It is unclear as to what he is saying, but Manish Sisodia has confirmed that the dharna will be held outside rail bhavan, and the convoy will proceed no further.
The Delhi Chief Minster was earlier escorted out of his vehicle, and has moved into a nearby park where he is expected to hold his dharna, says Firstpost reporter Soumik Mukherjee.
Despite AAP directives, hundreds of AAP supporters are present at the venue.
Kejriwal is expected to address them shortly.
11.52 am: Will Kejriwal be moved along with his car?
With the standoff near rail bhavan showing no signs of an early resolution, the latest piece of information coming in is that the Delhi police has a traffic crane on standby to forcibly remove Kejriwal along with his car. This is likely to be difficult to pull off, given the huge crowds massed around the vehicle, but what it does show is that the Delhi police are willing to play hard ball.
The only option right now for Kejriwal according to CNN-IBN, is for him to leave his car and proceed alone towards North block where he can meet Shinde face to face and attempt to talk the situation out. Shinde is currently at a function, but has said that action against any police officer will only be taken once the probe is complete.
11.30 am: BJP crash Kejriwal party, protest his protest
Ah drama from an unexpected quarter. A bunch of protestors have just turned up wearing saffron Gandhi caps, shouting anti-Kejriwal slogans.
Calling themselves BAAP (Bhartiya Aam Aadmi Party) the protestors have said that they support the BJP and are opposed to Kejriwal's dharna and the actions of his government.
Protesting a protest. Very meta. But this is clearly a security nightmare.
The BAAP supporters have been rounded up and driven off in a bus.
Meanwhile one of the Delhi police officers has told media that not only would Kejriwal be able to proceed further, he would also not be allowed to leave.
"Come what may we will maintain law and order, and this is a law and order situation. We are prepared for the worst", one of the officers said.
A bunch of water cannons have also been placed near North block with which to control crowds. Getting hit with jets of freezing water in the Delhi winter is definitely an unappealing prospect. And with Kejriwal's persistent cough, he may want to avoid that situation completely!
11.15 am: Kejriwal stopped at barricade near central Delhi
Delhi Chief Minister Arvind Kejriwal has been stopped at a police barricade outside rail bhavan. The police are expected to try and reason with Kejriwal and ask him to turn back.
The police have surrounded the car. One of the police officers told assembled media that the Chief Minister still did not have permission to proceed further.
On a lighter note, according to Firstpost Delhi reporter Soumik Mukherjee, the Delhi Police don't have to do anything to stop Kejriwal. The photographers and cameramen who have swarmed around the car, have made sure that Kejriwal does not come out. Manish Sisodia is accompanying the Chief Minister.
Somnath Bharti meanwhile continues to play the innocently outraged do gooder vigilante. "What have I done wrong? We did not do anything and neither did our supporters", he told television reporters.
"People from Africa and Uganda are welcome to the country. They are like members of my family."
10.50 am: Kejriwal, Bharti leave for North block dharna
Delhi Chief Minister Arvind Kejriwal and controversial state law minister Somnath Bharti are leaving the Delhi secretariat to the Home Ministry in the North block.
It is unlikely that they will be able to go all the way to the North block due to extremely tight security, and are likely to be stopped near rail bhavan.
The traffic condition in New Delhi has taken a serious hit. All the roads surrounding and connected to India gate are choked with traffic. This move of kejriwal, it seems, is not going down well with the people in Delhi. Specially his support to Bharti, when Bharti was clearly on slippery ground.
Meanwhile an unrepentant Somnath Bharti said that it was not his actions that were the problem.
"The question is not my action. Question is Delhi police barbarism and inaction on various concerns, People need to be told it is the Chief Minister who runs the city", he told media people gathered outside the secretariat. He also said he was prepared for 'anything' including getting arrested.
On Twitter, people are not amused.
Ends do not justify the means in a republic. They do so only in a banana.

— Nitin Pai (@acorn) January 20, 2014
Kejriwal and company are looking for an excuse to leave government, claim moral superiority and go back to their core competency: agitprop

— Ashok Malik (@MalikAshok) January 20, 2014
10.12 am: North block is a war zone ahead of dharna
North block has been turned into a virtual battle zone ahead of the planned dharna. Columns of heavily armed riot police were seen at the site. A little extreme perhaps for a demonstration by just seven MLA's, but the Delhi police say that they need to be prepared on two counts.
First because of the alleged Indian Mujahideen threat against Kejriwal, and second because they cannot rule out the possibility of other AAP supporters trying to join the dharna and creating a ruckus.
According to this report in the Times of India, Police seem in no mood to allow AAP leaders and activists anywhere near North Block, the proposed venue of the dharna. The department has imposed section 144 in and around Parliament House, North and South Block, central vista lawns and Vijay Chowk, outlawing assembly of more than five people from Sunday to Wednesday. DCP (New Delhi district) S B S Tyagi said the CM was free to protest at Jantar Mantar
Well folks, it looks like this is shaping up to be a unique stand off between the CM and the state police force. Will it all end in violence, or can something be sorted out to avoid this admittedly ungainly situation?
At this point it's hard to say, so lets turn to Twitter. As can be expected the jokes are flowing thick and fast, with #YoKejriwalSoBrave the top trend on the social networking site.
Here are a few tweets:
#YoKejriwalSoBrave he once sent a minister to make women urinate in public

— oracle1313 (@oracle1313) January 20, 2014
Lord Krishna said that one must do one's dharma Lord Kejriwal says that one must do one's dharna

— The Bad Doctor (@doctoratlarge) January 20, 2014
Thank you #YoKejriwalSoBrave, you took only a month to convert Delhi into Kolkata...bas ab 20-25 addey khol do

— Alok Bhatt (@alok_bhatt) January 20, 2014
10.00 am: Kejriwal, Somnath Bharti reach secretariat for dharna
After Delhi CM Arvind Kejriwal, Law Minister Somnath Bharti who has squarely been in the eye of the storm, has also reached the secretariat in preparation to sit on the dharna.
Apart from Kejriwal and Bharti, five other AAP MLA's including Manish Sisodia and Rakhi Birla will sit on the dharna.
Kejriwal will now be waiting to hear from the Delhi Lt governor Najeeb Jung on whether or not action will be taken against four police officers, as demanded by Kejriwal.
If Jung refuses, Kejriwal and the other MLAs will leave for North block to hold the dharna outside the Home Minister's office at around 10.30 am.
It is unlikely however that they will be allowed to proceed all the way to North block. The Times Now channel reported that the protestors were likely to be stopped near Rail bhavan.
9.24 am: Kejriwal could be detained?
Delhi Chief Minister Arvind Kejriwal could well be detained under the Delhi police act if he goes ahead with his dharna, reports CNN-IBN quoting sources.
Kejriwal has definitely made up his mind to attend and has left his residence to do so. He is reportedly prepared to be detained by the police if it comes to that.
If he is indeed detained, this would be an unprecedented situation, not to mention unseemly, in which the Delhi government would be pitted against the police force of the state.
He has however made a climb down of sorts since then. From earlier saying that 27 MLAs would participate in the dharna, AAP has now said that only 7 MLAs will participate. And Kejriwal has also reversed an earlier press statement in which he asked the people of Delhi to participate. He has now told people not to come for the dharna, in view of republic day celebrations. He has also revised his demand for the suspension of police officials to instead ask for their transfer at the very least.
9.00 am: Don't come for dharna, AAP tells people
Following AAP leader and Delhi CM Arvind Kejriwal's tweet, asking people not to attend the dharna, party spokesperson Ashutosh has also tweeted, asking people to stay away. "AAP leadership request its volunteers and supporters to maintain peace and don't come to streets during CM's dharna !!!"
Only seven MLAs are expected to sit on the dharna.
Ashutosh also defended AAP's dharna and minister Somnath Bharti, both of whom have come under severe criticism.
"Elitist establishment feels threatened with minor effort to change things. They are part of the system and benefit to run corrupt system", he tweeted.
AAP has been insisting that they are going on the dharna to ensure the safety of women in Delhi. "The safety of women and people is our primary concern. We are doing this to ensure that it is achieved", AAP member Sanjay Singh told media. This was echoed by both Ashutosh and Kejriwal.
"Today the big question is are women safe in delhi ?? Are citizens safe in delhi ?? Can they trust delhi police ?? Answer is no !!!", tweeted Ashutosh.
Earlier, Kejriwal tweeted, "I alongwid all ministers and MLAs, will sit on dharna outside home min office for the sake of women security."
Meanwhile Law Minister Somnath Bharti, who is clearly unfazed by an FIR that was filed against him on the orders of a Saket magistrate court, returned to Khirki extension and held a mini janta darbar, where he warned foreigners of dire consequences if they did not respect the law of the land.
"If there are good people, irrespective of their nationality, who are here to study or work, they will be welcomed. However, if they dance naked, sell drugs and run sex rackets, then there won't be anyone worse than us. These people will have to leave," Bharti said, according to this report in the Hindustan Times.
His words had reportedly found a lot of favour with the assembled crowds. One resident had told the newspaper that they had themselves initiated a 'sting' called 'Black Beauty' to catch the foreigners sex and drugs racket. Oh no, not racist at all.
8.33 am: Kejriwal leaves residence, sets out for Delhi secretariat
Chief Minister Arvind Kejriwal has left his residence for the Delhi secretariat where he is expected to clear some files before heading for his dharna outside the home ministry.
It is unclear at present on whether he will be allowed to enter North block.
The Delhi police have issued prohibitory orders ahead of the dharna which is scheduled to take place at 10 am.
"Section 144 of the CrPC has been imposed in New Delhi district. If anyone has any grievance of any sort, then they may contact the local SHO or the local Deputy Commissioner of Police instead of gathering anywhere or staging a protest in New Delhi district area," Delhi Police PRO Rajan Bhagat told media.
Police maintained that the precautionary step has been taken in view of the Republic Day, though it is six days away.
The only concession that Kejriwal gave to the police in this regard, was that he asked people not to come for the dharna, insisting that only MLA's would sit on protest.
"I along wid all ministers and MLAs, will sit on dharna outside home min office for the sake of women security. In view of republic day preps, i urge supporters and public not to come for dharna. Only MLAs will sit. No one else shud come pl", he tweeted.
He once again reiterated that AAP was right to insist on the suspension of policemen, not only in the case of them refusing to arrest African nationals without a warrant, but also in the case of their 'laxity' in the gangrape of a Danish woman, and their refusal to arrest those responsible for the murder of a woman - again without a warrant.
The Delhi police commissioner for his part has made it clear that he will stand by his men, as the raid on a residence in Khirki extension was made by AAP Law Minister Somnath Bharti without any policemen present.
The Lt governor Najeeb Jung is also expected to issue a statement on the incident, pertaining to whether or not action should be taken against the police officers concerned.
8.15 am: Delhi police order shut down of metro stations near North block
Given that the Delhi police have issued prohibitory orders preventing the assembly of more than five people, the Delhi police have ordered the shut down of four stations near North block from 9am to 1pm.
The affected metro stations will be Patel Chowk, Central Secretariat, Udyog Bhavan and Racecourse.
There will be controlled exit of government employees in the area.
7.45 am: Kejriwal to go ahead with Dharna
Delhi Chief Minister Arvind Kejriwal has announced that he would go ahead and hold the dharna outside the Home Ministry, despite the police imposing prohibitory orders in the city, preventing the assembly of five or more people. Police maintained that the precautionary step has been taken in view of the Republic Day, though it is six days away.
The only concession that Kejriwal gave to the police in this regard, was that he asked people not to come for the dharna, insisting that only MLA's would sit on protest.
Find latest and upcoming tech gadgets online on Tech2 Gadgets. Get technology news, gadgets reviews & ratings. Popular gadgets including laptop, tablet and mobile specifications, features, prices, comparison.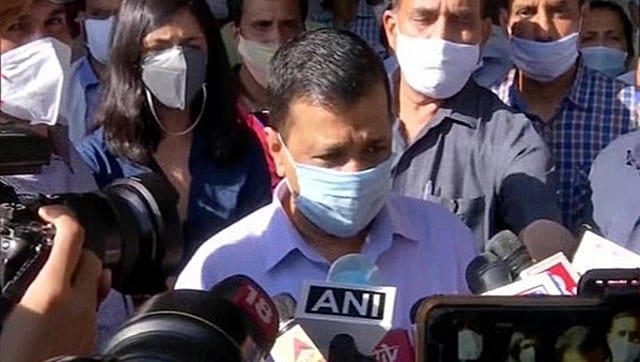 India
Arvind Kejriwal said that the news about the sexual assault on a 12-year-old girl in Delhi's Paschim Vihar has shaken his soul to the core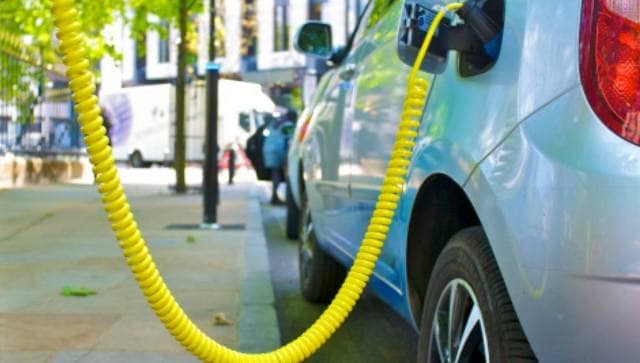 India
Delhi CM Arvind Kejriwal said the new EV policy will boost economy while announcing a target of 25 percent electric cars in the National Capital by 2024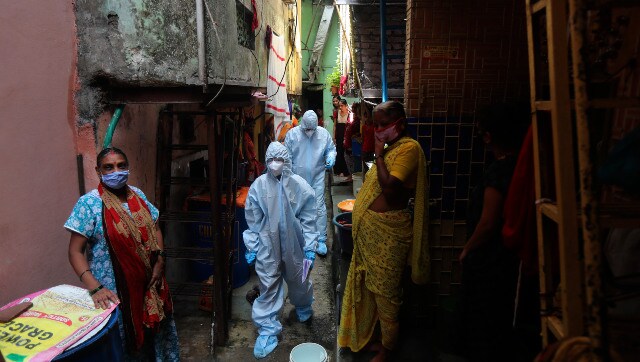 India
According to the govt's 'Delhi Corona' app, currently only 2,783 of the 15,438 beds dedicated for COVID-19 patients in private and govt hospitals are occupied